Dekkers has recently become a new forest partner of Trees for All, and to start this cooperation with action, we will plant 2,500 trees over the next planting period in The Netherlands and Ghana. This marks the beginning of a close partnership to contribute to a more green and healthy environment at home and abroad.
This partnership will also play a vital role in our actions to offset the yearly carbon produced by Dekkers headquarters. The program will be expanded to the whole supply chain - clients, partners, and suppliers included. This way, we are committing to offsetting our CO2 emissions sustainably and responsibly throughout the supply chain.
Trees are nature's natural carbon offsetters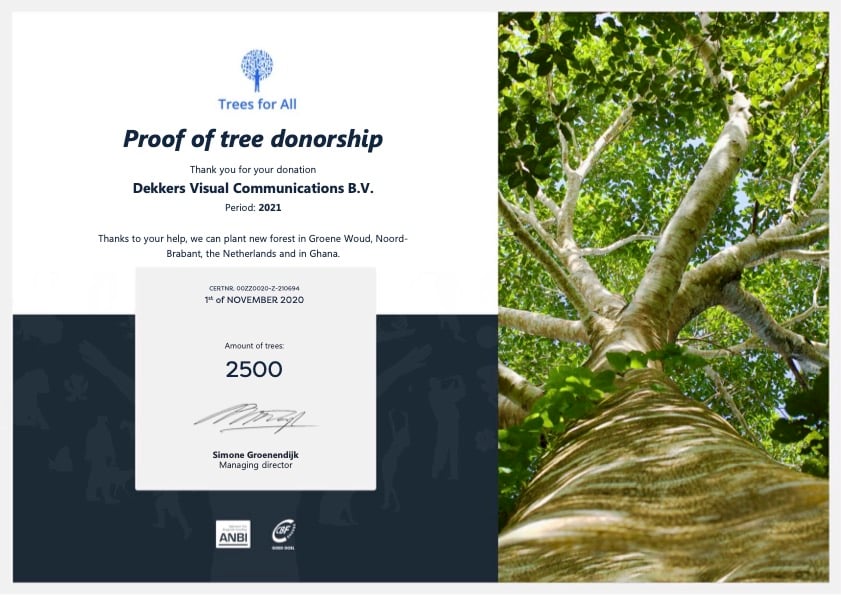 In the upcoming planting season (November 2021-February 2022), 50% of the 2,500 trees will be planted on home soil in the Dutch lands of Groene Woud, Brabant. The remaining 50% will be planted in Ghana thanks to the international work of the Trees for All team. Thanks to the natural carbon uptake characteristic of trees, they contribute to a more green environment for generations today and play a part in the well-being of future generations.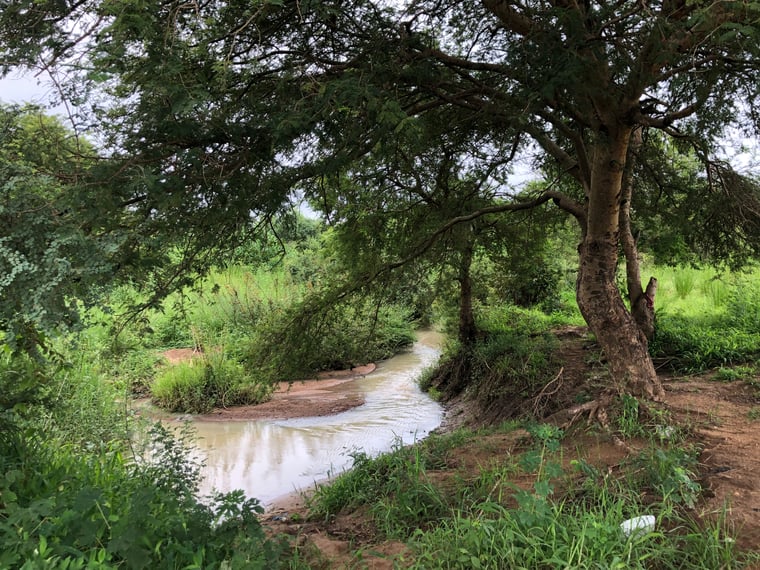 Image credit: Trees for All
"This is just the beginning. We all have a part to play in making our business more sustainable. Where technology or resources limit us, we can take advantage of professional initiatives such as Trees for All to offset any negative business activities. We hope our clients and suppliers will be as enthusiastic as we are to join in soon." - Rob Dekkers, CEO Dekkers
"Trees are our allies in the fight against climate change. Throughout their lives, they constantly remove CO2 from the air. Our advice to anyone looking to make a difference is: give something back to the earth by planting a tree! We are delighted with the collaboration with Dekkers, in which we joined forces in their journey to sustainability. - Aletta Jansen, Sr. Partnerships Manager, Trees for All."
Trees for All helps organizations and partners contribute to a positive climate through their international programs. By planting trees at a larger scale, partners can calculate, monitor and offset or capture carbon emissions responsibly. Trees for All is the most experienced carbon offset provider in the Netherlands and the only foundation in the Netherlands with a CBF certification offering.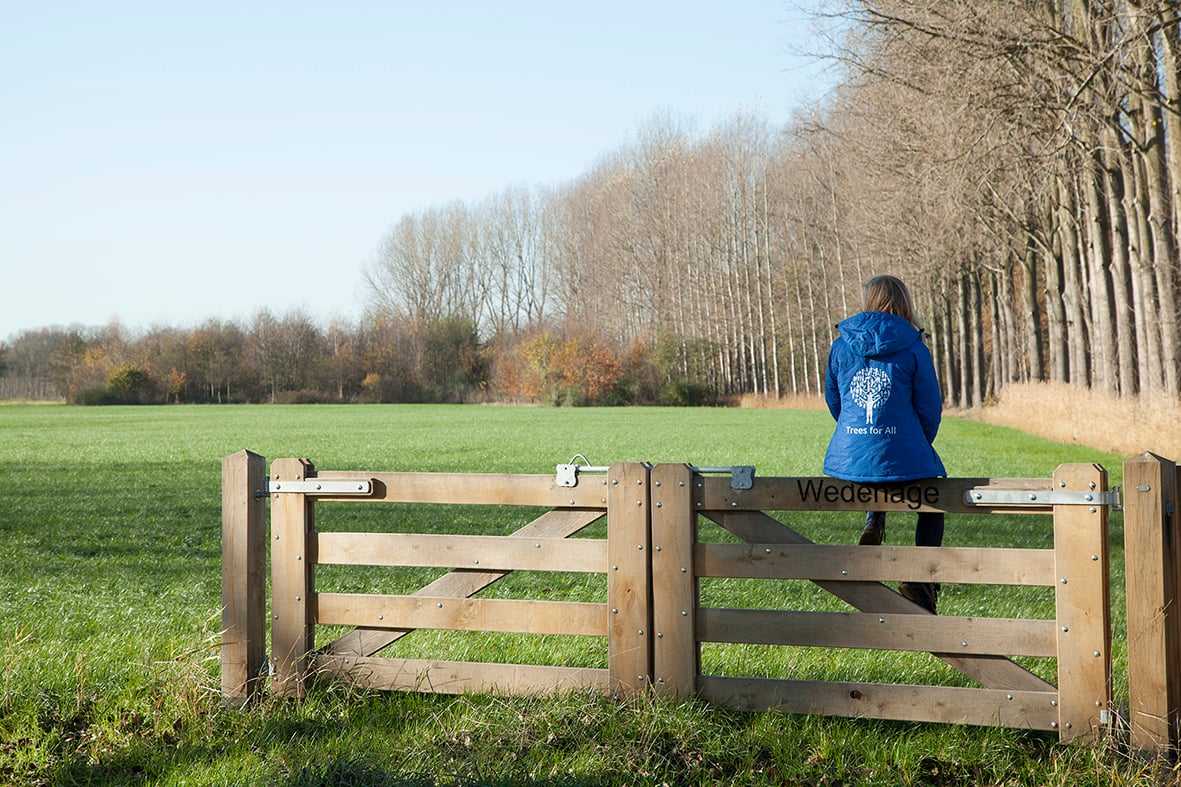 Image credit: Trees for All
Dekkers Sustainability Pledge: a carbon-neutral supplier
The partnership with Trees for All is just one of the critical milestones on our road to sustainability. Dekkers has identified its 5P Sustainability Pledge with a focus on carbon emissions, healthy environments and vital employees. The "P" for partnership marks our dedication to include local and international initiatives in our plans and will be expanded eventually to all parties in the supply chain.

Each step counts on the road to becoming a more sustainable company and employer. To start, we have decreased our headquarters' carbon emissions by 60% and the remaining 40% can be accounted for thanks to the Trees for All partnership which will be expanded going forward. 2021 also marked achieving our gold level certification provided by EcoVadis, the globally renowned sustainability rating organization.
In addition, initiatives such as offering products with 100% sustainable packaging (plastic-free), promoting sustainable product alternatives to clients and giving a more proactive role to our employees and suppliers are just a few to mention. The planned long-term cooperation with Trees for All contributes to offsetting our own and eventually our clients' and suppliers' carbon footprint in the future. Curious about our sustainability program? Read more here.
Working with a certified sustainable supplier
As a brand builder or business leader taking decisions for your trade marketing initiatives that are responsible is a growing concern. Want to learn more about how working with a certified sustainable supplier can elevate your brand's CSR practices? Read our latest blog here.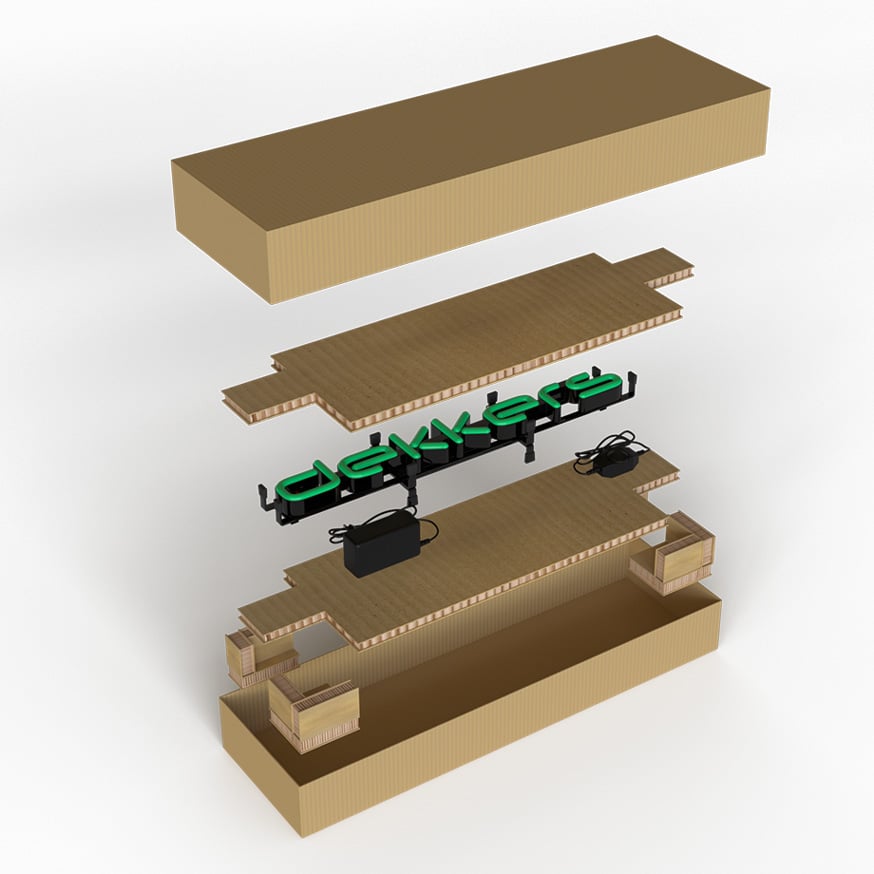 Talking with specialists in the field can help your brand be more sustainable and reduce long-term costs. The team at Dekkers is happy to discuss what sustainable options could fit your plan. Get in touch with one of our experts to discuss your ideas and help develop a branding plan that genuinely stands out.