The past year has undoubtedly pushed our ability to adapt to changing circumstances to the next level. New regulations, business dynamics and the consumer's lives are in constant change. This makes brand builders and marketers having to work with even more factors while ensuring brand growth. By looking at developing global trends and the opportunities they bring, we hope brand builders get extra support on their growth plans.
This 2022 Global Trade Marketing Trend Report for products and promotion, looks at five unmissable global developments that can affect brand decisions, growth and product promotion for the year to come. With it, we hope to bring fresh ideas, reminders and insights that can fuel successful marketing activations in trade channels and new out-of-home consumer experiences.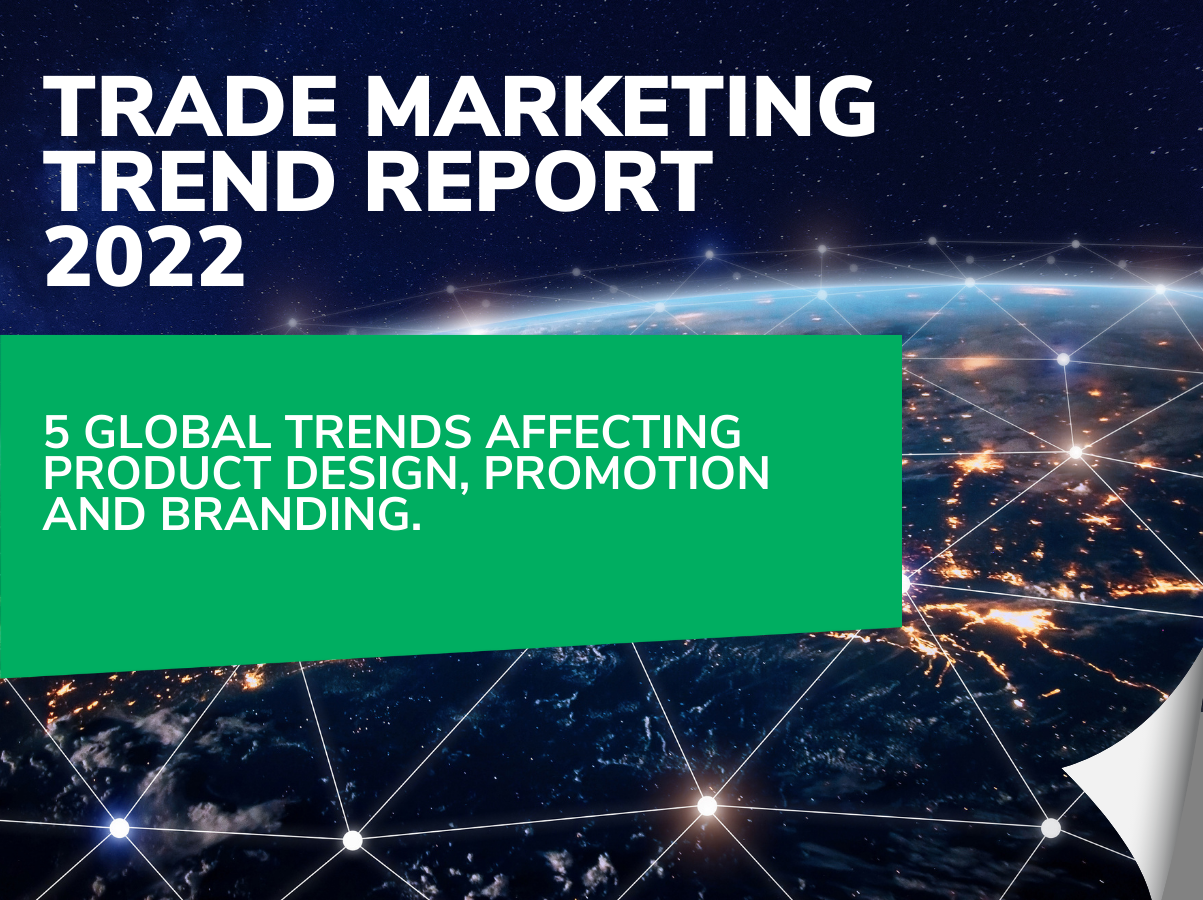 5 key trends you can read more about in the concise report.
1. Product Longevity
A new relationship to the planet calls for a new look at products.

Extending product life & the Right to Repair movement.
Commiting to higher-quality, durable and recyclable products.
2. Shifting Priorities
A global supply chain crisis calls for (among other things) a new approach of quality over quantity.
The cargo build-up, shortages and above-average prices will continue well into the first half of 2022.
Going for a less is more approach in marketing.
3. In real service of the consumer
Building brands in physical locations with digital interactivity and user-friendliness.
Contact moments - whether retail, on trade or in-store - are becoming less frequent but their quality and value for the consumer (and thus their brands) is exponentially higher.
Ensuring your brand is associated with making consumer lives easier and more enjoyable.
4. Refining PPP action plans
Green marketing is out. Serious sustainability actions are in.
People, planet, profit - with planet moving up to the first position.
Ensuring your efforts are not darkened by partners in the supply chain who take sustainability lightly.
5. Enhanced brand interactions
Going beyond the standard with sensory marketing and offline personalization.
Demand to determine how each physical interaction moment with a brand or product can be escalated to the most relevant, memorable or pleasurable experience.
Hearing the actual sounds of your product experience.