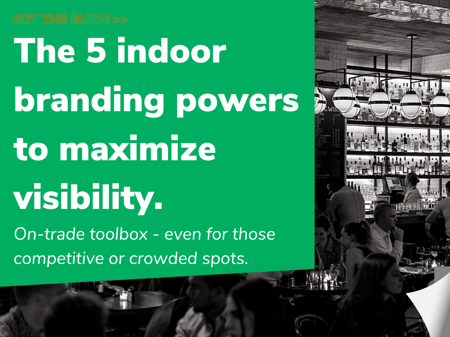 Are you building a brand indoors or looking for ways to maximize your visibility at key locations? We collected the 5 essential indoor branding tools that work.
This guide can provide valuable insights into:
Key tactics and hands-on tools to maximize brand visibility indoors
Real-life examples from brands who successfully grew on-trade
Smart product solutions to increase brand loyalty and relevance
Get your guide for free today!