The new partnership between Dekkers and GoodShipping marks the start of the decarbonization of Dekkers's global supply chain. This partnership is aligned with our dedication to the Science-Based Targets Initiative and the zero-carbon transition. Through our partnership, we are reducing CO2 emitted in 2021 from all transportation methods used to deliver samples and products to clients. This reduction is done through a switch to sustainable marine fuel.
Our transportation needs in 2021 added up to an equivalent of 40t in CO2. This amount is then converted and switched to sustainable biofuel for commercial shipping. Switching from fossil fuels to kinder marine fuel alternatives contributes to cleaner and more sustainable shipping. The partnership with GoodShipping offers us a reliable way to invest in sustainable ocean freight and work towards a fossil-fuel-free shipping industry.
The way to sustainable shipping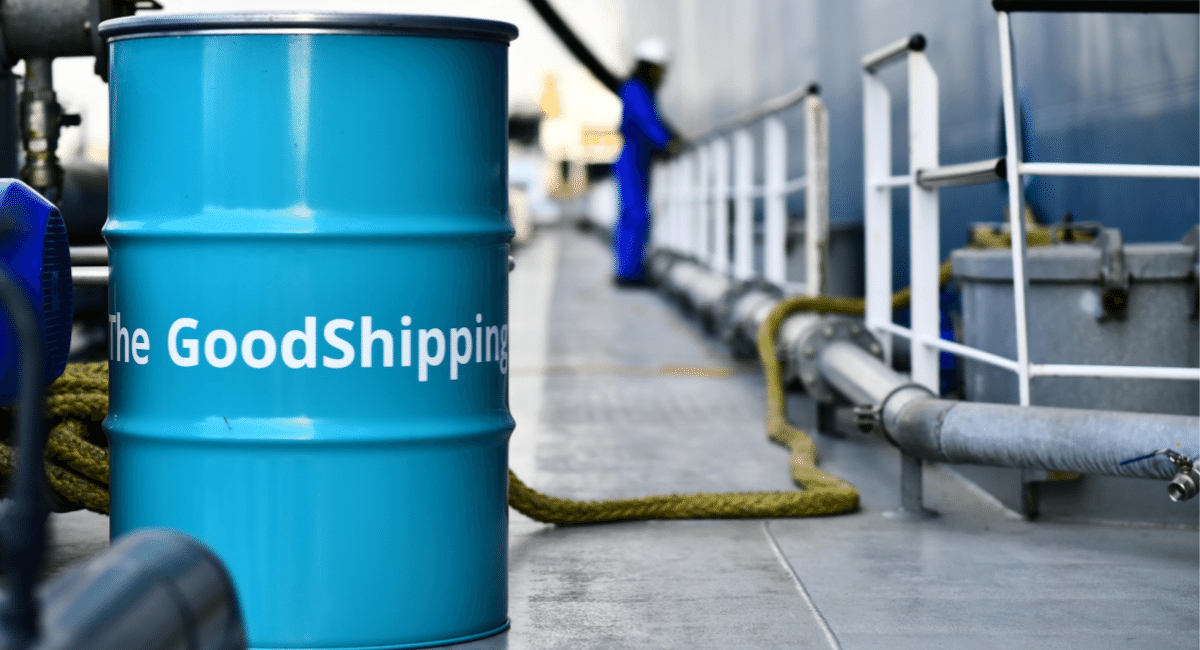 Photo credits: GoodShipping.com
The shipping sector still relies heavily on (dirty) fossil fuels. Biofuels are viewed as promising alternatives that offer substantial environmental benefits compared to fossil fuels to reduce this dependence. Dekkers relies on shipping to deliver products and marketing items to clients worldwide as a global supplier. However, our pledge to create a more sustainable and carbon-neutral supply chain in 2030 led us to search for alternative ways to decrease the negative impacts of transportation on the environment. Decarbonization is an effective way to realize this ambition.
GoodShipping: switching fossil fuels to sustainable biofuels
GoodShipping is the world's first initiative that decarbonizes a company's supply chain by replacing fossil fuels with sustainable alternatives. They do this by calculating total emissions and converting that to a set amount of sustainable fuels. This innovative approach is called "carbon insetting". Insetting directly improves the transport sector's sustainability by reducing emissions produced in the supply chain.
These fuels are then added to a shipment, reducing the need for fossil fuels. Investing in organizations that help decarbonize transport reduces the usage of fossil fuels and ultimately reduces carbon emissions.
Katarin van Orshaegen: "The pioneering carbon insetting service of GoodShipping fits perfectly with forward-thinking trade marketing agencies such as Dekkers International. It's great to see our solution work well for a globally operating organization. We help our customers as best as possible on their global decarbonization journey and we`re proud to be working with an organization with a strong eco-conscious mindset. The commitment of Dekkers to reduce their carbon footprint from transportation makes them a true front-runner in their industry."
| | |
| --- | --- |
| Interested in more sustainable options in trade marketing and brand building? Download our Sustainable Design QuickGuide for free. | |
Dekkers on the sustainable road to 2030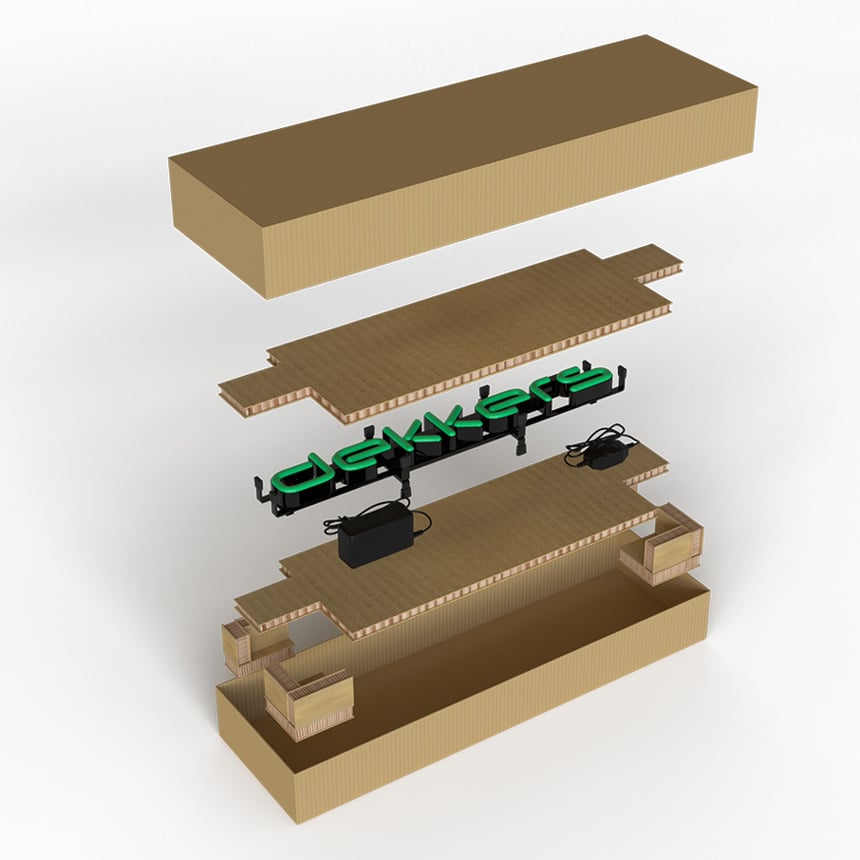 Dekkers is on the road to becoming a carbon-neutral supplier and sustainable employer by 2030. We have taken significant steps as a sustainable supplier to reduce our organization's energy consumption and emissions. However, this picture is not complete without looking at the entire supply chain. Including our global supply chain means pioneering together with all parties involved. We believe we need to work with clients and partners to create a better future for people and the planet.
| | |
| --- | --- |
| Want to learn more about accessible sustainable product options for your business? Download our Sustainable Design QuickGuide for free. | |
A more sustainable environment starts with the transportation of goods
Transportation is one of our core pillars due to the inevitable contribution to emissions and impact on the environment. We've previously switched to 100% plastic-free packaging and developed a smart packaging technique to decrease cargo space. In addition, samples and standalone products are sent with the DHL Go-Green initiative allowing us to offset the carbon footprints of smaller packages through green initiatives.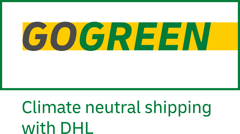 Furthermore, to make sure our ambitions are always translated into concrete, smart goals that can be monitored by third parties, we work together with organizations such as EcoVadis - a global sustainability rating organization. Our current gold-level certification can exist as a reliable, sustainable supplier for clients worldwide.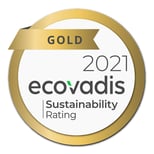 Gold! Dekkers joins the top 1% of sustainable companies in the advertising and market research industry.