Do you find it challenging to balance your role as a (trade) marketing professional while fulfilling your responsibilities concerning sustainability? Creating new products and promotional items will inevitably impact the environment and result in more consumption. However, in the development, production, and transportation processes of these products, opportunities lie to minimize or offset negative environmental impacts.

Every product starts with the design phase. This phase can be used as a planning moment to evaluate where you can reduce energy and emissions before production begins. This is what sustainable ultimately refers to. Often, these sustainable choices are more accessible and more feasible than previously thought. This blog gives an overview of why sustainable design is critical before the production process and why to include it in trade marketing plans.
What is Sustainable Design?
In short, it is designing objects, services, or products to minimize the negative environmental outputs and contribute to a more sustainable world. By starting at the initial design phase, you can identify the biggest environmental impacts and what the options are to minimize or eliminate them. The topics to address in this phase are generally a low-impact material choice, energy efficiency and designing for re-using or recycling.
You can identify and act on these more efficiently in the design phase before any significant investments are made in time or money in the development or production phases.
Human beings don't have a pollution problem; they have a design problem.

The Upcycle (Michael Braungart and William McDonough, 2013.)
Why is Sustainable Design important?
#1 Environmental impacts and business costs
A production process has unavoidable impacts on the environment because of the resources, materials and energy used. However, when starting at the design phase with the principles of sustainable design in your pocket, you commit to creating new products that consider these environmental impacts and look for realistic solutions to minimize or negate them.
For example, discussing topics with the design team such as materials that are non-toxic or energy-efficient and creating products that can be reduced in size during transportation. These are just some options to minimize emissions while often reducing the total cost of ownership and long-term operational costs.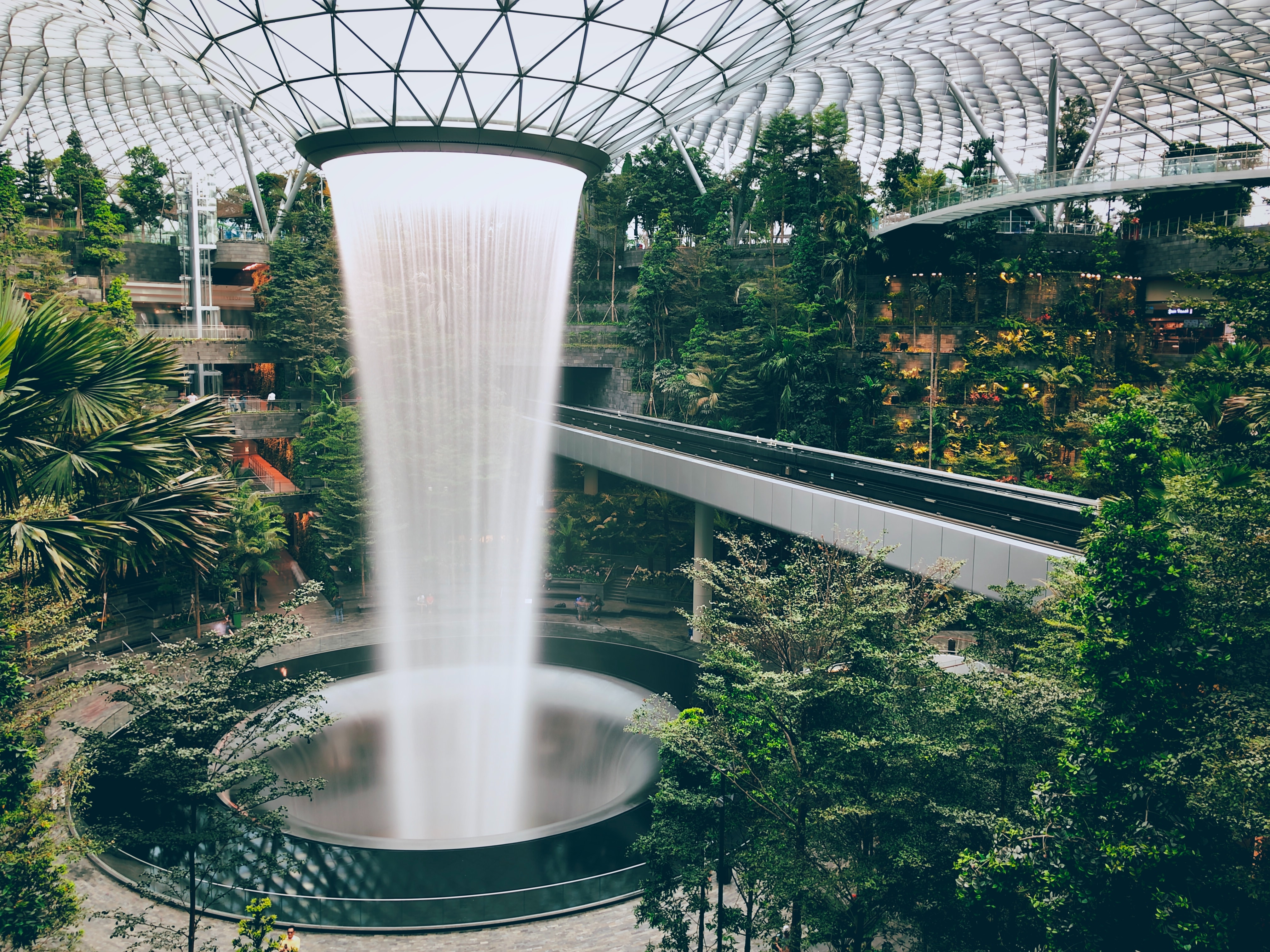 #2 Designing for less waste, less energy and higher quality
One key component in creating a sustainable design process for your new product is designing for less waste, less energy consumption, and better quality. When choosing your supplier, you can request materials that consume less energy or get a cost-benefit analysis of using biodegradable product components. Of course, the choices you make will always be specific for the goal of the end product and whether the end product is for the long-term or expected to change in a couple of months or years.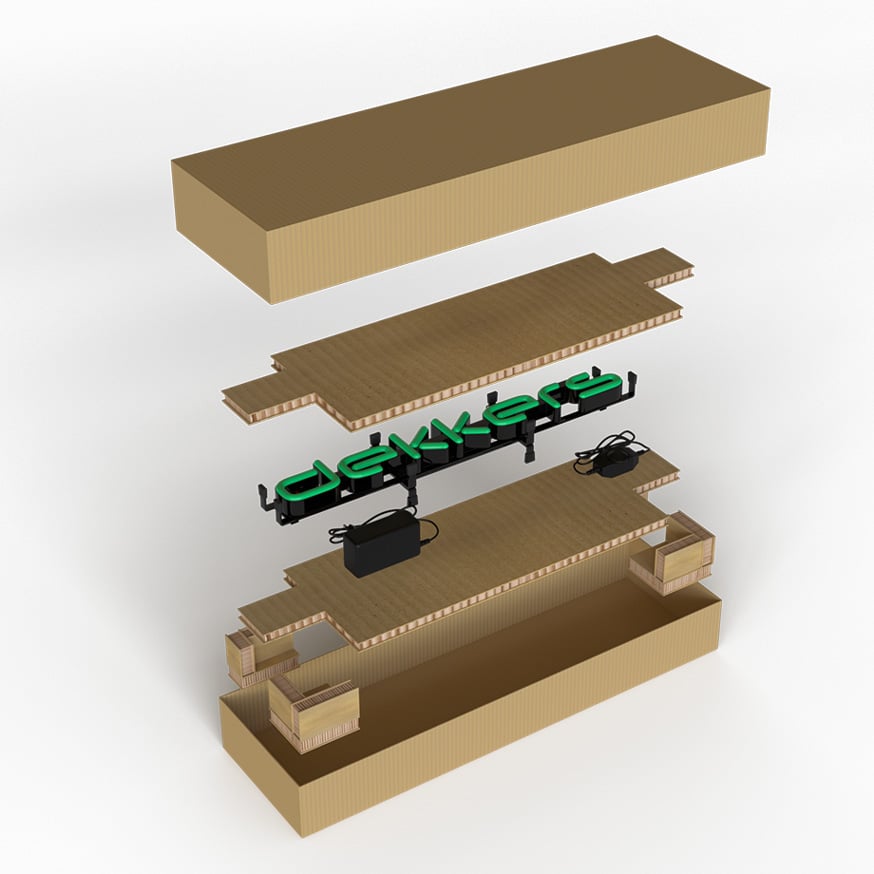 Naturally, these options shouldn't compromise the brand experience; professional designers can create the same impact even using fewer or adapted materials. To top this off, high performing brands always pre-order a prototype to make sure the order fits their expectations and has considered all brand requirements. Designs of the end product don't always capture the details, and these details can be expensive to change; for the environment and for your budget.
#3 Innovate to stay ahead of the game
In today's competitive business environments, staying ahead of the competition means brands need to evolve and continuously delight their customers. For this, brands need to innovate, but today they also need to consider their environmental impact when doing so. Creating an innovative brand through applying the philosophy of sustainable design means you are contributing to your moral commitments as a brand while often creating products that have higher quality, are more durable, emit less and consume less energy. Your brand reputation will also be positively influenced by your moral actions and increase long-term customer loyalty.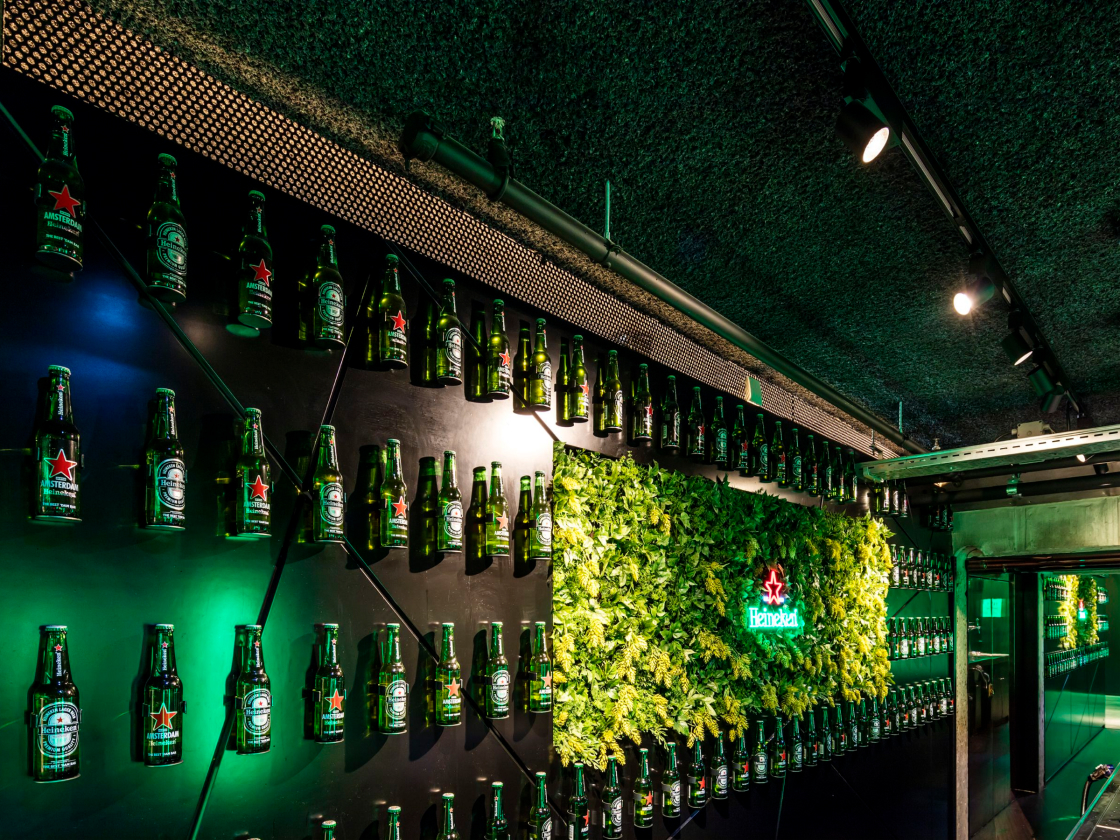 Do you want to know what sustainable design practices you can already include in your next trade marketing plan? Download our quick guide and get the top 4 most valued sustainable choices for promotional products. →
Conclusion
We often hear from brands, big and small, that the pressure to become more sustainable is high. They are looking for solutions that don't compromise the brand experience and take into consideration technical or resource limitations. By discussing these concerns in the design phase you ultimately steer the end result in favour of your needs and in favour of more sustainable solutions.
Often the goal of creating a "100% sustainable product" from every aspect is still out of reach, however, it shouldn't hold back brand builders and decision-makers from investing in continuous improvements. Improvements that result in products that minimize emissions, use future-friendly technologies and are more durable. Brands can rest assured that with the current speed of new technologies and research, integrating more sustainable options is easier and cost-effective than previously possible.

Talking with specialists in the field can help your brand be more sustainable and reduce long-term costs. The team at Dekkers is happy to discuss what sustainable options could fit your plan. Get in touch with one of our experts to discuss your ideas and help develop a branding plan that genuinely stands out.