Case: Cresco Labs | High Supply
Cresco Labs has diverse cannabis brands serving different target groups' lifestyles. High Supply is one of their top quality brands. Our challenge was to help them grab attention in overpacked dispensaries while taking into account the current restrictions of cannabis marketing. We needed displays and promotional products that are consistent with the brand and strengthen quality interactions with consumers.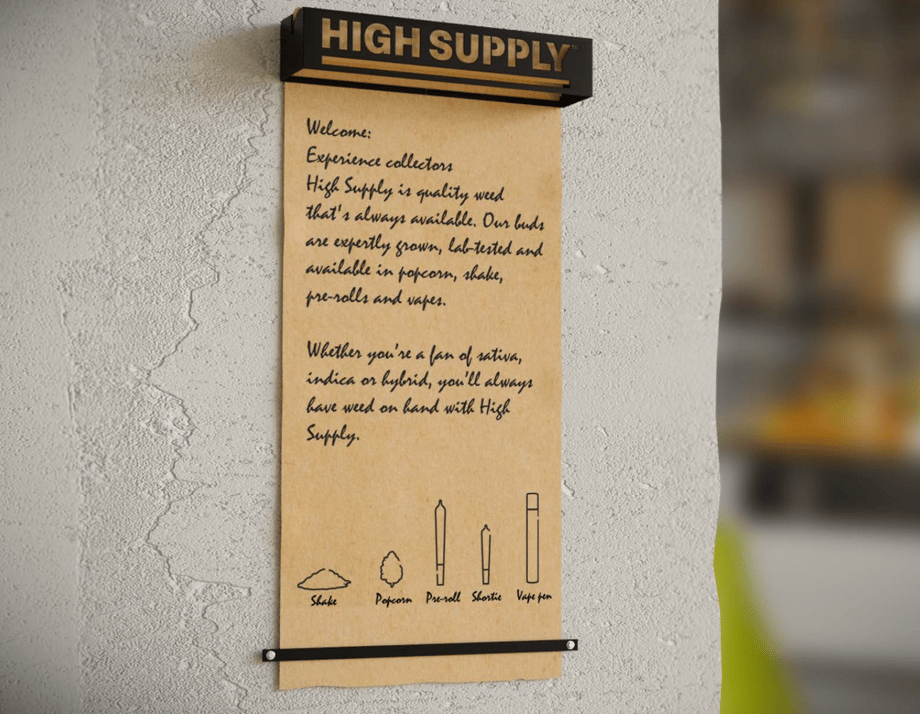 "We integrated the natural rawness of the brand and used the wall surface as the spot to educate and inspire consumers."
Mohammed Yilmaz
Lead Design - Dekkers
Read more about dispensary marketing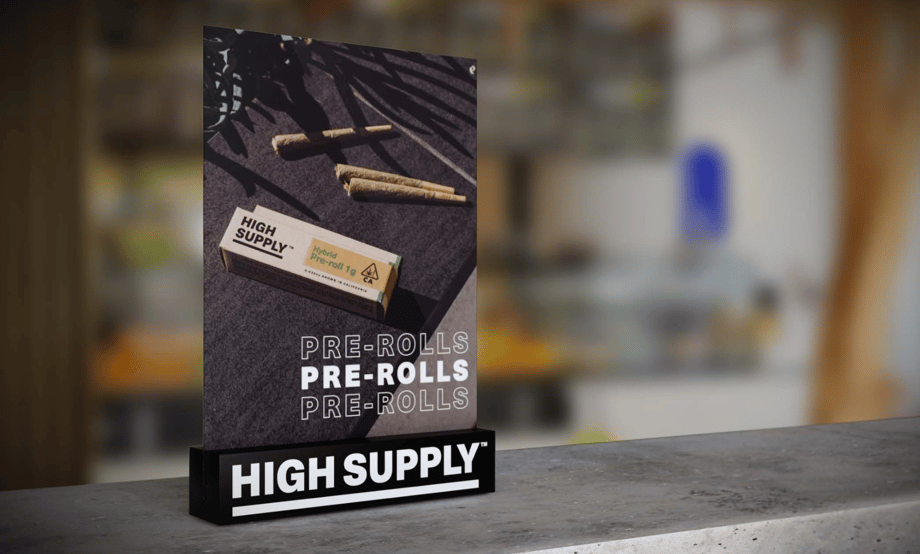 "The interchangeable counter display is easily adapted and has a high-quality appearance in line with the overall in-store branding."
Mohammed Yilmaz
Lead Design - Dekkers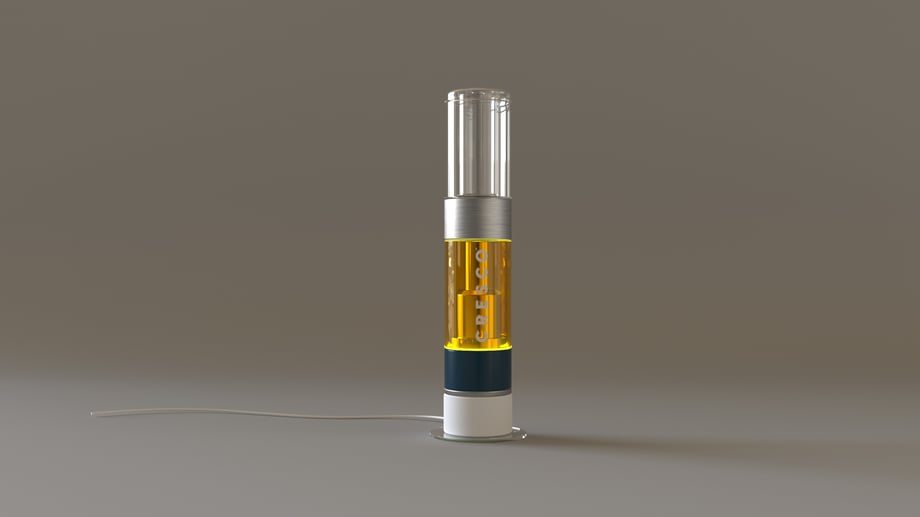 "For the Cresco Labs brand, we mimicked their products into a real-life promotional diffuser. A definite eye-catcher on the counter that creates ambience."
Mohammed Yilmaz
Lead Design - Dekkers
View promo diffuser
Case Cresco Labs
The Challenge
The main challenge is for products and brands is to stand out in overpacked dispensaries while adhering to strict promotional regulations. Competition is high, and current market restrictions limit possibilities. At the same time, many consumers are unfamiliar with the brands or product usage.
The Solution
Create a series of premium brand signage and promotional products that are (1) on-brand, (2) educational and (3) increase high-quality perception and trust. Every item should be weighed against restrictions and size limitations.
The Result
Product displays are professional and experiential leading consumers to touch, smell and feel the products while leaving well-informed of their choices. The unique brand characteristics were adapted to each LED sign, LEDNeon signage and counter display.
Cresco Labs now showcases its products with premium promotional products for three brands: Cresco Labs itself, Good News and High Supply.