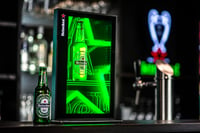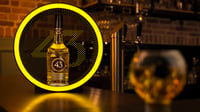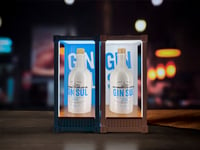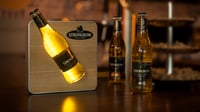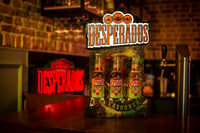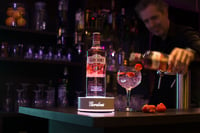 Glorifiers
Amplify the brand presence of your bottled beverages and showcase the product experience using glorifiers at physical touchpoints.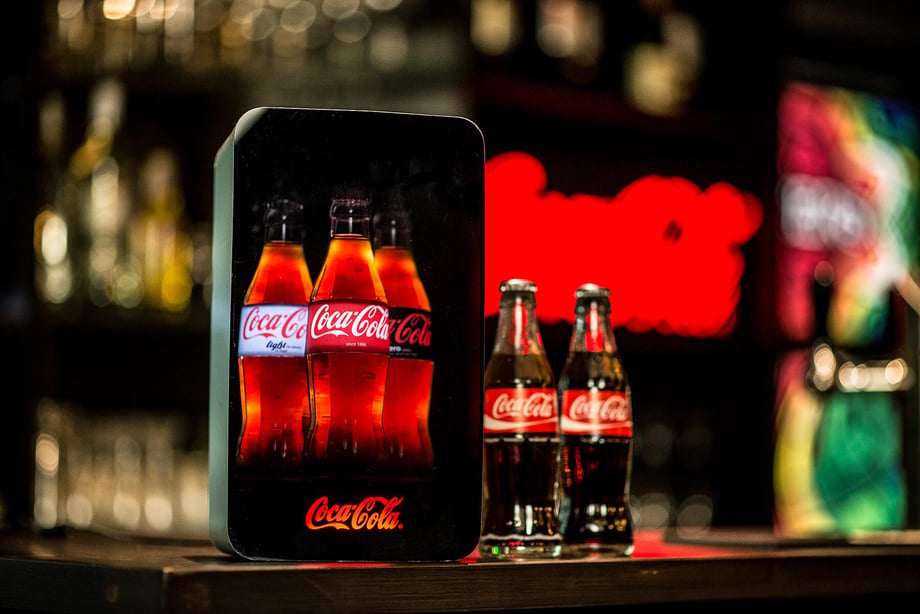 "Glorify beverages by highlighting the main experiential benefits of the product like taste and refreshment."
Jesper Stienen
Commercial Director - Dekkers
Check out our client portfolio
"Go wild or go bold at clubs, bars and events using unseen brand exhibitions, product combinations or unusual spaces. "
Read more
Benefits of Glorifiers
Drive brand visibility
Elevate product experience
Illuminate key brand elements
Integrate with the location or event
Combine beauty with functionality
Customize materials, size, and more!

"Take the product experience to the next level using glorifiers in a bar, a club, or other retail outlets."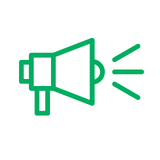 Amplify product experience
Be it a stand-alone iconic bottle glorifier or an expanded model built to the entire brand story; glorifiers can magnify the product experience on-site.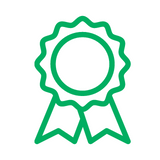 Increase brand relevancy
Use the momentum or the setting to create a glorifier that complements your brand and fits the atmosphere. Especially effective for events, night clubs or chic retail stores.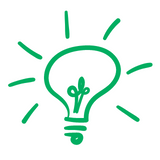 Use the power of light
Illuminated glorifiers can make all the difference in busy spots. Let your products shine thanks to flexible lighting options that can highlight specific brand features.
Experience premium quality
All trade marketing products undergo rigorous testing, and each new brand project or promotional item is designed and tested for the highest possible quality.
Enhancing the product experience at key physical touchpoints
Four top-class glorifiers to elevate your bottled brand experience
Glorifier marketing for your bottled goods is undoubtedly an effective trade marketing tool. The key lies in getting a perfect match between the location and your brand while staying aligned with the customer's mood and needs at those locations. Read more on the latest blog about brands that successfully launched glorifiers for their bottled drinks. Check out the blog on glorifier marketing here >>
Your trade marketing partner
We work with clients around the globe who value that their branding and promotional products are of the highest possible quality, adhere to local regulations and match their initial expectations.
Get results and excellent service with:
30+ years of brand-building expertise
Dedicated in-house design team
Quality certification, reporting
Quality testing at every step
Global logistics & expertise
Global customer insights
Pro-active team of internationals