After a successful event at the Craft Brewers Conference, the Dekkers team is preparing for the next live gathering at the world's leading trade fair for the beverage and liquid food industry: drinktec in Germany.



"One of the key benefits of attending drinktec is its focus on future-oriented products and solutions. This focus is also a part of the innovation strategy at Dekkers. That's why, this year, visitors can see and experience the latest digital solutions for bar tap branding and explore new ways to gain visibility inside or outdoors." - Jesper Stienen, Commercial Director at Dekkers.
Register for a free drintec ticket
For this event, we'll be giving away one-day entrance tickets to the lucky subscribers!
Fill in your name, email and company name, and you'll receive your unique ticket voucher within five working days.


This button is active and visible as long as the tickets last. Visitors can subscribe latest by 31st August 2022.
Branding Innovations and Signature Promotional Products
The full selection of innovations and products to be seen at drinktec from Dekkers will be confirmed by the 1st of July 2022. However, you can already expect the following items to try out and explore:
Digital tap branding with the 'Digital Tap Lens'
Fully customizable, eye-level bar counter fridge, 'The B.360 Fridge'
Interactive marketing for canned beverages 'The Can Tower'
Diverse indoor and outdoor successful LEDNeon© products
Sustainable solutions for promotional and visibility products
What's in it for you to attend drinktec this year?
Access to the latest innovations and solutions for a changing world (like digitization,
shifting consumer trends and supply chain issues).
Global reach and selection of suppliers, products and innovations.
The last drinktec had over 180 countries represented from different industries.
drinktec covers the entire process chain giving you access to diverse relevant solutions.
Valuable conversations and partnerships to grow your brand.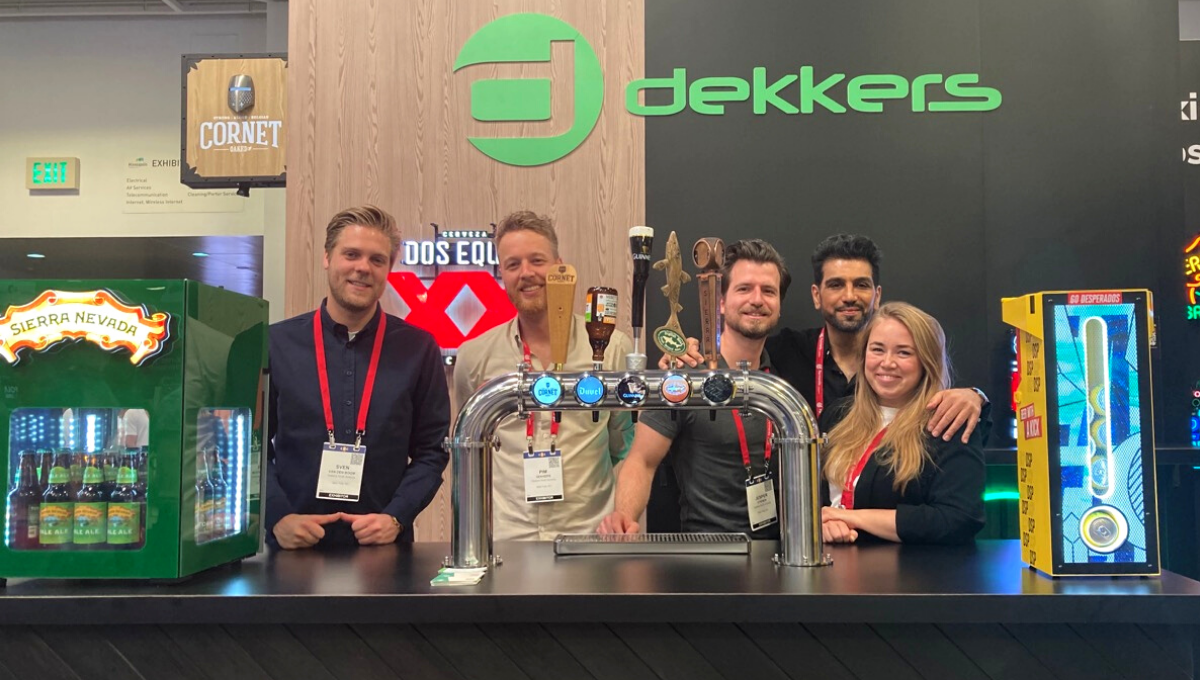 The team at Dekkers hopes to see you there!
Don't forget to save the date:
drinktec: Trade Fair for the Beverage and Liquid Food Industry.

September 12–16, 2022 in Messe München, Germany.
Get in touch if you'd like to pre-book an appointment.