Customized mini fridges for promoting beverages, alcohol brands or cooled products are a well-known brand visibility enhancer—however, the size and type you choose matter. Finding the right fit is crucial for the success of your next in-store marketing activation or an indoor POS strategy. That's why we collected the main advantages and considerations for each option to make deciding a little easier.
When it comes to mini promotional fridges, the decision making takes a new turn as both real fridges (that cool your drinks) and fake promotional display fridges (that showcase your brand) will have their benefits. Find out how promotional mini-fridges make a difference in your marketing strategy and when to use which type.
1. Using custom display fridges for strategic spots at busy locations
Whether you are building a brand in a bar, restaurant or local retailer, size limitations, cost per m2, and available spots will always be a top consideration. For beverage and alcohol brands, being served at the right temperature often means their products get hidden away in fridges below the bar counter, at the back 'somewhere' or together with multiple other brands. This can decrease the visibility and choice of your brand dramatically.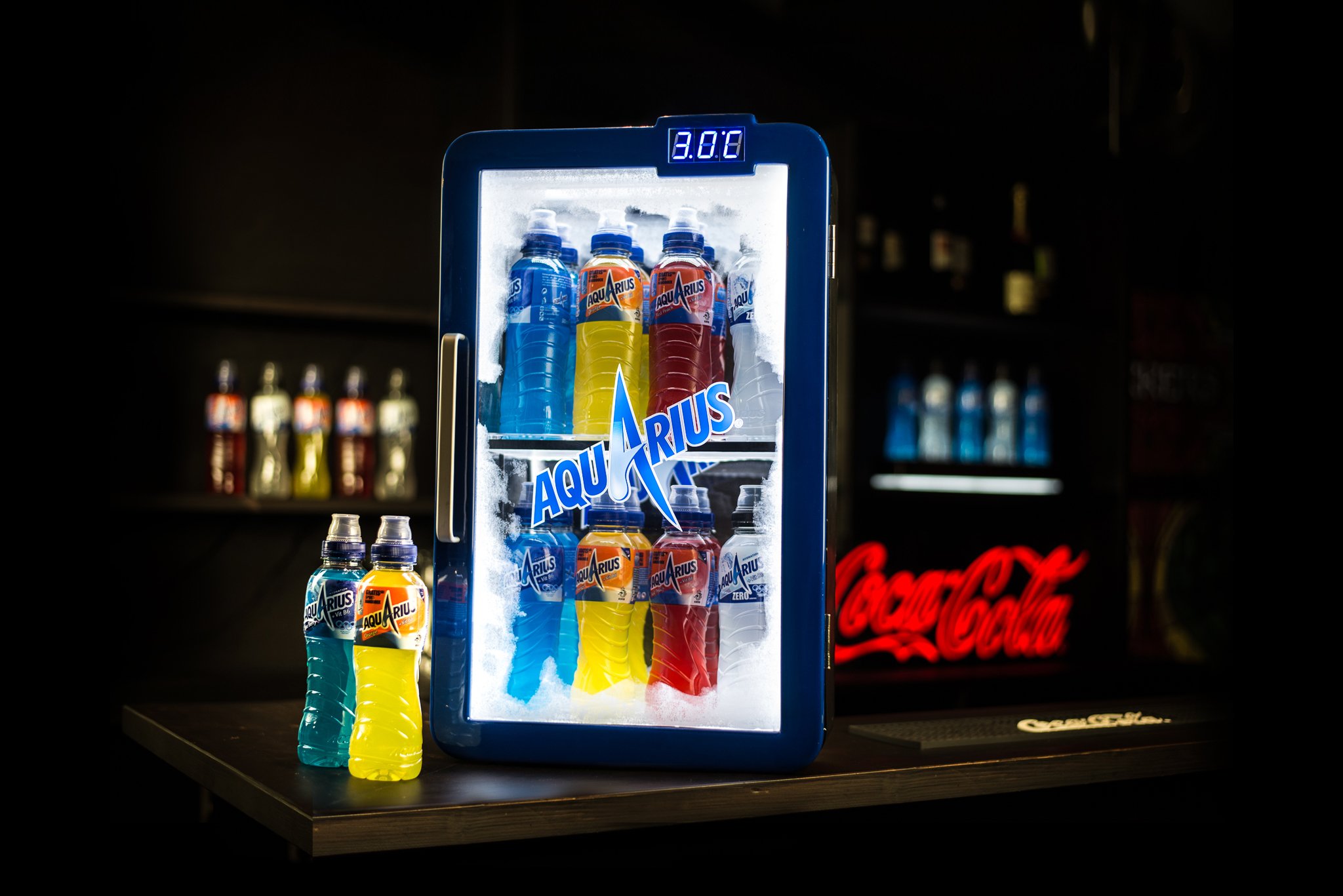 Not being able to demonstrate the fundamental characteristics of your product as cooled and refreshing is a missed branding and sales opportunity. So, when being cool-ed makes you invisible, it's time to introduce fake fridges (a.k.a display fridges that showcase your brand offer) to the location! With these premium designed compact display fridges, you can recreate the brand identity and give customers the same refreshing experience at eye level spots - without the technical implementation and additional energy consumption costs of real fridges.
You can also make use of unique spots that real fridges at the location couldn't get. For example, creating a set of drinks stored on the wall, bar shelves, or selected in-store spots still induces the same brand association and pushes possible impulse buys, especially on those hot summer days.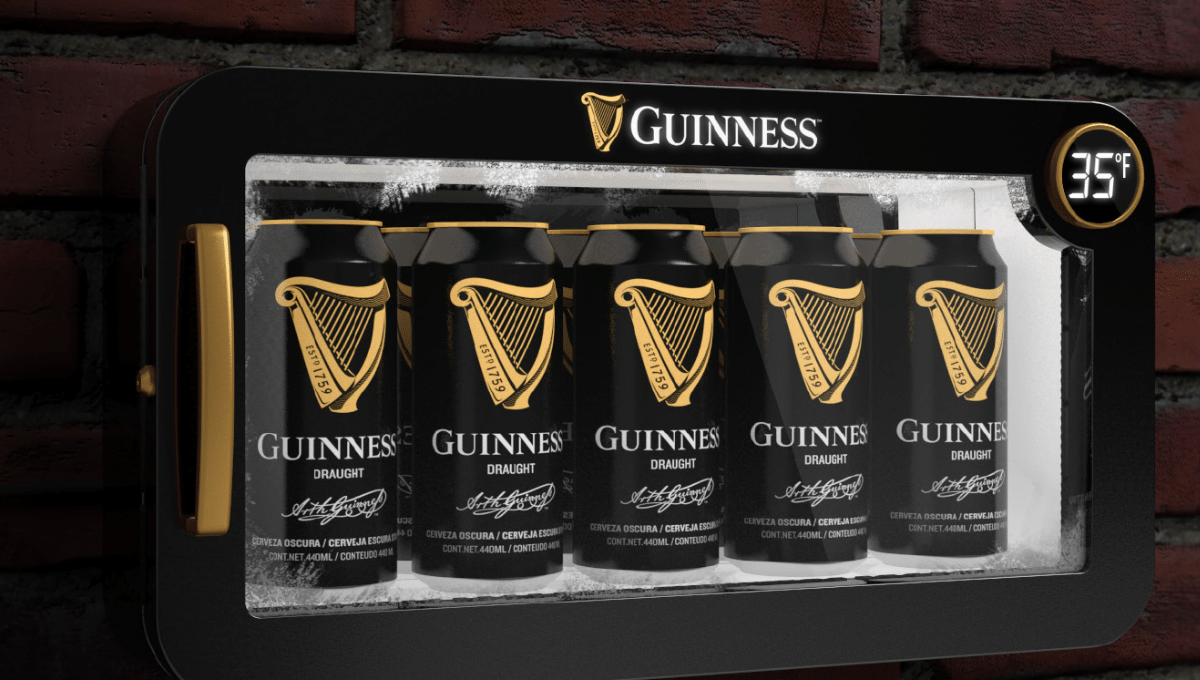 Concept design by Dekkers International: Guinness Fake Fridge for Cans - wall design
2. Using mini display fridges as a part of an in-store pop-up or brand activation
In-store activations for product launches or limited edition marketing campaigns frequently require minimal space, shorter times and a tight budget. Here, integrating large refrigerators can overtake the original brand concept and make the activation too busy and expensive.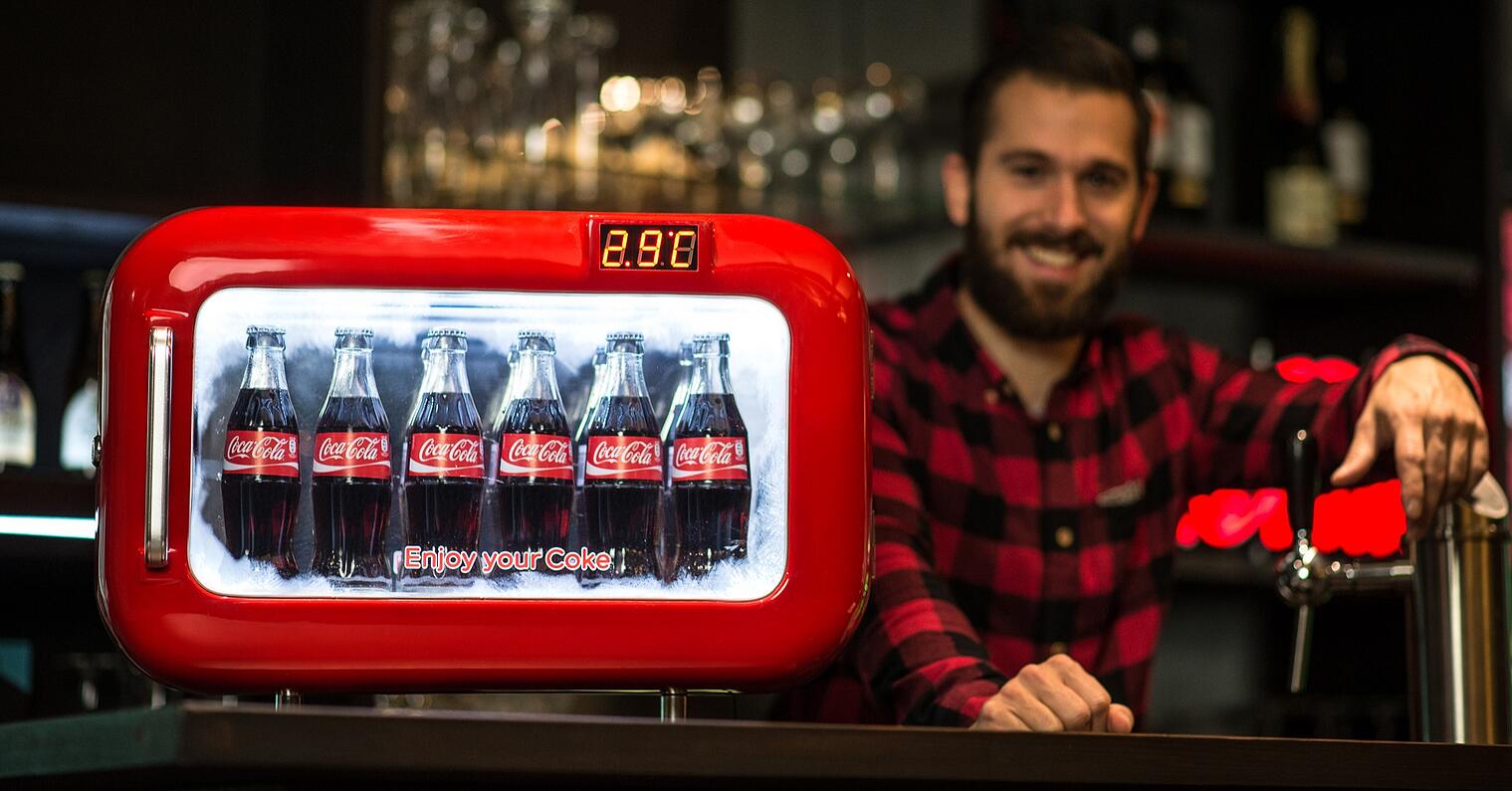 Using uniquely placed and small sized custom display fridges let customers and shoppers instantly recognize that it is a cooled beverage and still leaves space to create a total in-store brand experience.
Whether it's activation for a temporary product or to reignite brand awareness, having a set of thirst inducing and high-quality promotional fridges can drive awareness in stores while letting you add other branding elements shoppers can interact with.
3. Going for a combined full product experience and maximum brand visibility
The real mini fridge series is your best choice for indoor locations and when you want to capture attention by combining perfectly cooled beverages and the brand experience.
Using a high-quality, branded mini fridge made to fit the bar counter or behind the bar at eye level creates a total brand experience that gets the attention you need at busy locations, especially when you don't want your brand to be hidden away. The added benefit is that bartenders can directly serve customers your perfectly cooled beverages while still interacting with your brand.
At Dekkers, we recently launched the B.360 Mini Fridge, a customizable and compact refrigerator for this purpose. Thanks to the full glass walls and internal LED lighting, the beverages are illuminated, giving a product experience from all angles.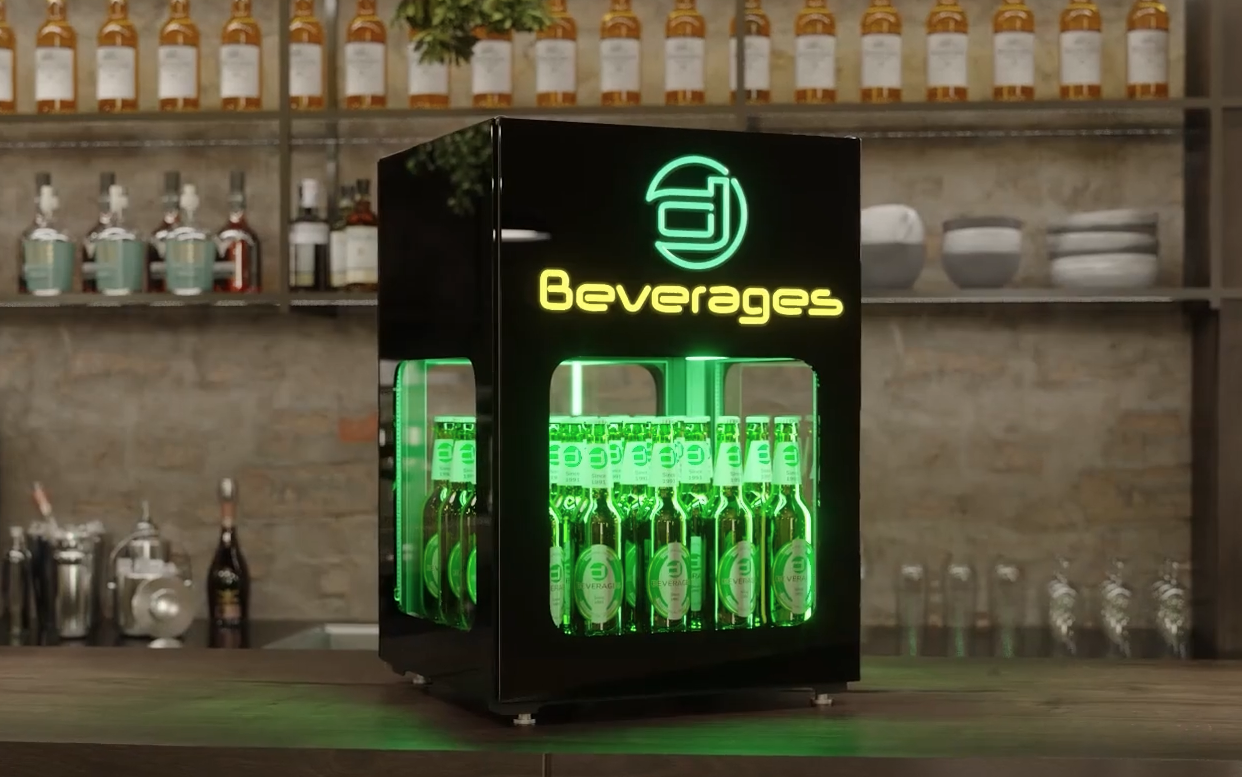 Using flexible design elements, lighting preferences and integrating the bar's requirements, you'll have an eye-level position that sells the drinks themselves. Thanks to a modular design approach and focus on circularity, most components are interchangeable, recyclable or made with recycled materials. Get in touch to find out more or read the B.360 sustainable upgrade blog update.