Building a brand on-trade at busy restaurants, crowded nightclubs, or high-end spots requires a unicorn-like skillset from trade marketeers and brand builders. On the one hand, you're building relationships, forecasting demand and managing categories. On the other hand, you're zooming in on each product to find the sweet spot between brand identity, location, target group and the design of point of purchase materials. To ensure you are benefitting from maximum visibility, there are proven building blocks and indoor branding tools that can help any brand (beginner or champion) in effectively growing their brand indoors.
Before we dive into the 5 essential indoor branding tools, there are two vital building blocks every (trade) marketeer or brand builder should start from to increase visibility. This can drive the success of the newly designed items and on-trade brand activations. Of course, if you have been in this business for a while now, you might want to skip to the 5 essential indoor branding tools guide and see how brands in the field successfully stand out from the crowd.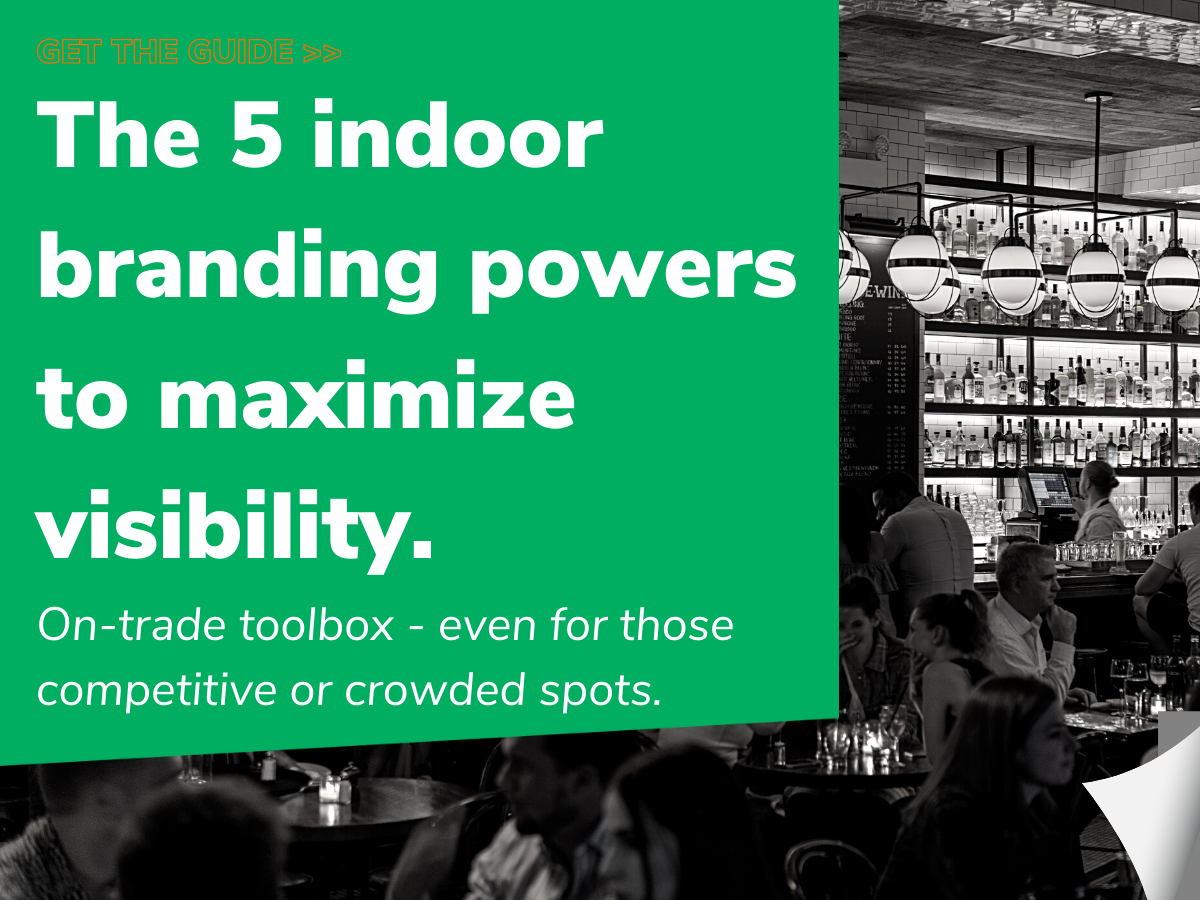 Before you start:

the two building blocks for effective brand growth
1. Building brand recognition: for you, your partners and the target group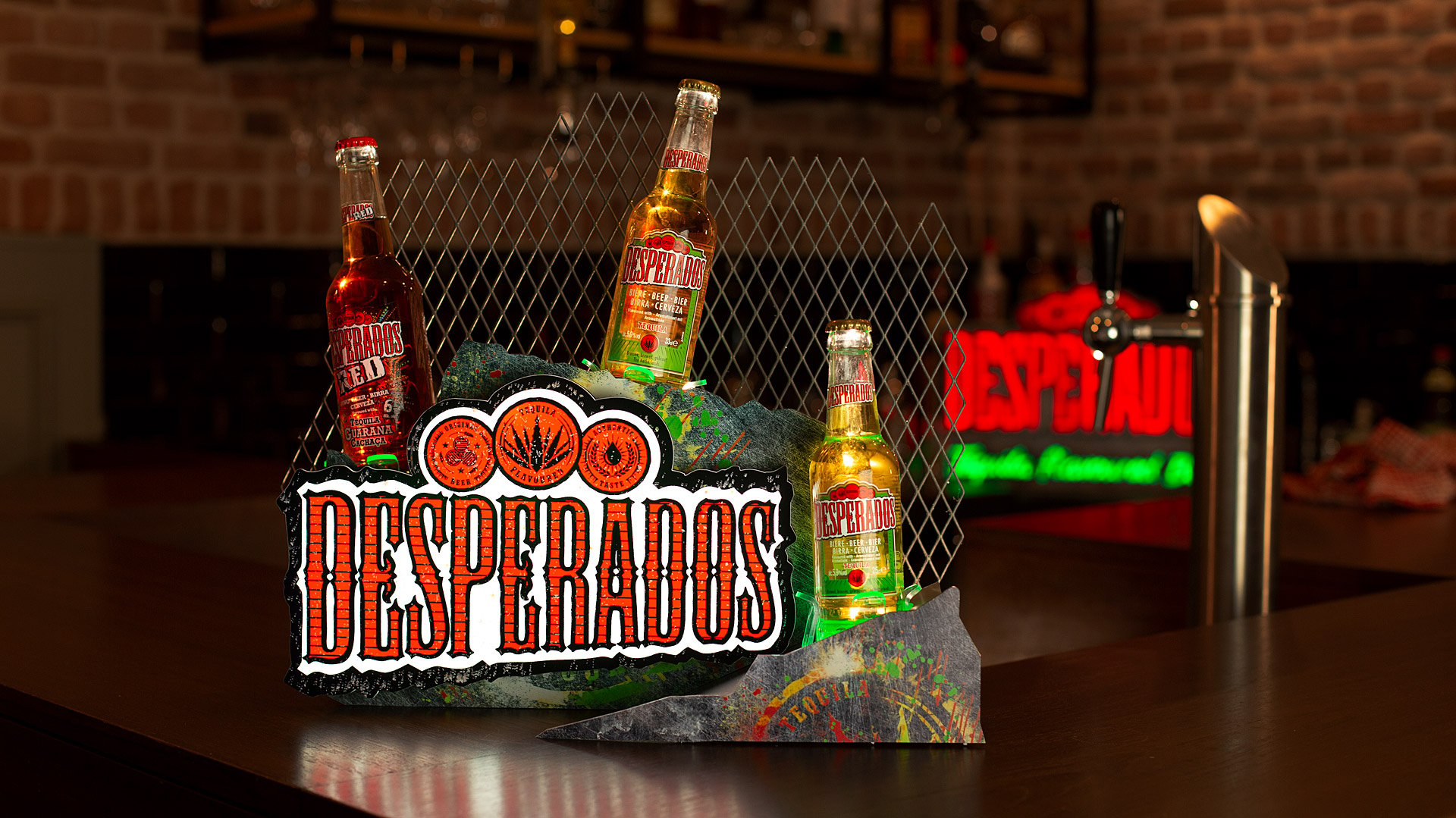 When creating new branding materials for on-trade locations, the components (style, palette, story, feeling etc.) that make up your unique brand identity need to be reflected in the final product to ensure recognizability. You know your brand is successful when even at the busiest spots, just a glimpse of an element of your brand immediately gets recognized by your target group. Just think of the red star Heineken uses or Nike's swoosh in retail. Pulling all these brand elements together will help you, your partners and designers create point of purchase materials that seamlessly incorporate your brand identity into the final product. The result? Point of purchase products and activations that have full brand recognition at the spots it counts the most and, in turn, help to increase brand awareness and sales.
2. Guarding brand consistency across all channels for maximum effectiveness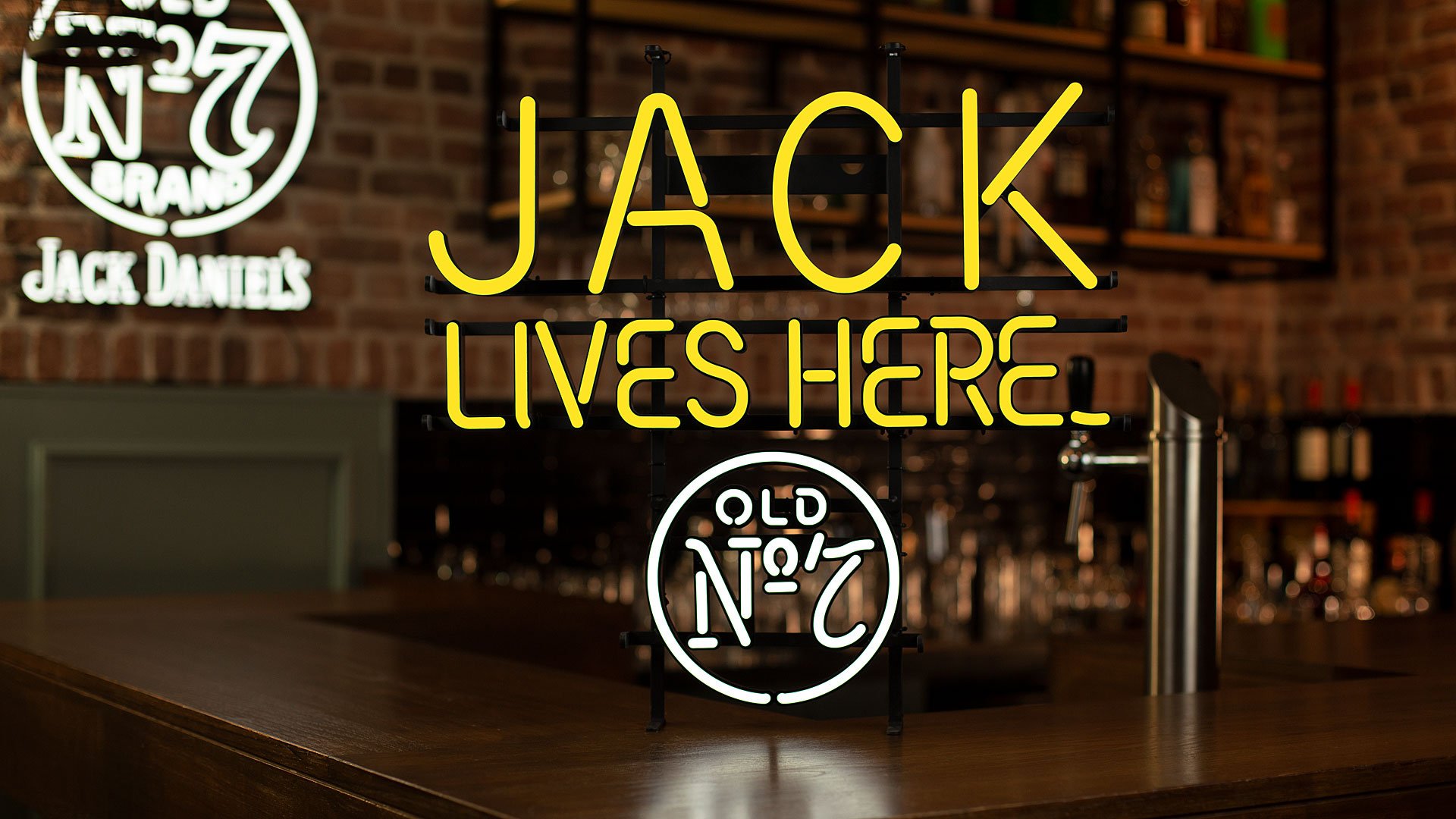 Brand consistency has undeniable overlap with elements of brand recognition, as having a solid visual identity is an essential requirement in both. However, brand consistency across channels goes further and is critical for building brand trust and loyalty. It is proven that exposure to the same information, product, song or communication input multiple times engrains it in our memory. So, if brands can ensure that each touchpoint, online or offline, communicates the same identity and values, they are one step ahead of the game. Building trust and loyalty goes deeper into what your brand should mean for your target group. For example, if your product has high-quality experiences as a pillar brand value, each interaction should be of the same level no matter the location, surface or channel. This should also lead to choosing the same or higher quality materials for promotional items or brand activations to support this value. This way, you ensure that the specific pillars get translated to all contact points. The result? Consistency of your brand at all levels enforcing trust.
Next step:

maximizing brand visibility indoors
Now that the building blocks are laid down, it's time to go deeper into how this translates to tools, products and indoor marketing tactics. For this, we collected the most effective tools or, as we like to call them, "superpowers" to maximize visibility and sales. You can download the guide filled with practical examples from brands that have successfully built their brands indoors at some of the most competitive spots.