What makes personalization marketing so effective? It boils down to the personal attention you give your customers. Arriving at a destination where they know your name, surprise champagne and treats for your birthday or getting a coffee re-fill before you were going to order; all of these moments have a similar impact: being noticed and even feeling a bit special. This is one of the reasons personalization remains high on the agenda of marketers. Trade marketeers working in retail, off- or on trade can use personalization tactics to improve their brand visibility, customer engagement and build brand loyalty. Read on for the top 3 personalization tactics to build your brand.
| | |
| --- | --- |
| Interested in a successful personalization case study? Check out the latest story from the popular Belgian beer brand, Duvel. | |
What is personalization marketing (quick re-cap)?
When we talk about personalization marketing here, we refer to a higher-level approach to using consumer information in marketing. It can be seen as an almost obsessive occupation of getting as much relevant information about the target group to offer the most relevant offer or content at the most relevant time and place. "Personalization" is where marketing mix elements are individualized for each customer (Goldsmith et al., 2004).
Why is personalization marketing important?
Research conducted by Marketo, Inc found that the two things brands should do to make advertising more appealing to their audience were to 1) show ads less often and 2) make the content more personalized and relevant based on consumer behaviour across other channels and interactions.

Personalization has proved as an invaluable way to catch attention when done right. It's going further than the "first-name-in-subject-line" of an automated email. It shows your clients and customers you made an effort to get to know them, their interests, concerns and ambitions. Using personalization effectively builds bonds and brand loyalty with consumers, customers and with partners in locations where your products are sold. The benefits of personalization through marketing channels are numerous. However, the next step is to know how to use this golden tactic in trade marketing and adapt it directly to branded products and promotional materials.
Get ready for next-level brand relevance by personalizing your trade marketing products >>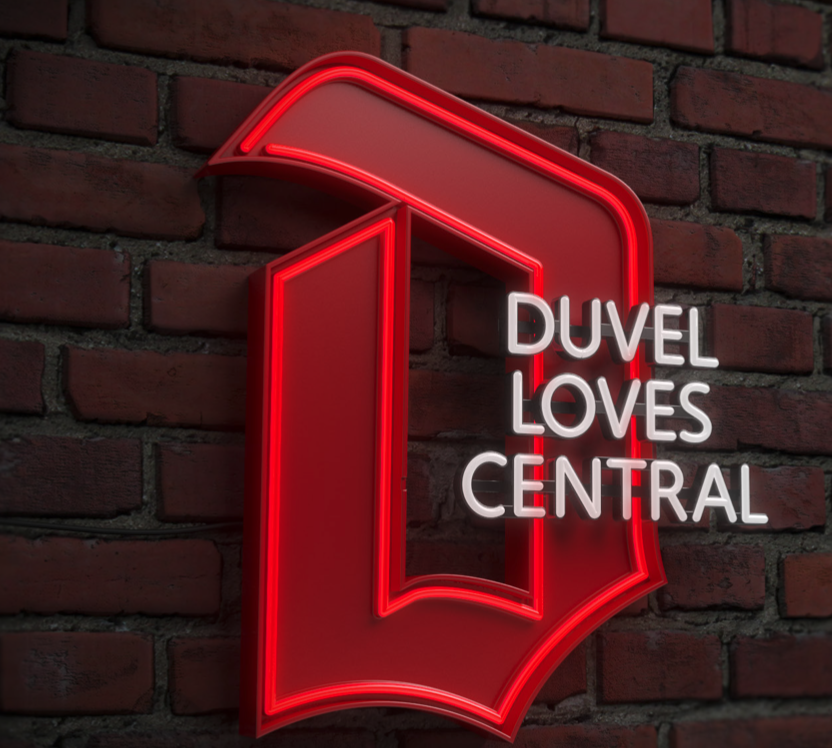 #1 Drive brand awareness and loyalty through personalized signs
High-quality custom signs for your brand are known to attract attention in busy, crowded locations. However, there are ways to personalize signs to fit locations while keeping close to the original brand identity. Adding the location's name for example (the bar- or store's name) to your signs has multiple benefits.
The location owner will guarantee a prominent spot that is visible at all times.
The guests will easily connect your brand to the place driving relevancy.
You drive brand visibility by creating a sign that fits the spot perfectly.
Even the chicest party spots won't say no to placing your brand at eye level.
Another clever use for personalized signs is to provide them as a reward for loyalty programs. This can be specifically targeted at partners at key distribution points. Is it worth it? Fostering brand awareness at these consumption points is crucial for customers to choose your product amongst all the other available options.
| | |
| --- | --- |
| Want to use personalized signage for your brand? Check out the winning examples! | |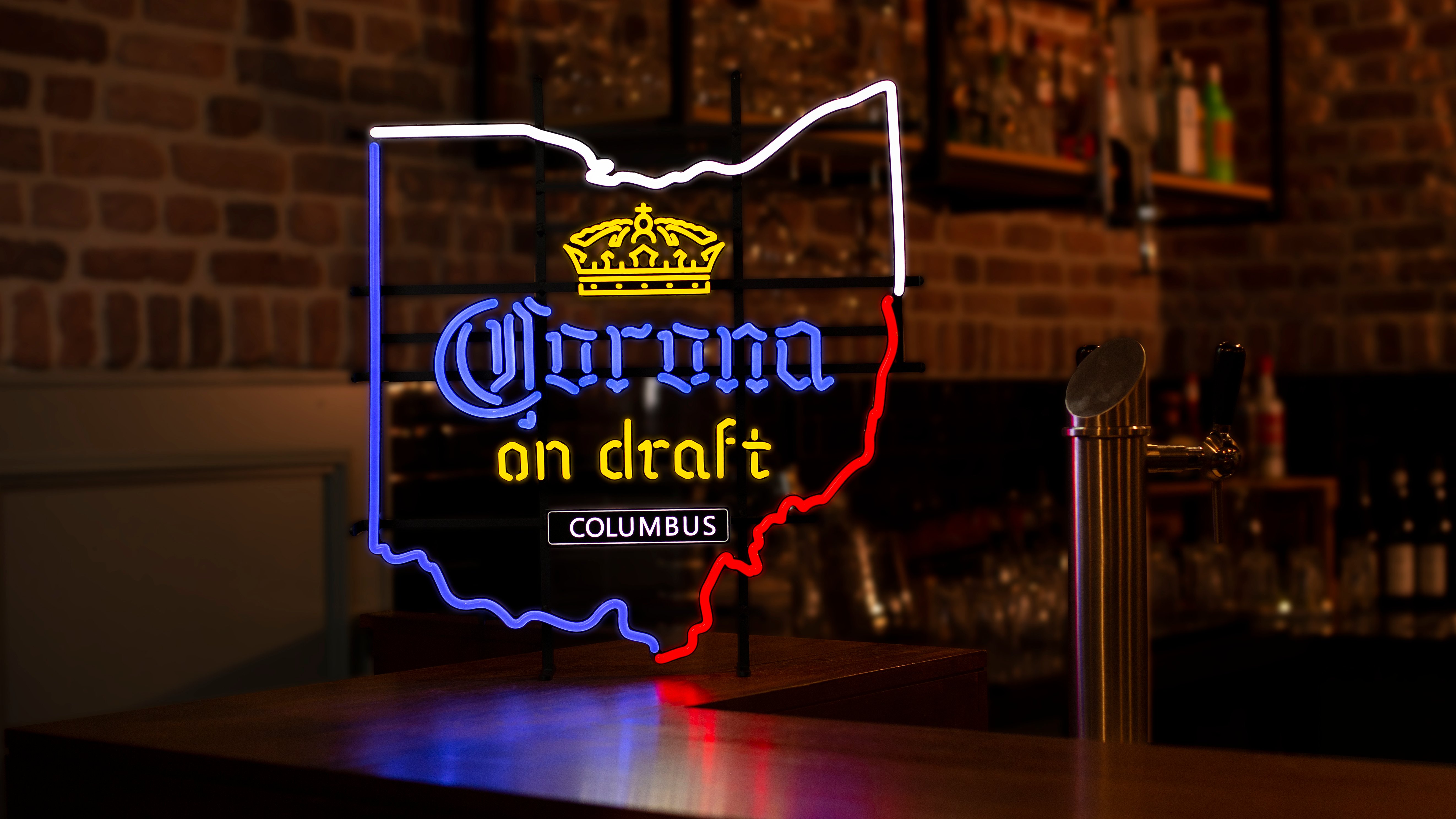 #2 Connect with customers through highly relevant moments
Connecting with consumers offline has its challenges but when accomplished it can have a direct impact on sales. Being present and bold in key moments of your target group's life also increases relevancy, creates a memorable experience forming a more vital link to your brand. Minor adjustments like adding the city they are currently in, adding experiential elements from the event, sports match or prominent scene they are attending are all techniques that show your brand is highly relevant in that very moment. The best part of this technique is that you don't have to compromise your brand identity to create a highly personalized customer experience. These elements can work perfectly together, thanks to the work of professional designers.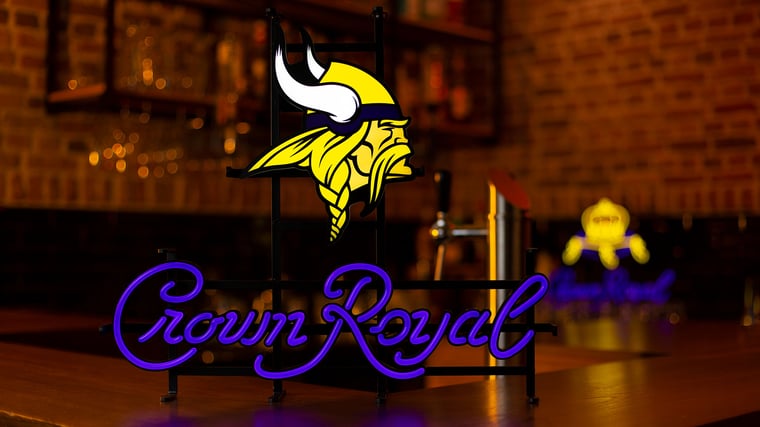 #3 Use data and digital features to easily personalize products
Jumping onto relevant news, standing up for causes that resonate with your target group are essential steps for brands to stay connected with their customers. However, reacting to these moments requires a certain speed of content creation to ensure you don't miss out. Luckily, you can now foster these moments extend your spontaneous or short-lived communication to your on-trade channels, events, or festivals with the help of digital technology. Using digital art branded products or integrating a digital tap lens to your central locations are just some examples of how you can have total freedom to adapt or change your messaging easily across multiple locations. Needless to say, having complete brand freedom within a click of a button means standing out as the most relevant brand at top locations.
What about production costs and delivery for personalized marketing items?
Personalized marketing products = a Reward On Investment
Many brands think that personalization is too complicated to execute. However, thanks to readily available technology delivering personalized products to multiple locations around the world can now be executed in a coordinated manner. We are experienced in projects where logistics are outsourced to us and where together with our global network, we can process details such as individual stock numbers or individual orders.
Personalizing LEDNeon signs, outdoor displays or in-store marketing materials will naturally have a higher cost per unit but the attention, position and interaction you receive for this extra investment bring benefits for your brand that deepen the bonds with your customers and distribution partners. Furthermore, today's offline consumers are your digital brand ambassadors thanks to the connectivity and social media coverage, so these personalized signs, when done the right way, are bound to create digital and authentic word-of-mouth for your brand online.

Talking with specialists in the field can help your brand gain the visibility and relevance needed at prominent locations. The team at Dekkers is happy to talk about what options could fit your brand plans. Get in touch with one of our experts to discuss your ideas and help develop a solution that genuinely stands out.

References
Goldsmith, Ronald & Freiden, Jon. (2004). Have it your way: Consumer attitudes toward personalized marketing. Marketing Intelligence & Planning. 22. 228-239. 10.1108/02634500410525887.