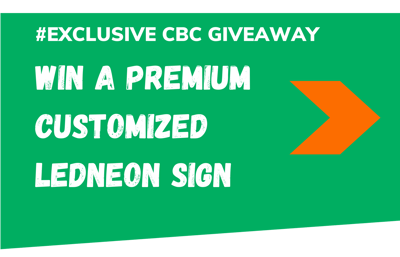 Always wanted a personalized illuminated sign made with premium quality LEDNeon©?
Enter your details, and you could be one of the lucky winners of this year's Craft Brewers Conference giveaway!
The winner(s) will receive:
1x customized LEDNeon sign

fully personalized with your name, details, or brand. Delivered to your door or pick up at the Dekkers CBC booth*.

Sign up to win today!
Enter before the closing date of 05.05.2022 at 2 pm CET.