When it comes to outdoor branding or POS marketing materials, food & beverage outlets and brands share a common goal: to attract pedestrians' attention. With fierce competition and little time, the right outdoor branding can make a big difference.
Today, modern outdoor branding materials go further than a branded stand or an umbrella with a logo. To stand out, brands need to be on top of their game to win over the competition. This means going further than only providing what is expected or practical. Our blog looks at three trends to not only be visible but at the same time build a brand outdoors. Everything to keep that competitive edge.
#1 Eco-conscious outdoor branding
One big trend that clearly affects brands, organizations and people is the deepened seriousness of sustainability. Eco-conscious branding on the one hand relates to the need for more sustainable materials and high-quality products. On the other hand, it means transforming branding and marketing (POS) materials to serve a higher goal. Lets's look at both with concrete examples.
Sustainable materials and high-quality products.
Brands today have a responsibility in making sure all contact points carry the same sustainability standards communicated publically. Outdoor branding or marketing materials are no different. Luckily, there are more long-term economic benefits to choosing sustainable products, not to mention the direct impact on brand reputation. Many products or sustainable solutions provide short-term benefits as well.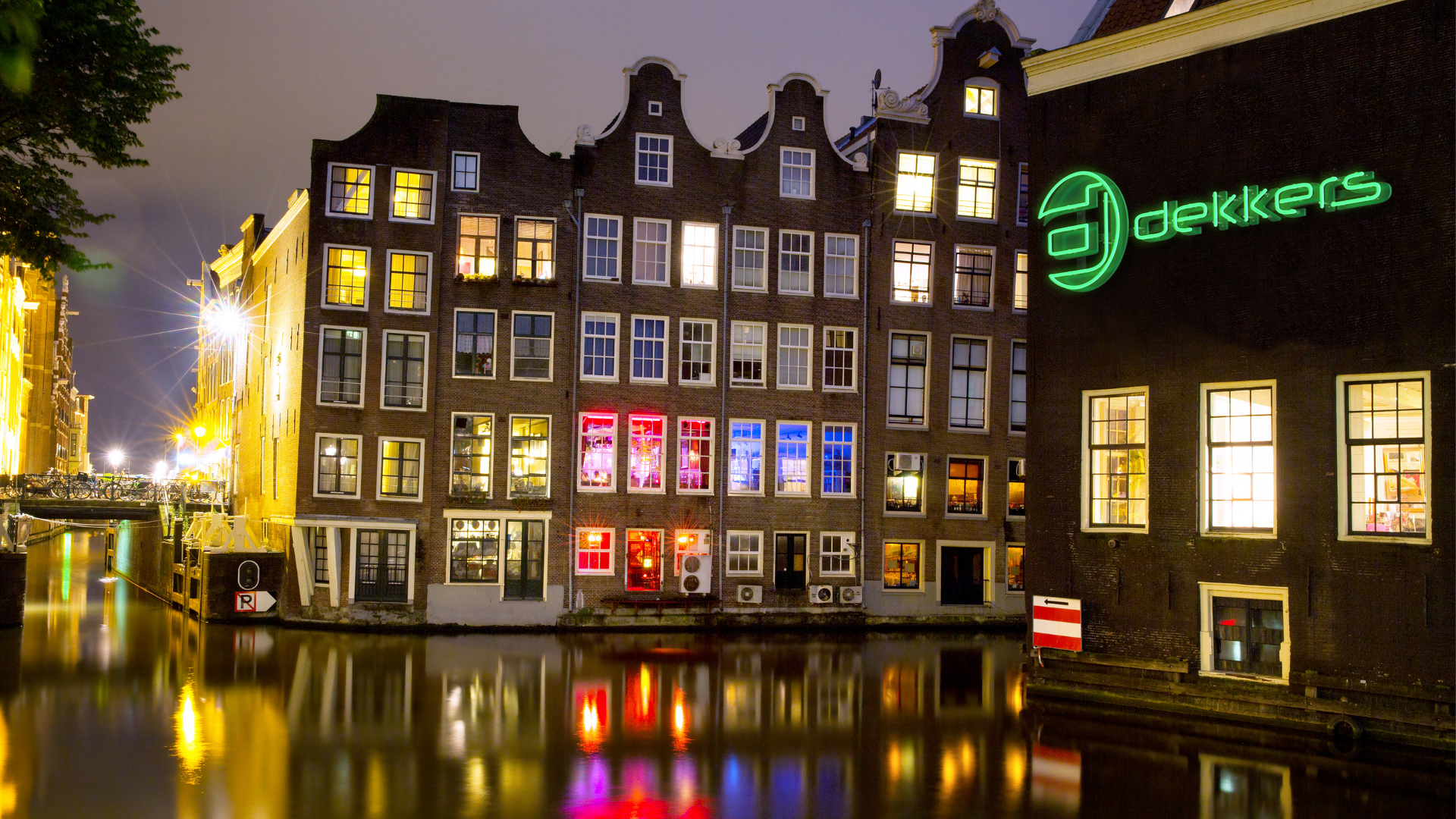 Take, for example, using LEDNeon instead of neon in signage. It's known to lower energy and maintenance while proving far more durable. Go for a nostalgic Outdoor LEDNeon signage instead of the original neon (known for its toxic materials and high energy consumption. Furthermore, choosing a supplier with a reliable sustainability rating and sustainable transportation options is another way brands can walk the talk.
Marketing and POS materials with a higher purpose.
On the other hand, eco-conscious branding goes a step further in looking at how a promotional item or branded product can actually have a more positive impact on the environment.
The wind-energy fuelled branding item: the Wind Brander+ is the latest innovation of Dekkers to hit the market this year which falls into this category. The Wind Brander + is a customizable wind turbine and generator for renewable energy. Brands can win back their initial investment within 3 to 5 years (depending on size and location) while offering customers or their own sites a source of cleaner energy. These installations can be customized with the unique brand design and thus function as a promotional item with a sustainable purpose—an unmissable item for brand builders with serious sustainability ambitions.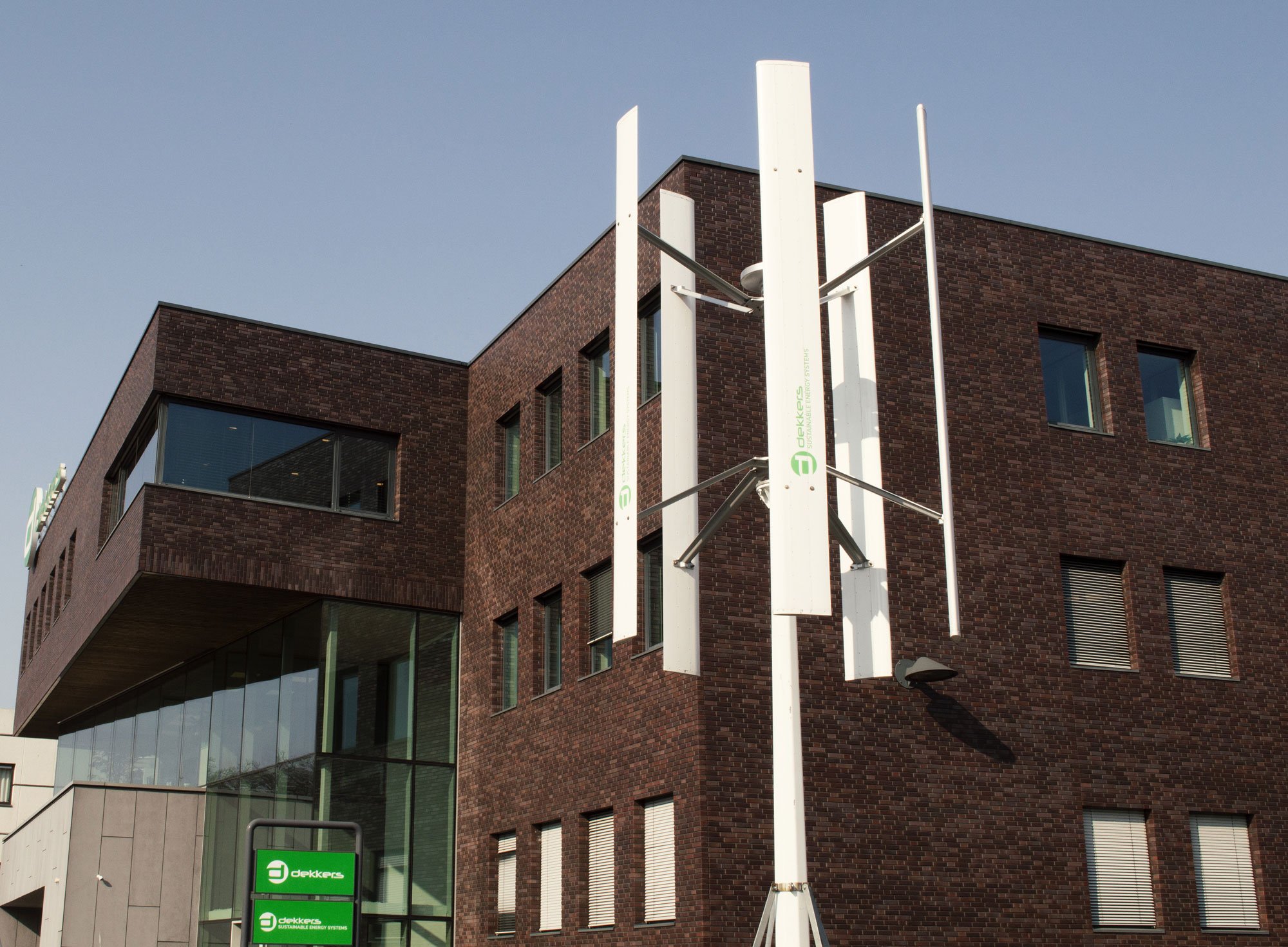 Wind-energy powered outdoor branding at Dekkers Headquarters in Eindhoven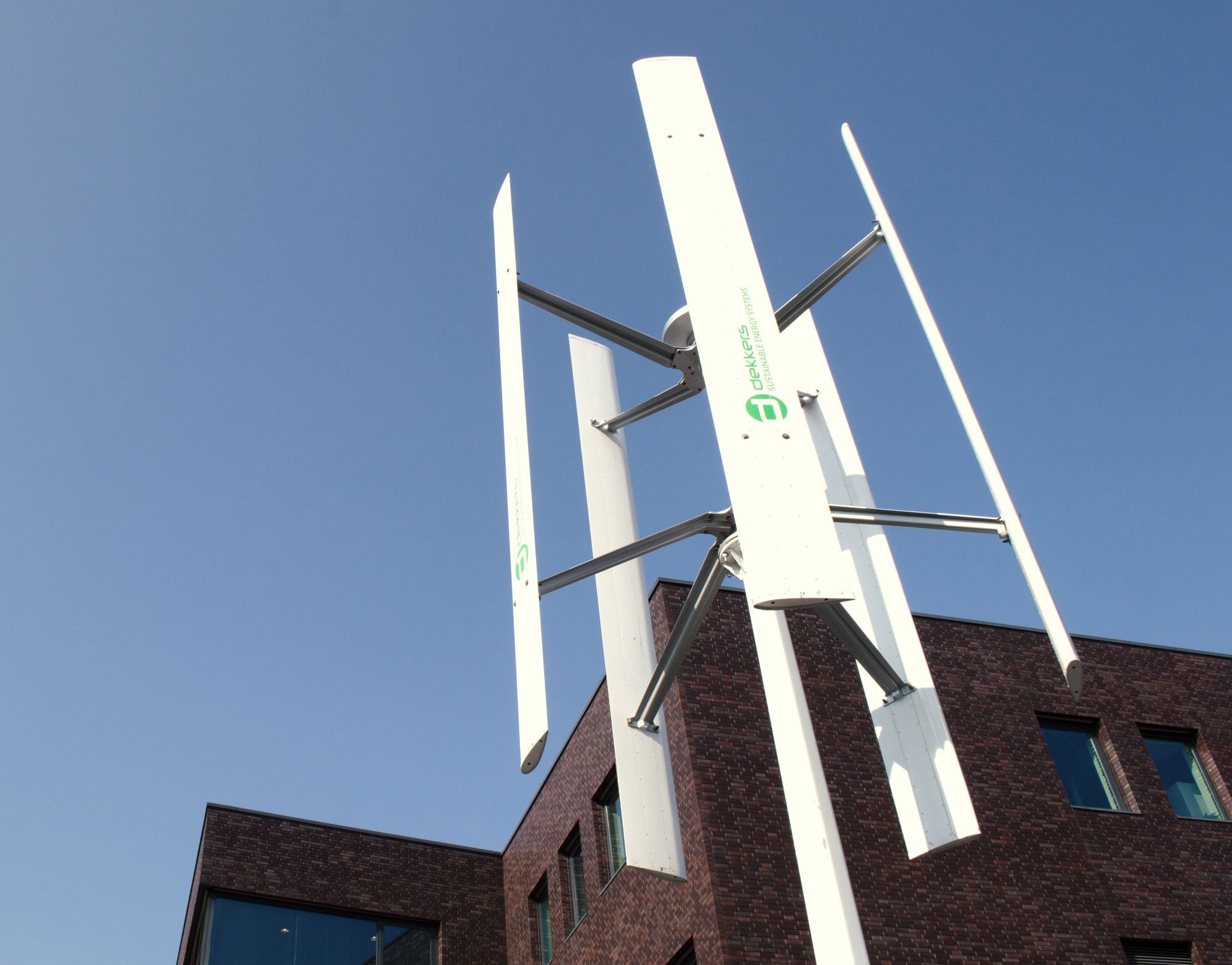 These customizable wind turbines come in various sizes, so brands can use them for different functions and offer additional services. For example, a brand that wants visibility in a festival can use a mini-branded wind turbine to charge phones. Other options include more giant branded wind turbines that can provide locations with extra energy. Imagine a beach club with your branded wind turbine providing the greener energy needed to service the day. The brands that choose this road will reap the benefits of positive feedback from customers and consumers alike.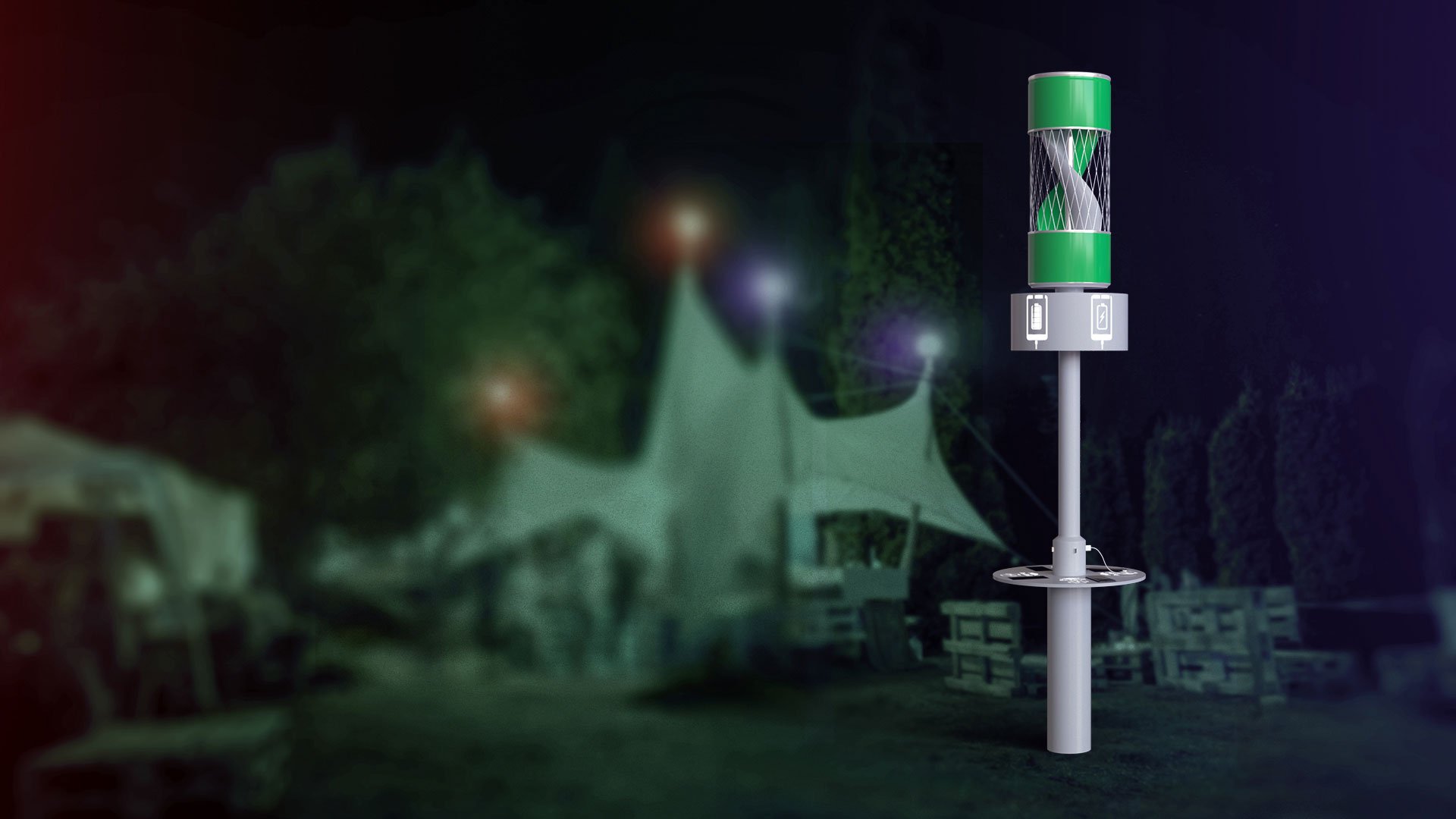 Wind-energy powered outdoor branding: concept ready for the development phase
Not only can wind be used to fuel branded materials and promotional products. The R&D team at Dekkers is finalizing a solar-powered pavement stand. On top of the expected flexible design options, the top can be adjusted with solar-powered LEDNeon brand signage. So your brand will shine on those outdoor nights and gain benefits concerning eco-thinking and energy. More updates on these new products to come in 2022!
#2 Integrating natural design elements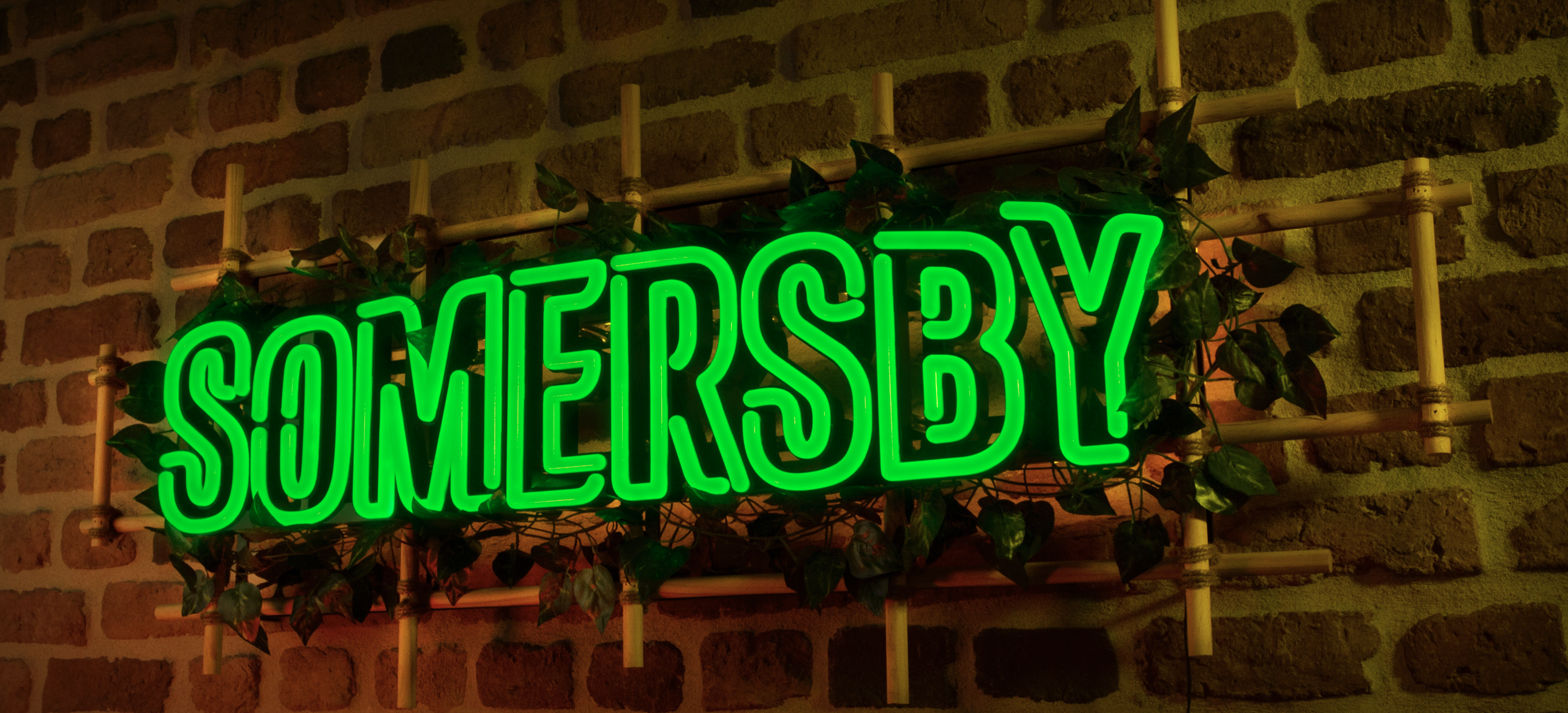 Not only has sustainable products and solutions risen in importance. The need for green environments and demand for more natural (looking) products has spread simultaneously. With this demand, branded materials and promotional items can capitalize on this trend to boost relevancy and positive associations. Depending on the brand style, different natural materials and nature-inducing ambience can create a more relaxed and green experience for consumers while serving their function as promotional items.
For example, outdoor spots with branded planters (plant boxes) immediately create a more pleasurable environment and your brand will be naturally associated with a more green experience. The option here stands to use real plants (preferred) or fake ones if maintenance could be an issue.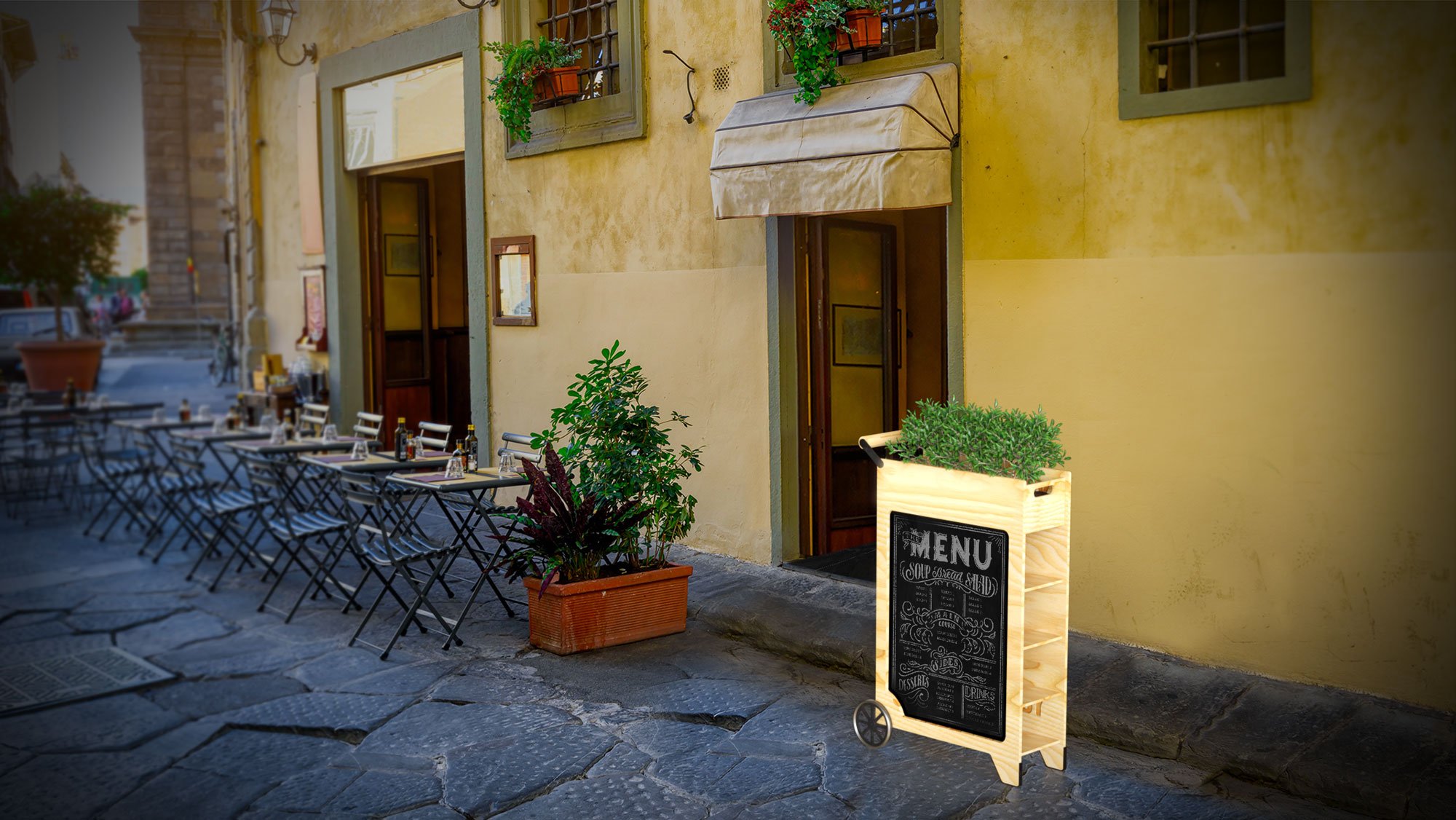 Not only plant boxes are an option to create a natural ambience. Using (certified) wood for stands and branded signs are accessible for brands who want to create a more raw effect or beach-feeling.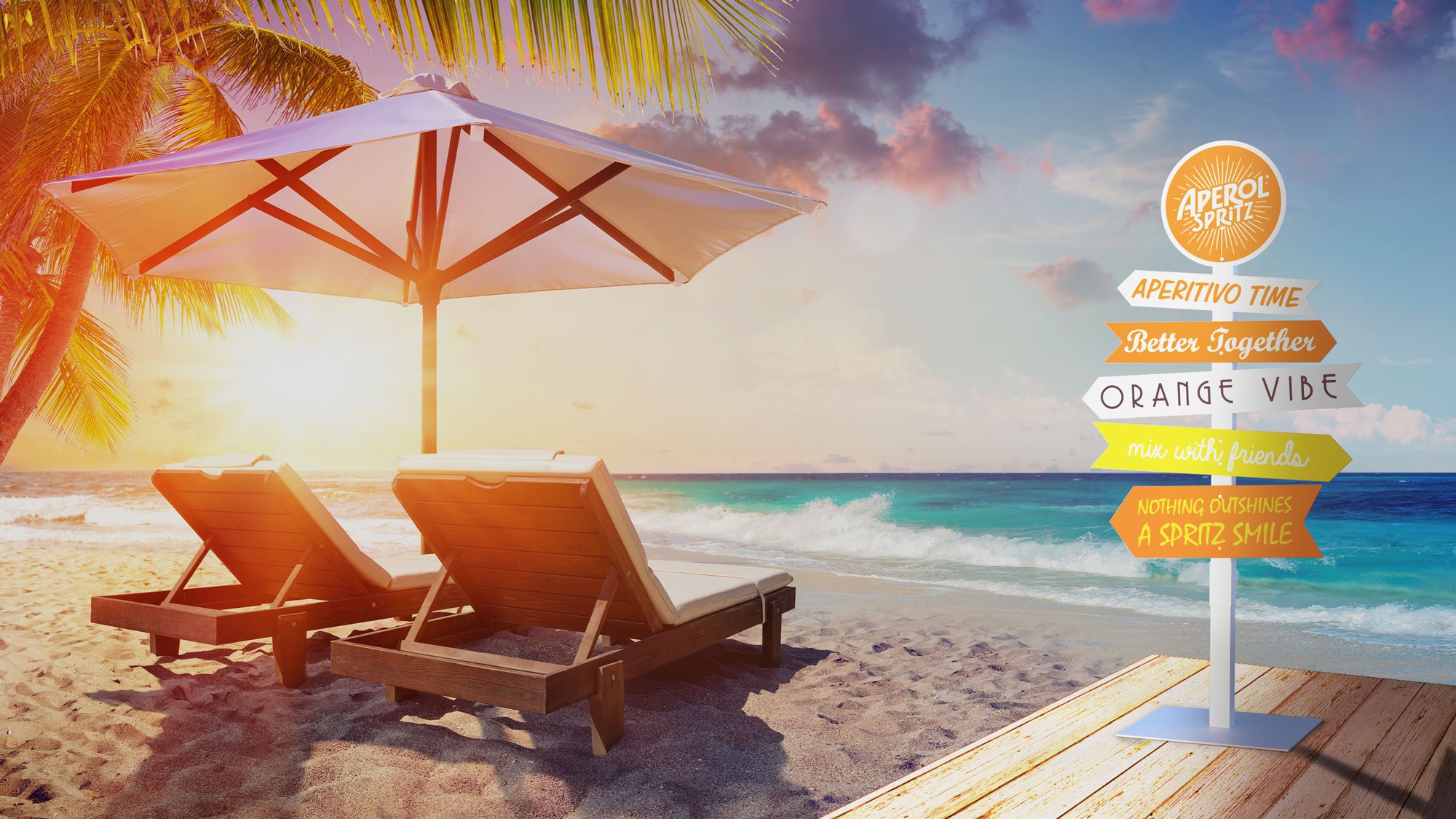 For LED or LEDNeon signs, integrating natural elements like fruit or leaves is a simple yet effective touch to create a refreshing feeling for beverages. This refreshing perception goes a long way for consumers, especially on those hot summer nights.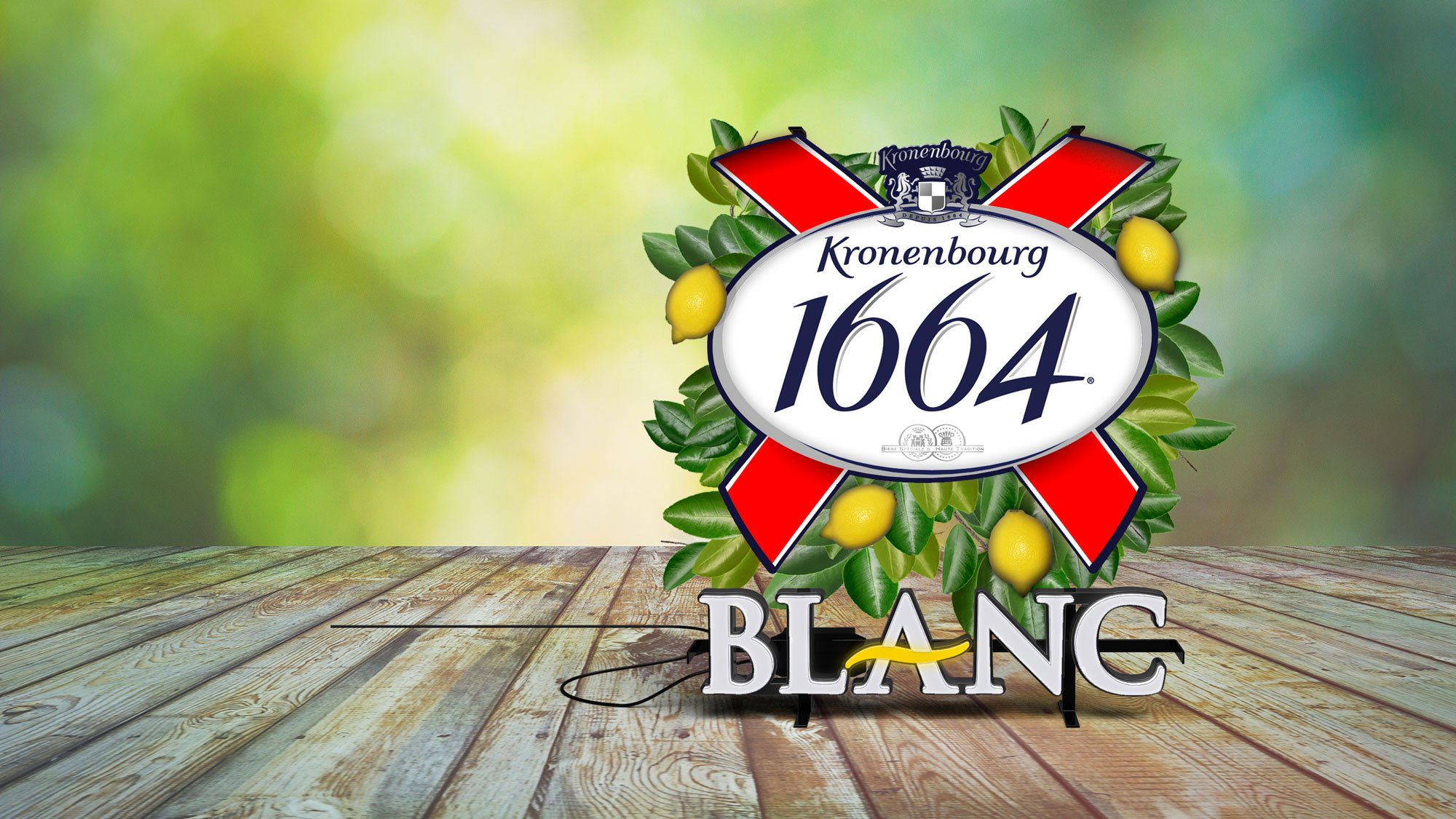 #3 Branding in service of the customer's experience - multifunctional items
Being in real service of the customer is a global trend for 2022 (check out the Trend report 2022 for more information). In short, it means finding ways to make the consumer's lives easier and their experience more enjoyable. This trend also extends to branding and promotional items. Finding ways to create branded products that are functional and helpful for the consumer's life will inevitably put brands in a positive light. Brands can build on being perceived as helping the consumer and genuinely thinking about their needs.
Concept - QR code branded displays: making outdoor experiences easier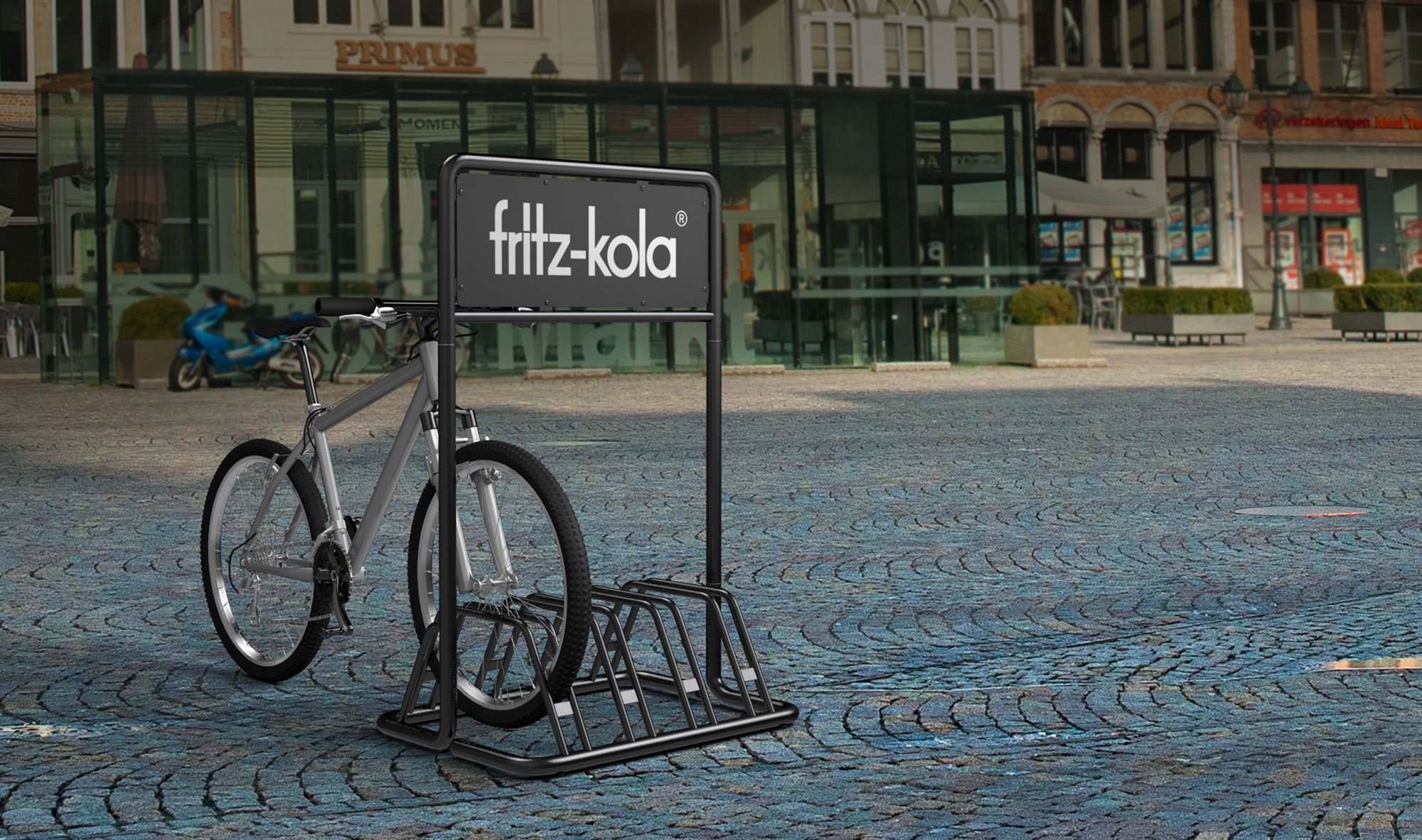 Branded outdoor bike racks: functional and associated with consumer's lifestyle
Closing: benefits of a high-quality strategy
If you follow a high-quality strategy, your promotional materials need to mirror these values. Next to being a more efficient and sustainable approach to production, consumers' value for high-quality products has increased. Consumers are also more knowledgeable as they are exposed to many low-quality products, materials, and experiences. They are warier about what is real quality and what is not.
Not to mention, outdoor branding materials and promotional products are even more sensitive to weather conditions (wear-and-tear). So imagine the perception of your brand when a consumer encounters it in a faded, rusty or broken condition.
Using low-quality solutions at any touchpoint or for any branded product could mean a devaluation of the perception of your brand. Today, it is not worth it looking at environmental impact, logistics costs (related to the global supply chain crisis), and the consumers' perception of low-quality risk.