Illuminated signage is a classic and powerful brand asset for indoor and outdoor visibility. But as every product, it inevitably releases (carbon) emissions during its lifecycle and usually requires raw materials to make it. In addition, illuminated signs consume energy over their lifetime; be it used by a business owner or a private user.
With these characteristics, it is no surprise that there was a growing demand to make illuminated signage more sustainable while keeping their brand building impact.
These were the driving forces behind previous more sustainable versions of the LEDNeon© brand signage series. Today, the introduction of the 3rd Generation LEDNeon© in the sustainable signs series is an unparalleled version of effective illuminated signage for maximizing band visibility while minimizing environmental impact. Find out how below.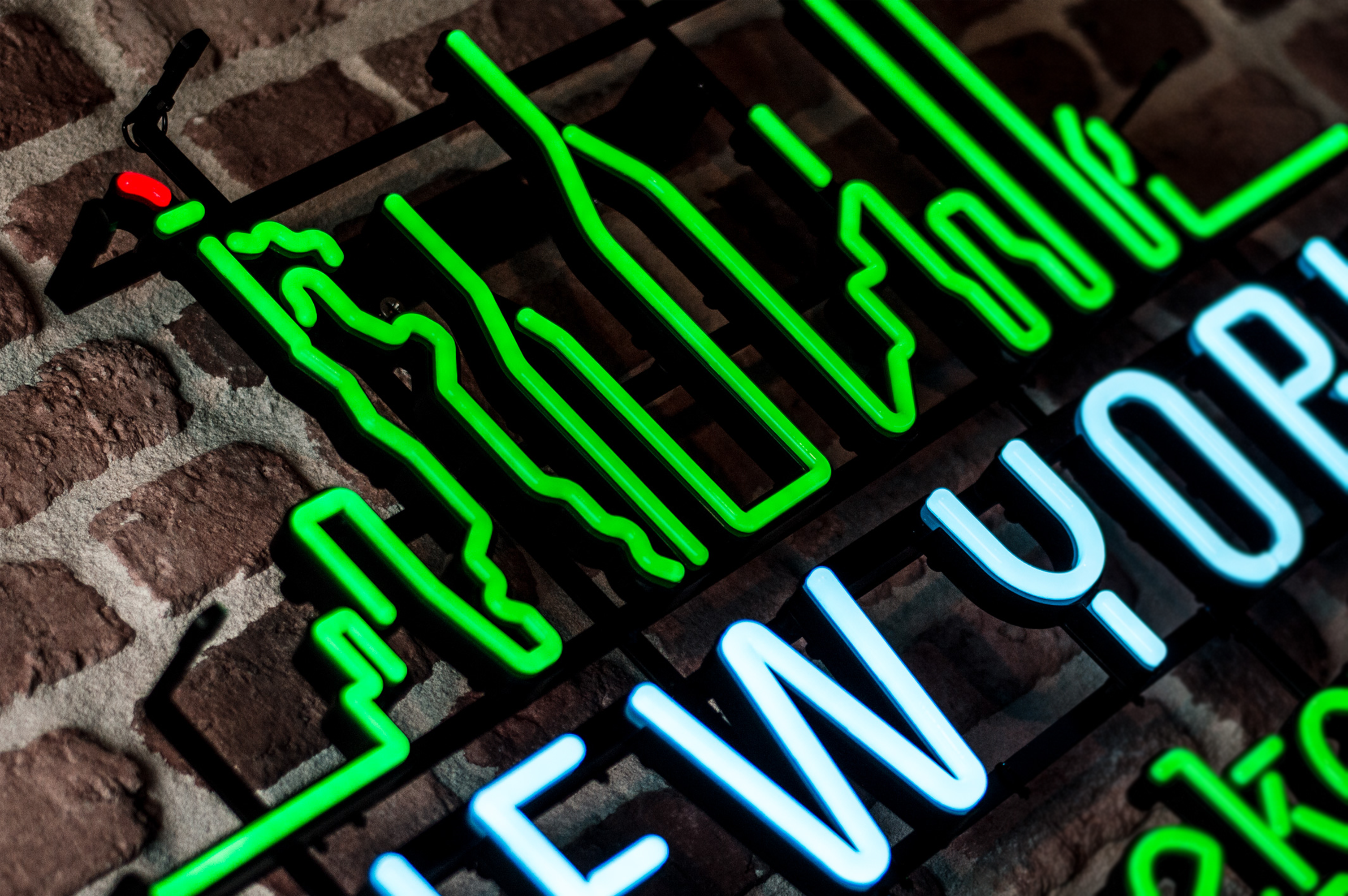 LEDNeon© is LED technology developed by Dekkers to help brands move away from toxic materials found in traditional neon and reduce energy consumption while keeping the same timeless, nostalgic brand effect of neon signage. Thanks to LED technology, the appealing characteristics of neon could be combined with exciting new benefits such as more design freedom and cost savings.
Read more about the difference between LED vs Neon here.
Sustainable design approach when developing signs
Dekkers commits to reducing emissions and designing products from a circularity and a sustainable design mindset. This way, we can continuously optimize and improve outcomes to maximize clients' visibility and minimize the negative environmental impact.
The 3rd Generation LEDNeon© offers new benefits in line with sustainable innovation and a brands' growing responsibility to reduce emissions and the adverse environmental impacts of their value chain.
1. Product circularity through modular design
The 3rd Generation LEDNeon© is made with a modular design system for easy assembly and disassembly. As a result, the components can also be repaired, recycled or reused as no pieces are glued or fixed together. The technique to keep them together is done by a laser (ultrasonic welding).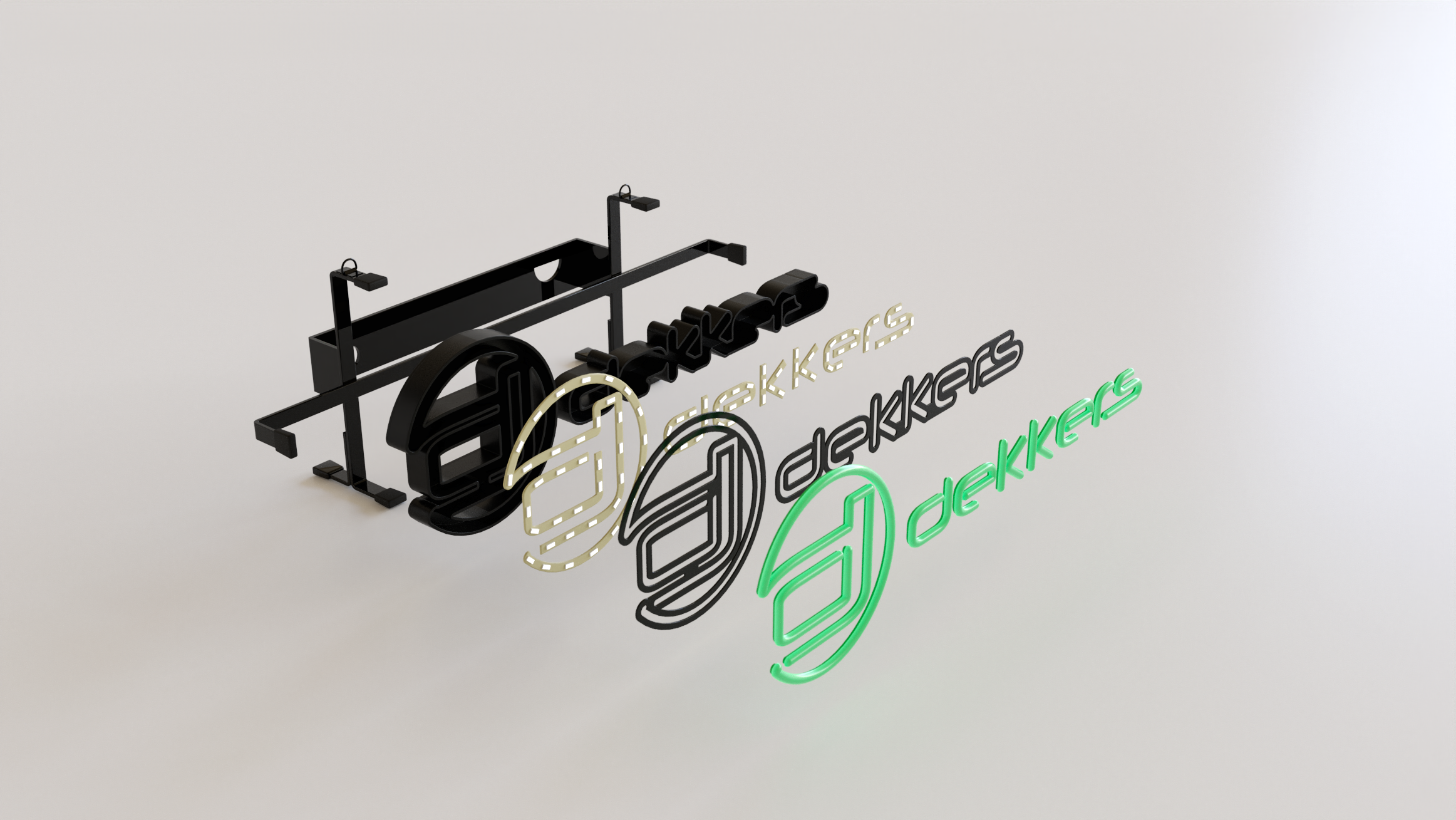 The ability to quickly assemble and dissemble parts has many benefits for brand builders and the environment. Some of these being: more compact and lower transportation volume, lower cargo costs, more accessible recycling options and faster production times. You can find the overview of these benefits in the latest blog: What is Modular Design and Why You Should Care.
2. Sustainable packaging solutions: lower transportation emissions & costs
The 3rd Generation LEDNeon© is made with a reduced frame depth, reducing the space needed to transport. In addition, with the previously mentioned modular design approach, you can take advantage of more compact packaging, which lowers transport volume further and, in return, reduces emissions and costs.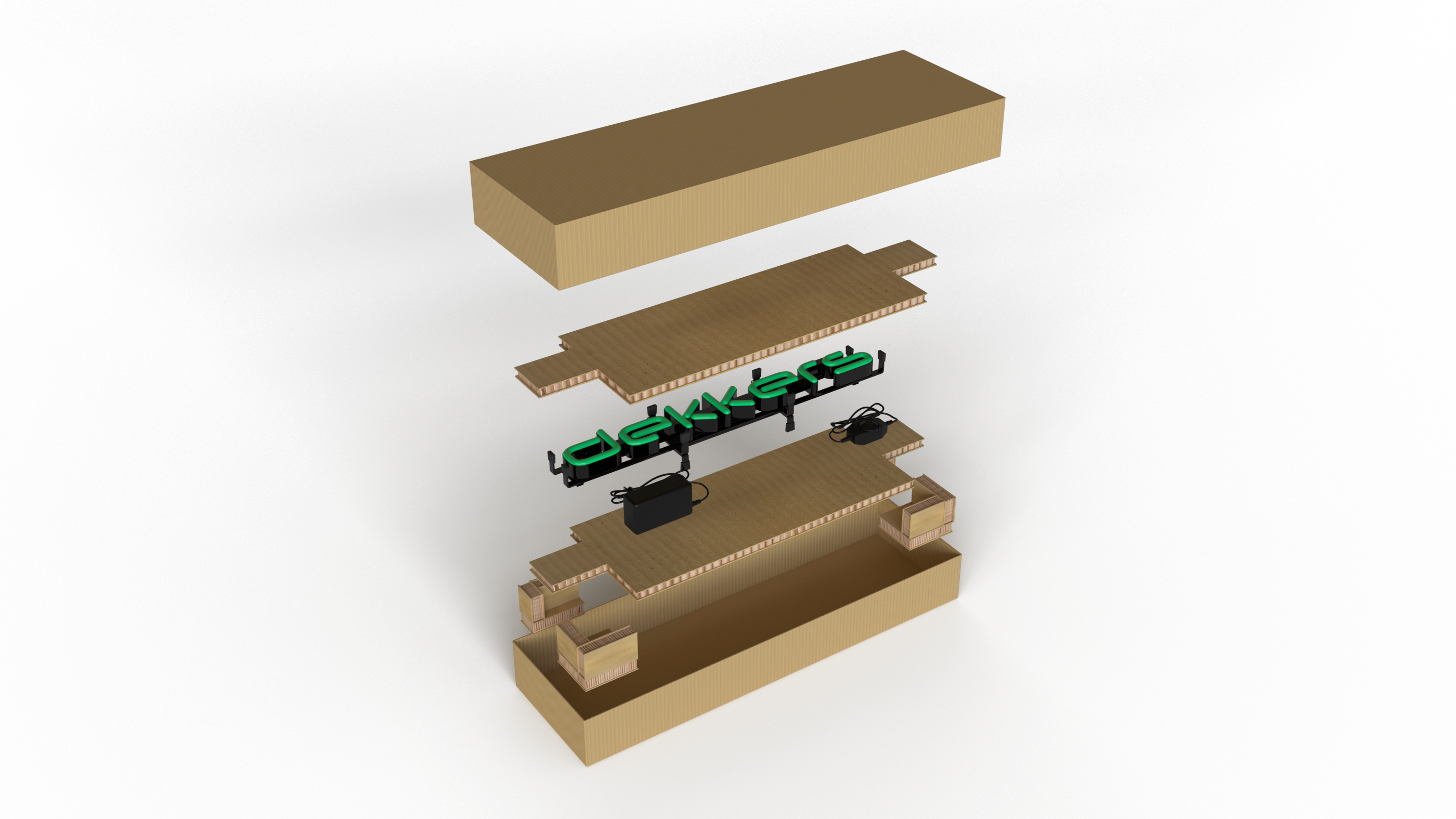 Cardboard folding technique of Dekkers packaging.
Furthermore, the product is packed in the sustainable & innovative cardboard packaging solution by Dekkers. This more sustainable packaging solution is better for the environment, is plastic-free and is solid, firm, and shock absorbent to protect your valuable marketing products or brand signage.
3. Lower energy consumption & costs
Although lowering emissions of production and transportation of a LEDNeon© sign is a key priority, we also cannot ignore the energy used by customers and consumers of the actual products.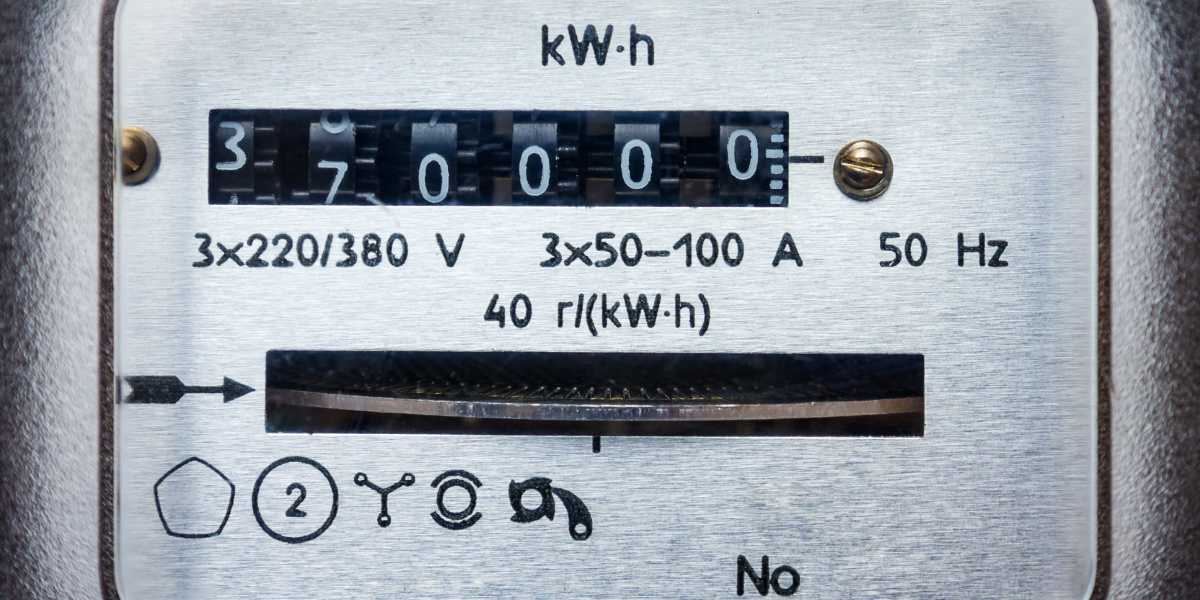 A sign is often used at busy and crowded spots resulting in an (almost) always 'ON' state to meet brand visibility needs. This would result in high energy consumption and costs during its lifetime. That's why special attention is given to lowering the energy consumption of lifetime usage of each generation of LEDNeon©, with the newest edition consuming the least energy.
Recent research from a ClimatePartner analysis compares one of the 1st Generation LEDNeon© signs to the 3rd Generation variant, resulting in reduced annual consumption of -42% in KwH and costs. This means a batch of 5000 LEDNeons distributed to different outlets could add up to $86.550 in yearly savings on energy consumption (depending on market price and usage).
Want to know more about the 3rd generation LEDNeon? Get in touch with our team.