The cannabis industry's booming sales have seen numerous brands rush into the cannabis market to get a piece of the pie. The ongoing legalization of both recreational and medical use means that millions of consumers will be visiting a dispensary for the first time in the next couple of years.
Most of these people, however, are still unfamiliar with cannabis products―something overlooked by many brands. How can you, as a brand, turn these new entrants into well-informed brand loyalists and further boost your sales?
This blog explains why you should prioritize the education of new potential cannabis customers and how cannabis brands with an educational marketing strategy will be the ones to dominate the industry.
Look beyond quality alone to add distinctive power
All cannabis brands claim to offer the best quality products. This is obviously a good proposition, but it lacks distinctive power and leaves consumers in the dark about which product to choose. As a result, they often end up buying whatever they come across first.
Here are 3 ways to educate these unknowing consumers and make your brand stand out from the competition: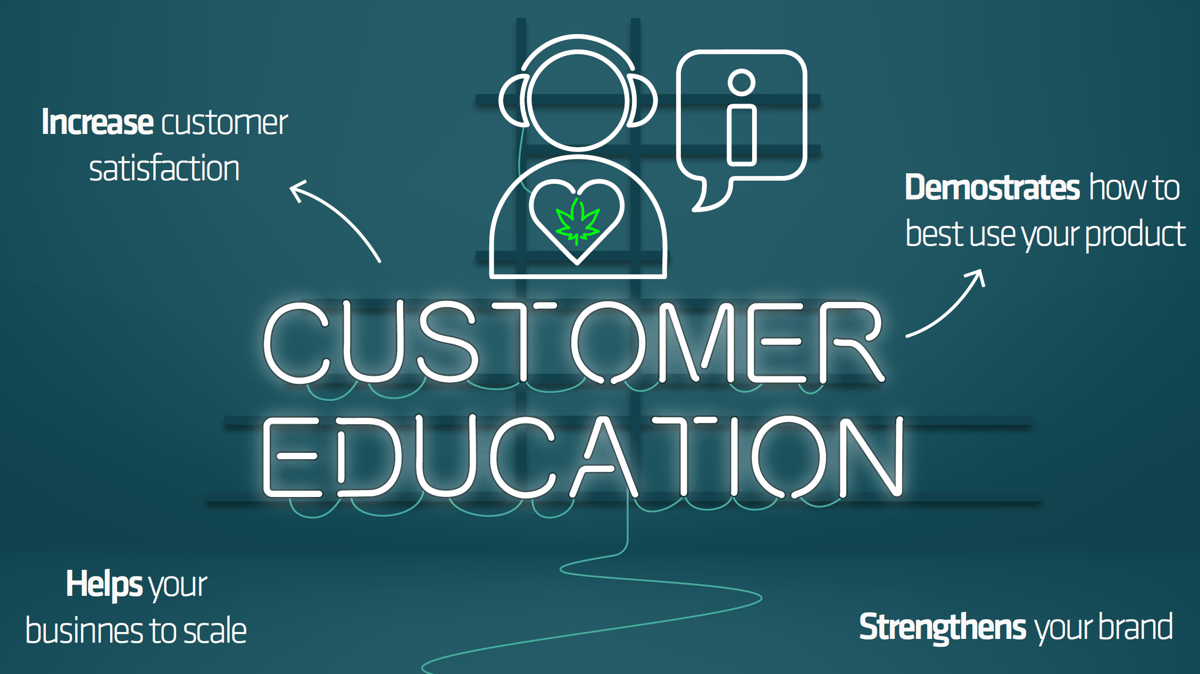 1. Add educational value to your branding products



The wide selection of available cannabis products can be overwhelming, especially to those stepping into a dispensary for the first time. High-quality in-store marketing items help you create brand awareness: premium materials such as touch screens, menu cards and informative signs allow consumers to discover their preferences and learn about the many options available. Add extra value to your marketing materials with educational content on:
The possible effects of marijuana
The various reasons for consumption (e.g. stress relief or medical support)
Product innovations and instructions for consumption
This not only enhances your brand's status as a trusted authority but also helps to reduce the stigma still attached to the industry. A win-win!
Looking for more tips and tricks to help consumers make a well-considered choice? Our whitepaper 'The cannabis market at full blast' provides innovative and hands-on marketing examples: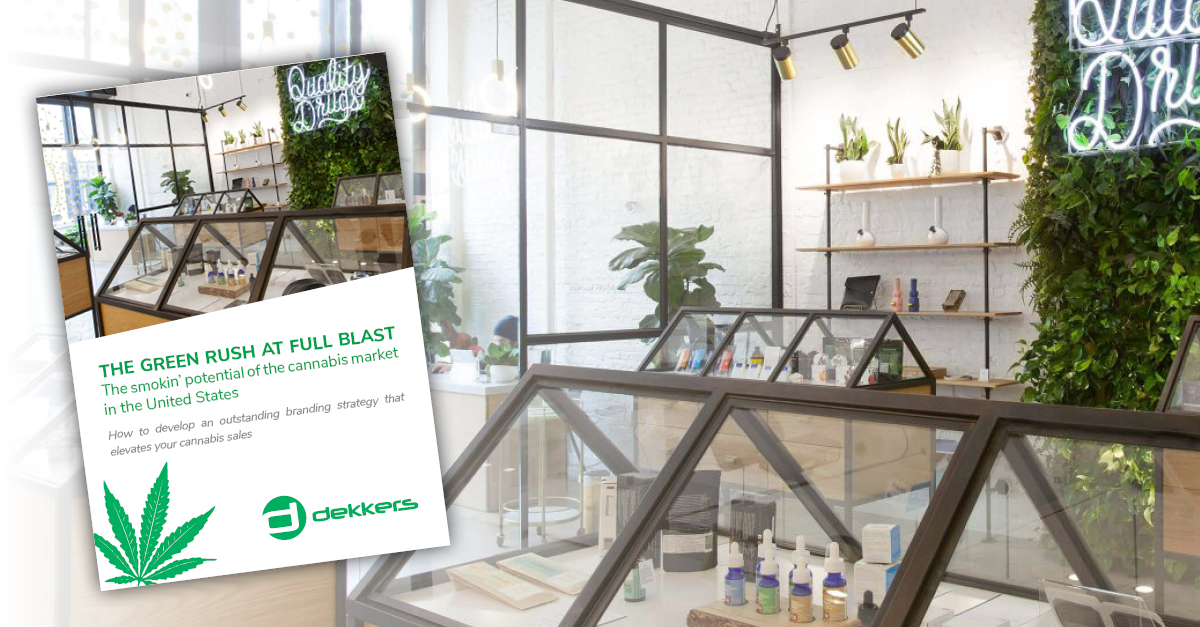 2. Turn the budtender into your brand ambassador
The budtender plays an essential role when it comes to familiarizing new consumers with cannabis products. He or she must be able to provide well-founded advice and recommendations based on the needs and wishes of buyers. Turn budtenders into your brand ambassadors by using training and merchandise to create awareness. This way, they will recommend your product more often, which will ultimately increase your brand's visibility and improve your on-premise sales.
Check out our cannabis whitepaper to get more practical advice on how to educate both consumers and budtenders using high-quality marketing materials that enhance in-store visibility.
3. Use premium and sustainable branding to connect with consumers
Setting up a marketing plan that uses groundbreaking materials to build brand attachment is easier said than done. Team up with a partner who truly knows the market and its opportunities and who will help you take those important next steps towards establishing your brand as a thought leader.
With three decades of experience, Dekkers is your strategic branding partner of choice. Together with you, we will devise a premium, innovative and sustainable marketing strategy that will boost your sales figures and help you take the lead in this highly competitive market. Talk to one of our experts to discuss your ideas!