As much fun as it may be, dedicating sufficient time and effort to managing healthy stakeholder relationships isn't easy. As a trade marketeer, it takes a well-developed sixth sense to know when it's time for a chat, especially with external stakeholders. On top of that, your busy agenda may not always allow time for these valuable encounters. Working with a specialized partner throughout the branding process can take the pressure off your agenda. And a successful collaboration with this partner is fertile ground for building strategic partnerships.
Our practical guide shows the ideal stages of a branding process and demonstrates how they can help you build strong strategic relationships. In this blog, we will explore the benefits of working with a specialized partner who is able to manage the full project from start to finish. We will also highlight 3 reasons why a strategic alliance can help both your budget, your planning, and your personal well-being.


The ideal circumstances for a strategic trade marketing partnership
Strategic partnerships aren't born overnight and require a strong commitment from both sides. Mutual understanding, trust, and transparent communication are the foundation on which your relationship is built. And by selecting a supplier who can take care of all stages of the branding process—from ideation to distribution—you've brought together all the necessary ingredients of a fruitful long-term alliance! Let's look at why.

I. Working with a specialist means a more successful
branding process
Having one strategic partner will help you manage the branding process in a much more streamlined fashion. There is only one party to consult, which will lead to considerably fewer miscommunications and prevent extended lead times. With your partner's phone number under speed dial, you'll be able to deal with any issues as soon as they emerge. This won't just bring you some well-deserved peace of mind, but it will also help you successfully align your internal stakeholders and provide regular updates on your progress.
I
I. Strategic partners proactively share new ideas
Knowing your brand, your trade marketing budget, and your planning allows your strategic partner to tune in at the right time and proactively suggest new concepts. They will be able to quickly come up with tailored marketing materials. The more transparent you are about your budget, the more likely your partner is to suggest mind-blowing innovative designs that would never have occurred to you or your superiors!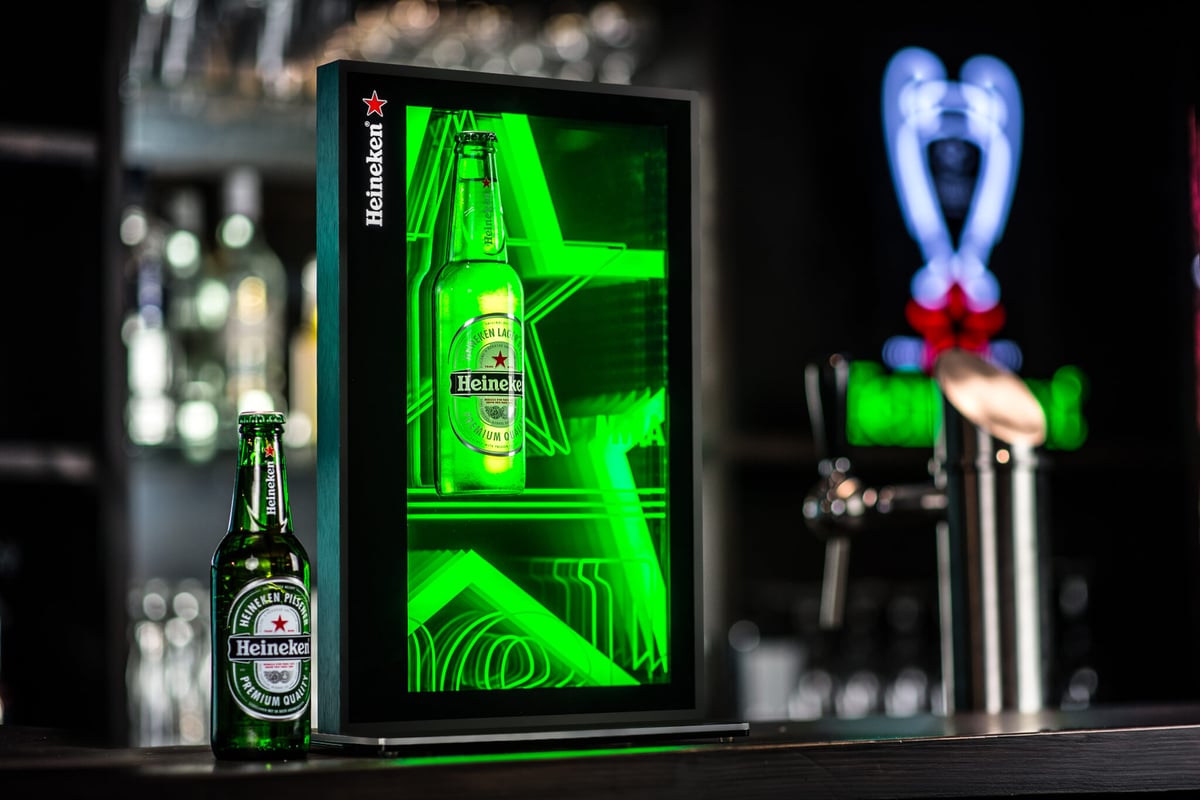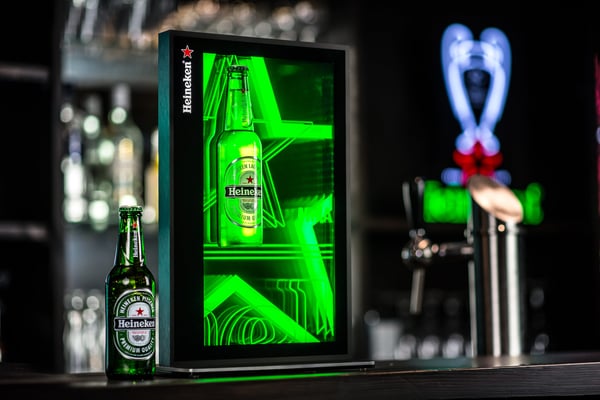 I
I
I.
A strategic partnership as a solid foundation for f
uture projects
It also works the other way around: positive experiences with a partner may lead you to involve them in other marketing processes within your portfolio. Knowing your partner's product price, their standards regarding quality, ethics and sustainability, and their lead times will speed up the supplier selection procedure for other projects. In short, strategic partnerships benefit both your marketing plan, the allocation of your trade marketing budget, and efficient stakeholder management!
A strong strategic partnership leads to the best results
Having a strong, long-lasting collaboration with your supplier is worth millions. As a specialized and experienced branding partner, Dekkers International always aims to develop strong alliances with its customers. Together with you, we create the most impactful branding items and build a groundbreaking brand presence that stands out from the competition.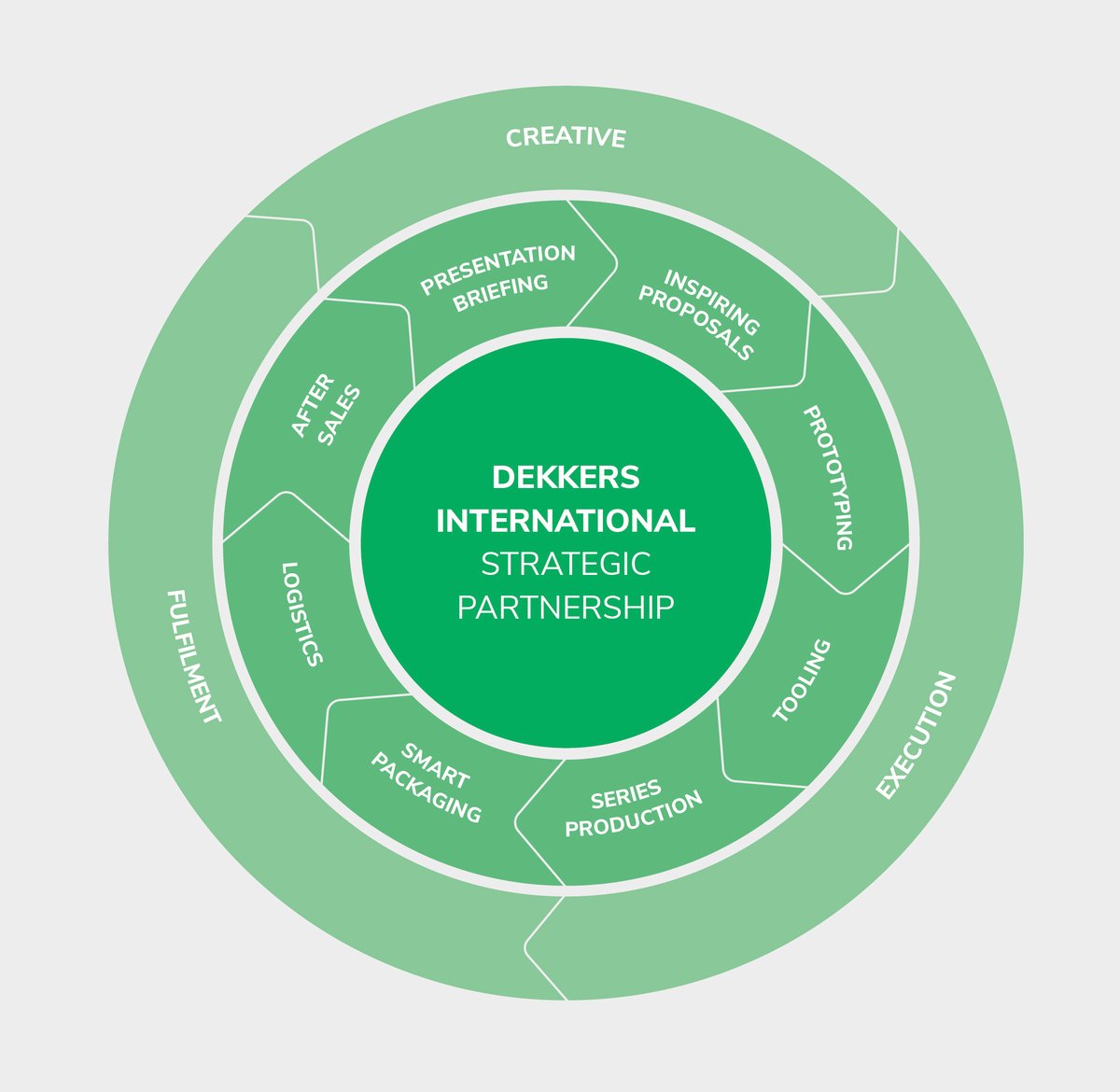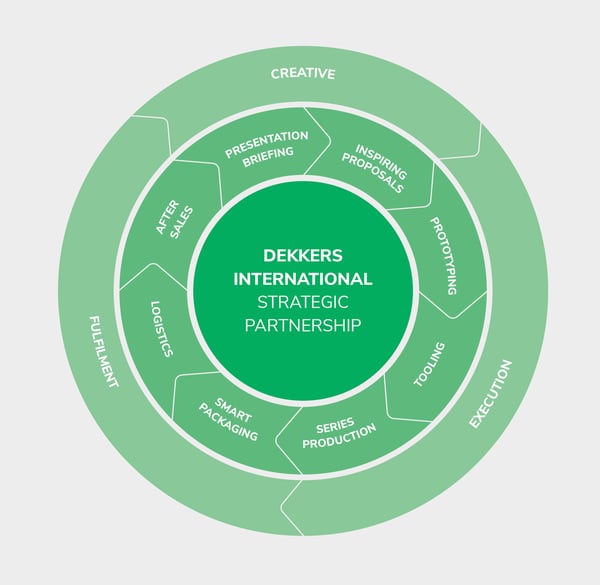 Dekkers International can help you throughout every stage of your branding project
Our experts can take care of every stage of your item development process. Curious to find out how we can help you take your branding project to the next level? Our practical guide, based on our previous experiences with top brands, includes detailed insights into all the stages of your process and how we can help you with them, as well as valuable tips and tricks on:
How a thorough internal assessment is the best preparation for a successful product brief

How requesting a prototype can ensure high-quality products and save you thousands of dollars

How to minimize your Total Cost of Ownership by making smart packaging and distribution choices

... And much more!
The Heineken® Company, the world's most international brewer, aims to continuously innovate their branding solutions with groundbreaking Trade Marketing items. Curious to know how Heineken®'s long-lasting collaboration with Dekkers International enables them to successfully realize this objective? Read it all in our case study: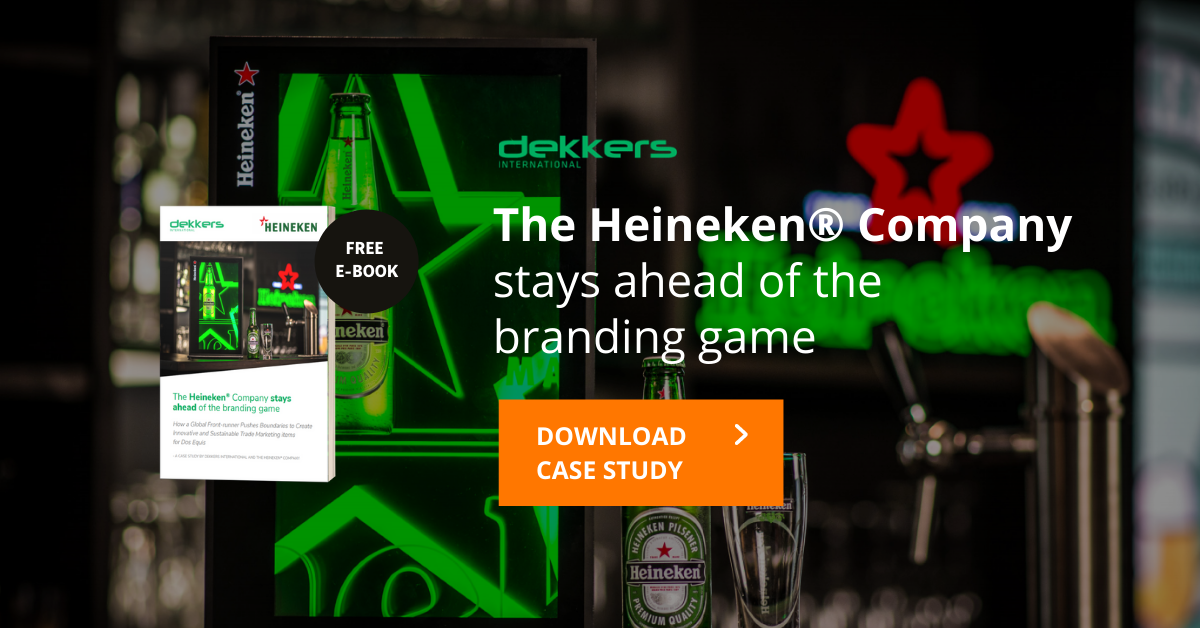 Never want to miss another blog update? Follow us on LinkedIn!