Every year, you and your team sit down to allocate the available budget to brands, categories, and—at times—even industries. Once that's done, it's up to you to maintain a solid grip on "your piece of the cake" for the remainder of the time.
Making sure you don't exceed or fall way below the budget by the time Q4 hits is easier said than done, as there are internal stakeholders, design agencies, manufacturers, and other partners to keep track of. Luckily, there are a few things you can do to gain full transparency and, as a result, have year-round control over your trade marketing budget.
1. Know your partners' lead times by heart
Budget allocation—and planning accordingly—is a full-time balancing act. It may sound like a no-brainer, but the key to successful trade marketing budget allocation is a clear annual marketing schedule. This starts by being fully aware of the average lead times for each milestone in the production process, from the design stage to batch production. This is a crucial step, and even more so when you're working with multiple partners. Production and logistics may be the final links in the chain, but they're often overlooked when it comes to scheduling. By plotting each important milestone on your timeline, you'll turn your calendar into an indispensable tool that will help you communicate clearly and transparently with internal and external stakeholders.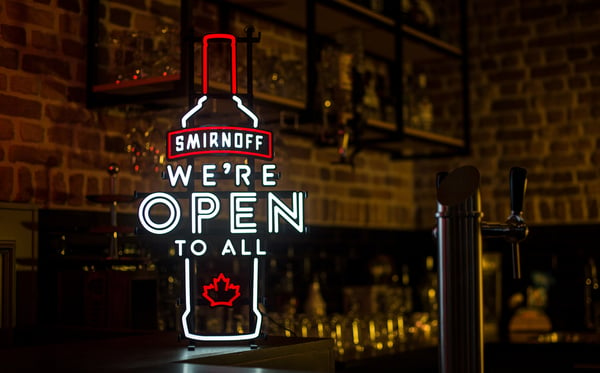 2. Plan ahead on 90% of your activities
Take a good hard look at last year's numbers. Were there any events that you were perfectly aware of beforehand, but that still somehow managed to hijack your budget along the way? Matching all activities to a budget beforehand is crucial—and don't forget to include any upcoming changes to your brand identity! A small setback or two is unavoidable, so make sure to put 10% of your budget aside for those unforeseen costs. This will help you stay focused on the bigger picture instead of running around, putting out fires all over the place.
3. Partner up with specialists rather than generalists
If you want to be sure you're spending your allocated budget on the actual product rather than on intermediaries, try finding a specialized supplier with extensive product and design knowledge. This partner will add value in the early ideation and design stage by taking the feasibility of the product into account and, as a result, providing much more accurate quotations. Working with fewer partners will give you that much-needed peace of mind by freeing up your monthly schedule, while saving you tens of thousands of dollars a year at the same time—money you'd probably rather spend on much more exciting trade marketing items!

4. Go for high-quality products to lower your Total Cost of Ownership (TCO)
When you buy high-quality marketing products, you can't go wrong. These products have a longer life cycle, are usually more sustainable, and retain their value over time. They may be slightly more costly, but let's be frank: a high-quality LEDNeon© sign on your wall will last a lot longer than a cardboard display—not to mention that the quality of your marketing products will affect how consumers perceive your brand. In short: the longer a product retains its value, the lower the TCO, the more it is seen as a premium product, and, of course, the less budget you'll need to allocate for product repairs and replacements.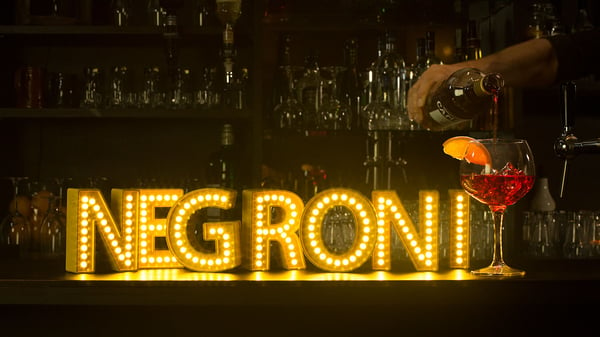 5. Last, but certainly not least: Develop and maintain strategic partnerships
By building strong, long-lasting relationships with your partners, you'll facilitate open, efficient, and proactive communication. A strategic partner who is familiar with your trade marketing budget and planning can tune in at the right time and proactively suggest new concepts. Their understanding of your brand will help them quickly come up with tailored marketing solutions. The more transparent you are about your budget, the more likely your partner will be to not overstep the mark and come up with budget-exceeding designs.

It works the other way around, too: previous positive experiences with your partner may lead you to involve them in the marketing processes of other brands within your portfolio. The fact that you know your partner's quality and their products' prices, the sustainability standards they uphold, and the time needed for the entire production process make it easier for you to pick a supplier for other products. In short, strategic partnerships benefit both your marketing planning and the allocation of your trade marketing budget.
Take advantage of the in-house knowledge of a specialized partner
Dekkers International is a specialized branding partner. We value personal connection and invest in developing strong relationships with our customers. With over twenty years of experience, our experts will take care of every stage of your process, always keeping your trade marketing budget and objectives in mind.

More tips on how to successfully your budget throughout your project? By following the 9 stages of the branding process outlined in our practical guide, you're sure to stay in control from start to finish - while realizing the highest possible ROI.