With the recent shifts in consumer behavior and global developments, retail displays are still unmissable extensions of the brand story and visual merchandising strategy. However, in 2022, three key approaches have grown in relevance. On the one hand, it's about immersing shoppers in exceptional brand experiences and on the other hand, it's about translating quality or sustainability brand goals to retail presence.
The value of being part of the outdoor shopping experiences of the consumer can be less frequent but even more rewarding. Read on to find out the key retail display ideas we collected for 2022.
1. Creating experiential installations
In the 2022 Trade Marketing Trend Report we recently posted we discussed how engaging consumer interactions with brands remain leading in creating exceptional experiences. To elevate these physical interaction moments to memorable experiences, sensory- and experiential marketing has jumped to the top of the list on many brand builders' plans in 2022.
Average product displays or mediocre installations are too often not worth the investment in today's fierce competition for attention. Especially relevant in this nearly post-COVID era where outdoor moments have decreased, but their value for the shopper is exponentially higher.
To create more immersive shopping experiences, sensory elements of touch, smell and taste have proven to be effective when designing retail displays. However today, the sensory component of sound has also grown in popularity bringing product-related sounds (like a beer popping or the sound of sizzling hot and crunchy) to the stage.
Furthermore, thanks to the abundance of creative digital retail display solutions that fuel interaction, trial or education, brands can create interactive experiences like never before. Building onto this omnichannel approach, if you are a brand with an advanced online presence, then integrating personalization tactics into retail displays is (and will stay) an unmissable component for your in-store experience in 2022.
2. Going for premium quality displays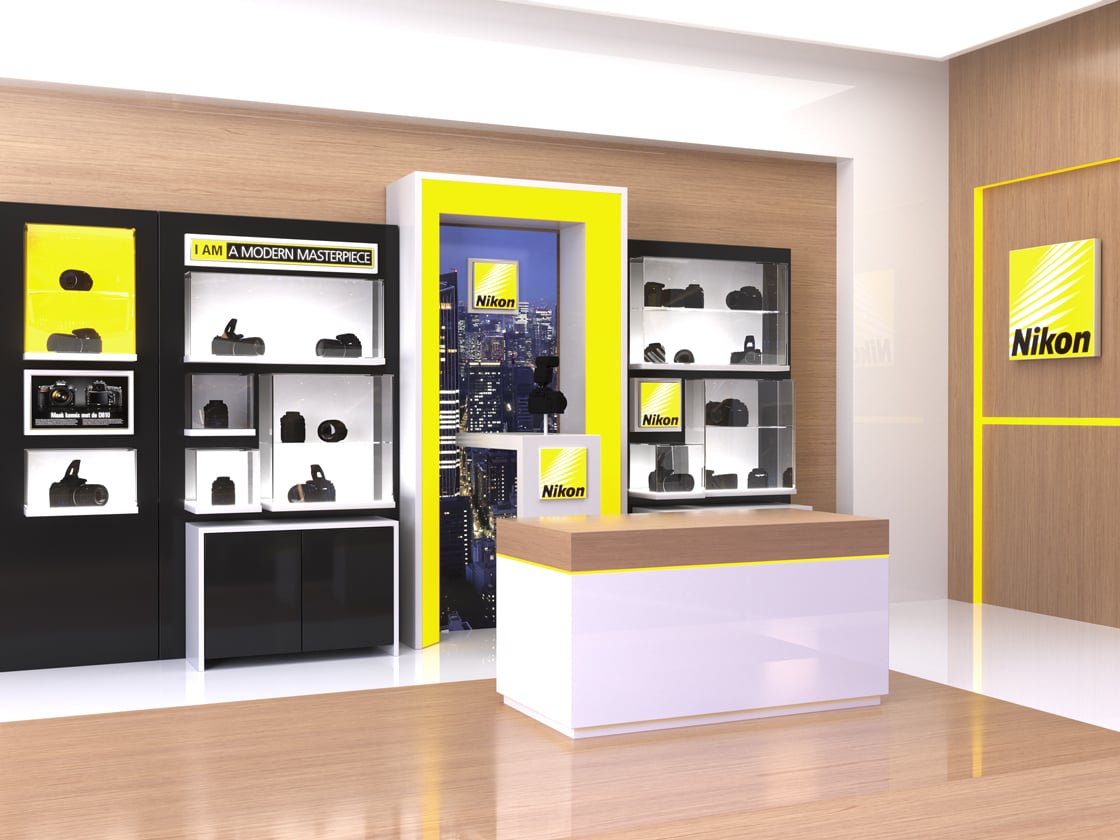 In a world of fast goods, fast fashion and fast food, the quality perception of products is under pressure. Consumers are more educated and can quickly spot inconsistencies or low-quality value. Dedicating efforts to ensure promotional products and retail displays are at the same quality level as the brand's promise is vital in strengthening the overall reputation.
When we talk about quality retail displays, all too often, the quality component is taken for granted. However, real quality that strengthens your brand's quality reputation requires a different approach. It is not just making sure a promotional product is safe or built with high-quality components, but that it is designed in a way that is consistent in every interaction that consumers have with your brand.
Translating your brand's quality strategy to all touchpoints is crucial for a consistent product experience and enhances the premium perception of your products. Your brand values and existing quality strategy will determine the final product design and final perceived quality level.
Finally, as we are the quality-nerds you might expect, all suppliers should provide independent quality reporting services if you are serious about delivering on your brand's quality promise. Just saying something is "high-quality" without an independent examination is a high risk for your brand and customer's safety.
3. Translating sustainability to retail displays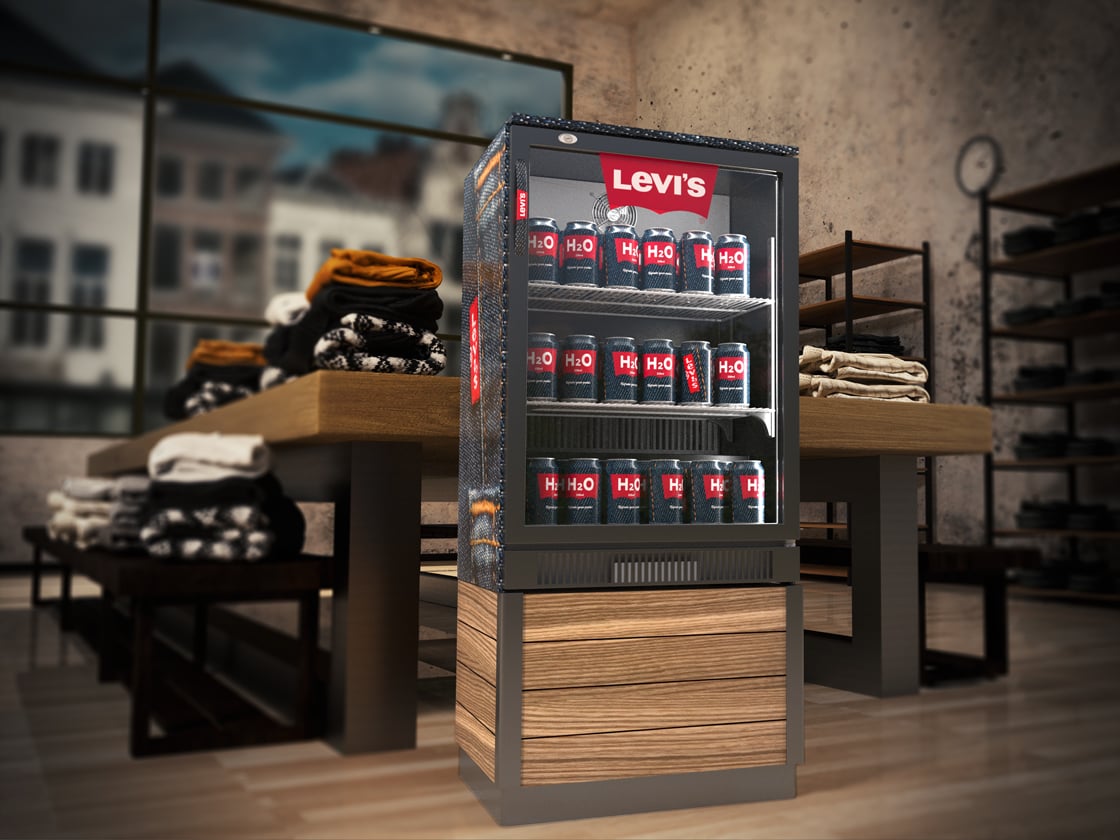 There is no doubt that a sustainability-first approach to production, marketing and decision-making is rising. Unfortunately, falling behind on following a clear sustainability course of action is often seen in the same way today as having no website for your shop was seen a decade ago - not done.
However, as retail continues to be a high production and consumption industry, it is no wonder that brand builders and marketeers are searching for a good balance between creating new promotions while considering the environment.
Luckily, the demand for more future-forward products has led to the vast availability of environmentally friendly, low-emission materials, production processes, and transport options. Meaning that retail displays and in-store installations can now be created by a sustainable design approach that ensures your brand CSR practices remain evident at every touchpoint.
At Dekkers, a sustainable design mindset means designing every object, service, or product in a way that minimizes negative environmental outputs. On top of that, working with sustainability rating organizations, like EcoVadis, makes sure we are on track and can start extending our policies to the whole supply chain.
So, for your next immersive, state-of-the-art retail display or in-store installation, remember to ask your suppliers what they are doing to minimize emissions and negative impact. It's not only better for future-friendly options, but you avoid losing brand trust to the demanding consumer who expects your share of responsibility in this matter.
Looking for inspiration? Download our retail portfolio (for free) with examples of how other brands attract customers in busy and crowded spaces.