With bars, stores and events opening up and back on track in most places in the world this year, increasing brand visibility in- and outdoors was again a top priority for brands worldwide.
Brand signage, retail displays and diverse marketing installations still have an essential role in the total marketing mix and when building a brand at physical locations.
This year, we collected the top 3 product categories ordered by global brands who are successfully building their presence at diverse locations. We will also reveal the fastest climbers expected to take the lead in 2023.
Too busy to read or on-the-go? Listen to Commercial Director, Jesper's BiteSized update on the top orderes products in 2022 and the fast climbers that are expected to take the stage going forward.
Blog Summary
The Winners in 2022:
LEDNeon: Best Seller Visibility Booster
LED Signs: Using Materials that Recreate the Brand Atmosphere
Bottle Glorifiers: Irresistible Product Exhibition at Busy Spots
Outdoor Signs: Multipurpose Brand Builders
The Fast Climbers for 2023:
Digital Signage: Win with Instant Brand Content on All-Sized Products
Sustainable Signage: Maximum Brand Visibility, Minimum Environmental Impact
LEDNeon: Best Seller Visibility Booster
That LEDNeon signs take first place as this year's most requested item is no surprise. It is highly flexible, so brand builders have many options for translating the brand identity or specific marketing requests to the product.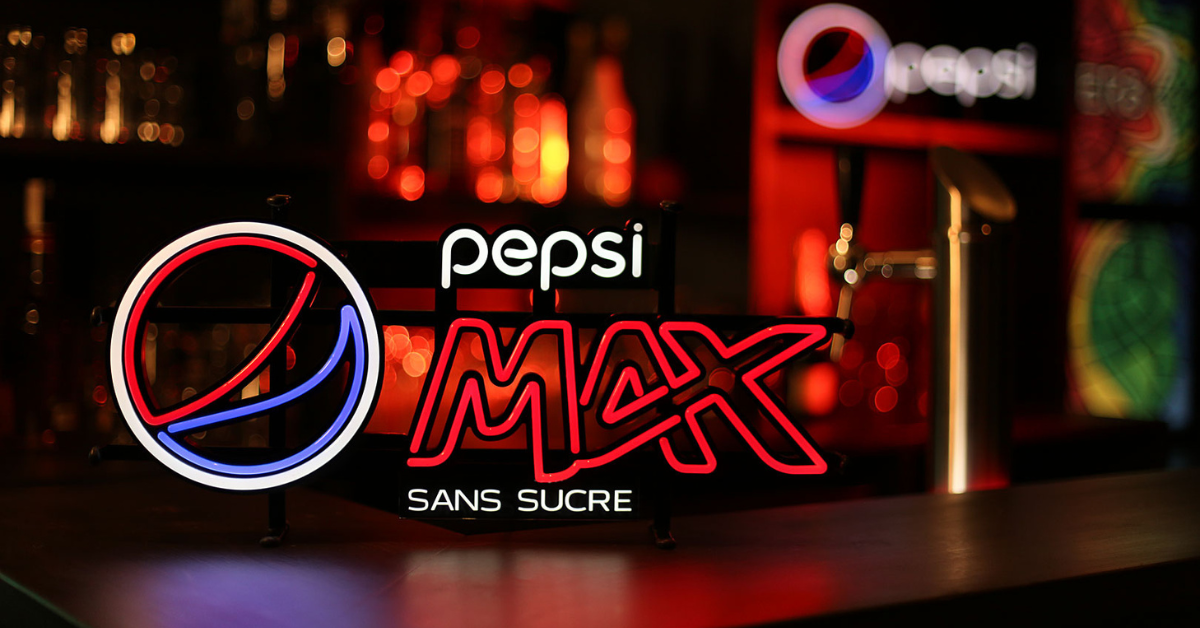 Pepsi Max - LEDNeon Brand Signage - Design by Dekkers
Another significant advantage of this signature illuminated sign is that it's much more sustainable than its predecessor, the neon sign, but manages to imitate the same nostalgic and familiar features.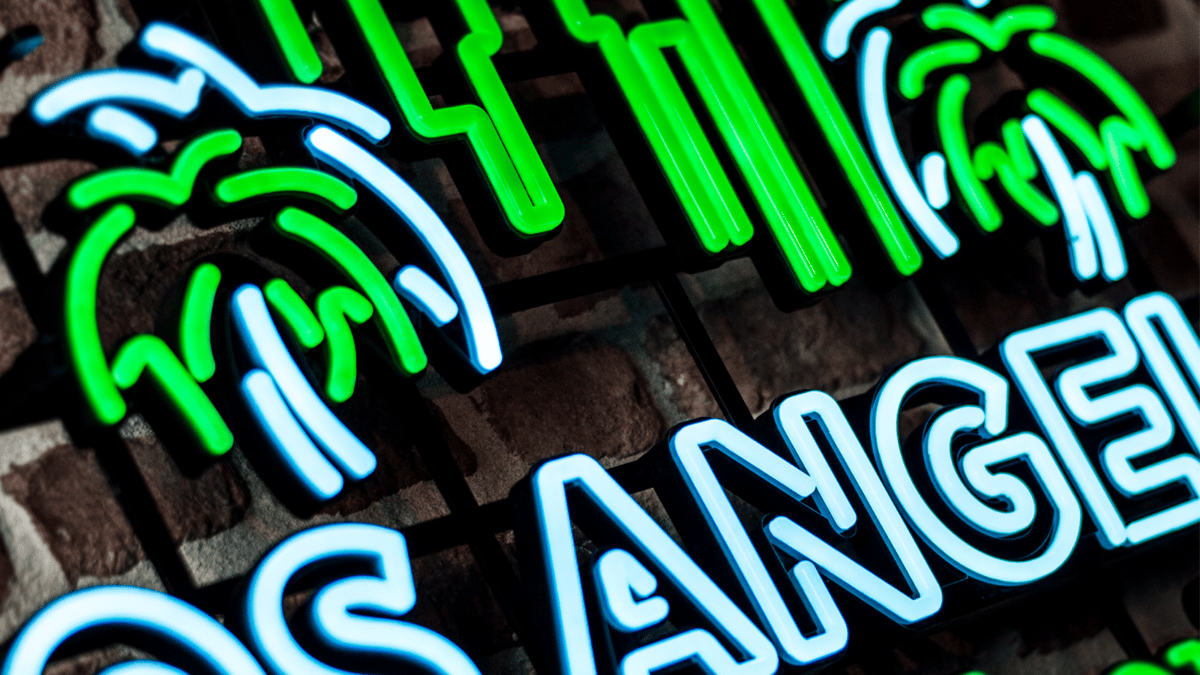 Heineken Cities Personalized LEDNeon Signage - Design by Dekkers
This product has gone through many development stages to lower its environmental impact, from lower energy consumption to the absence of toxic materials. Recently, the 3rd Generation LEDNeon was released as the most sustainable variant ever (you can find more information in the end of this blog).
LED Signs

: Using Materials that Recreate the Brand Atmosphere

Close to the top of most ordered products are LED Signs. How are they different to LEDNeon?
The biggest difference within the LED Sign category is that you usually combine different materials with various illumination (LED) options to create a specific brand (or location) atmosphere, while LEDNeon signs uses only LEDNeon lighting.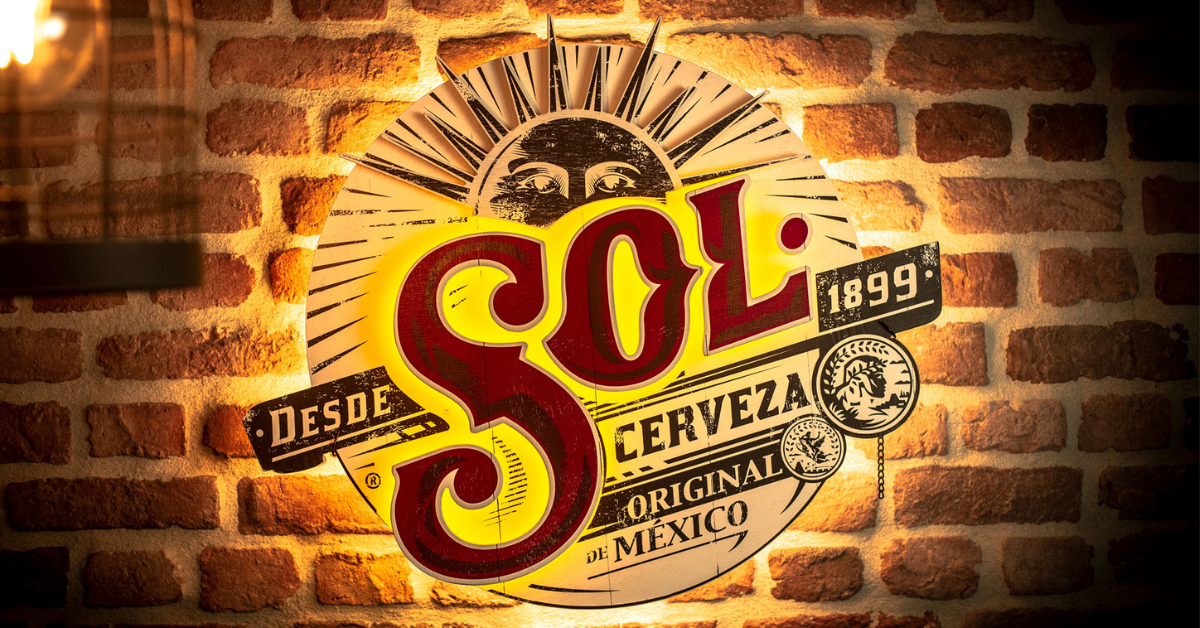 SOL LED Sign Wood Elements - Design by Dekkers
Are you looking to position your brand at a hip beach bar or a cosy brown bar in the city centre? Not only your brand but the location choice will have its set characteristics. You can take advantage of to integrate seamlessly with the location and its customers.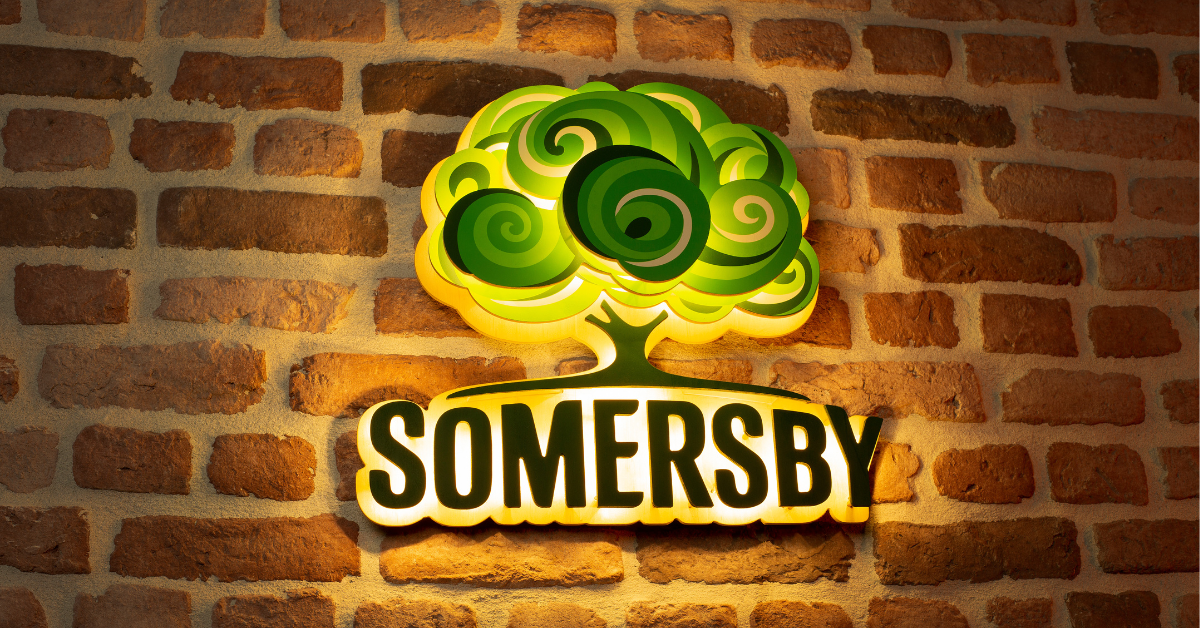 Somersby LED Sign - Design by Dekkers


Combining materials with illumination, such as wood or wire, will give each product a different feel and impact on the viewer. Your important and fantastic task is to decide which beautiful product design would work best for your target audience.
Bottle Glorifiers: Irresistible Product Exhibition at Busy Spots

Glorifiers are classic, but their diversity makes them timeless. Each product can be highlighted most fittingly with eye-catching, bold or even futuristic elements. As a result, glorifiers are a preferred choice to gain visibility for products at bars, clubs, chic stores or special events.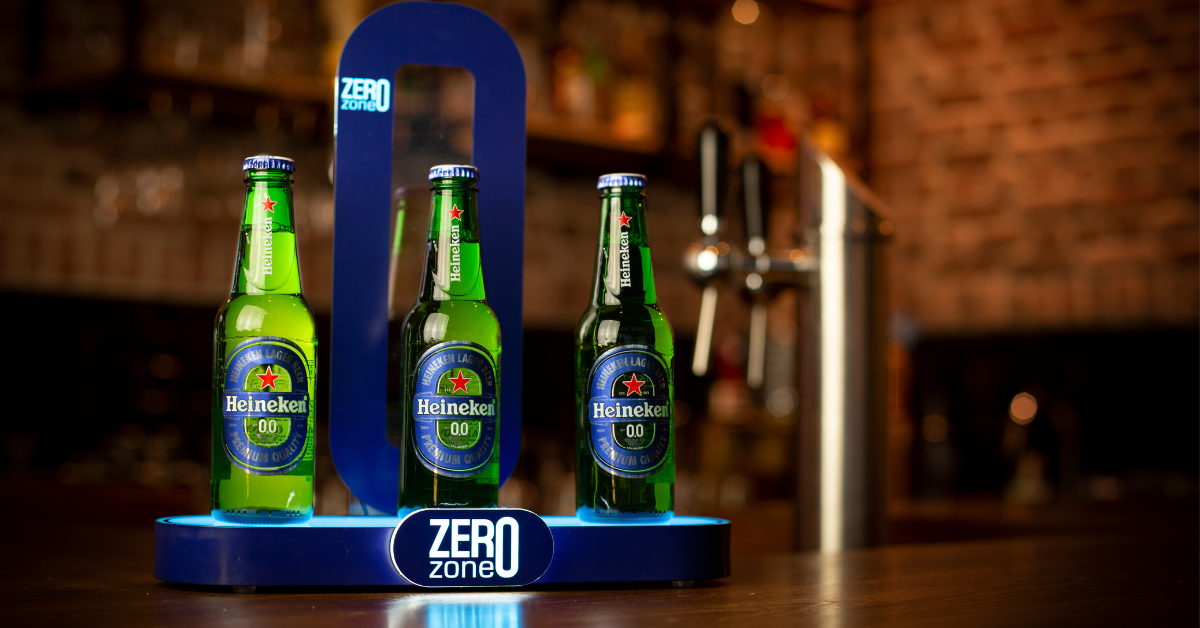 Heineken 0.0 Bottle Glorifier - Design by Dekkers


The main advantage? You can glorify your beverages by highlighting the main experiential benefits of the product, like taste and refreshment. From standalone, on-brand glorifiers to location (or occasion) specific glorifier installations - the possibilities are (almost) endless.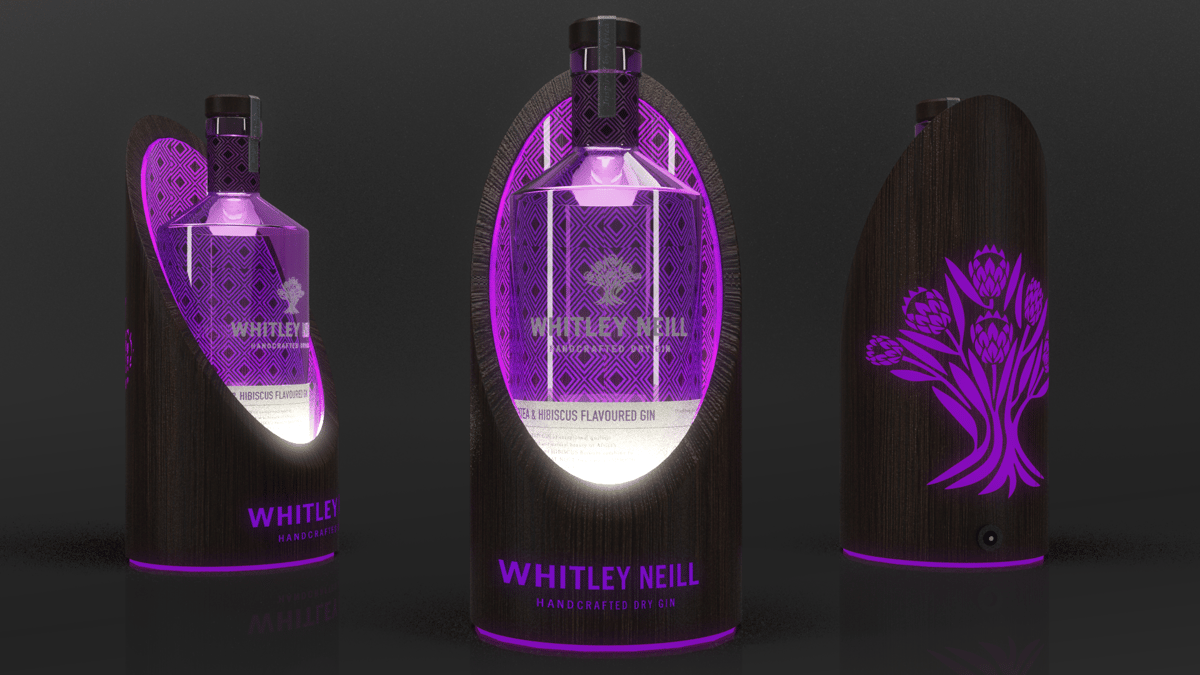 Whitley Neill Illuminated Bottle Glorifier - Design by Dekkers


You want to make sure you have a glorifier that fits the location setting, has impact, is recognizable and taste-inducing all at once. How? Read on for 4 of the most effective glorifier marketing solutions for bottled goods.
Outdoor Signs: Multipurpose Brand Builders
No matter the weather or conditions, outdoor signs can fulfil multiple brand- or marketing goals in one. Outdoor signage is also known as the 24hr brand builder. You can extend your brand experience from in- to outdoors when your signage is placed at prominent, fixed spots. Equipped with illumination or even a light projector gives you extra ways to wow the crowd in the evening or when they least expect it.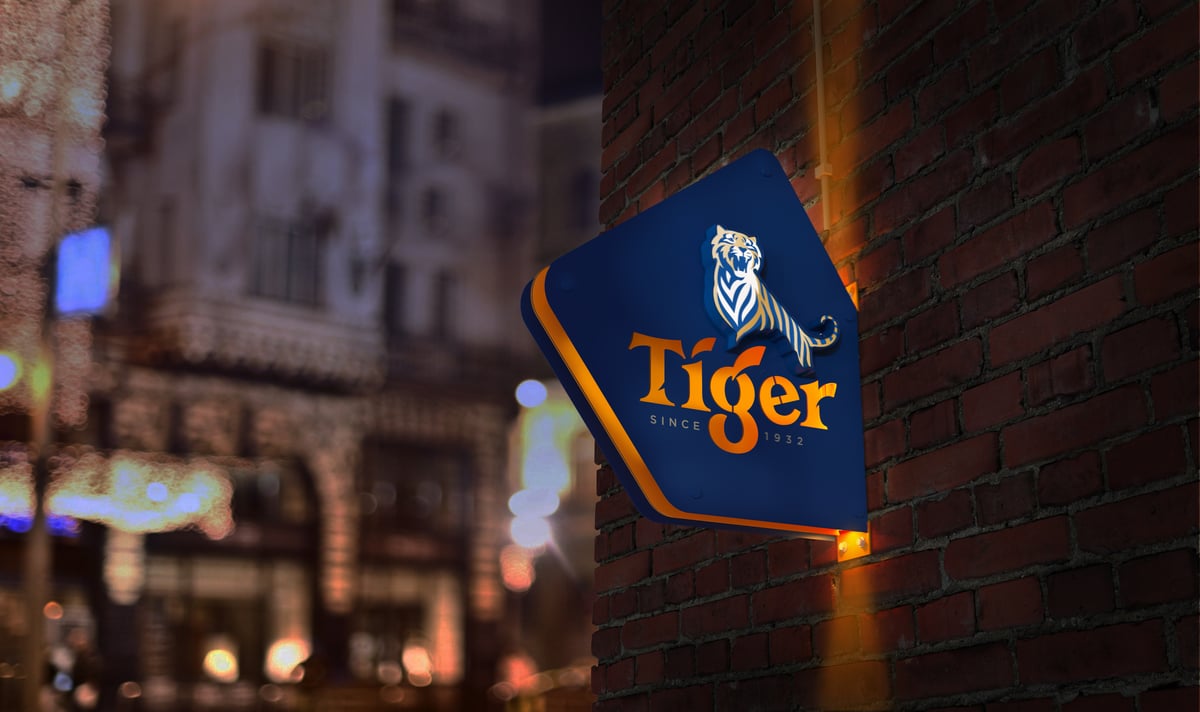 Tiger Outdoor Illuminated Signage - Design by Dekkers
Outdoor signs are also multifunctional and can fulfil many needs. By branding key items your key outlets use for daily business (for example menu cards, glass holders or lights) you can guarantee brand visibility and steer customers to your products.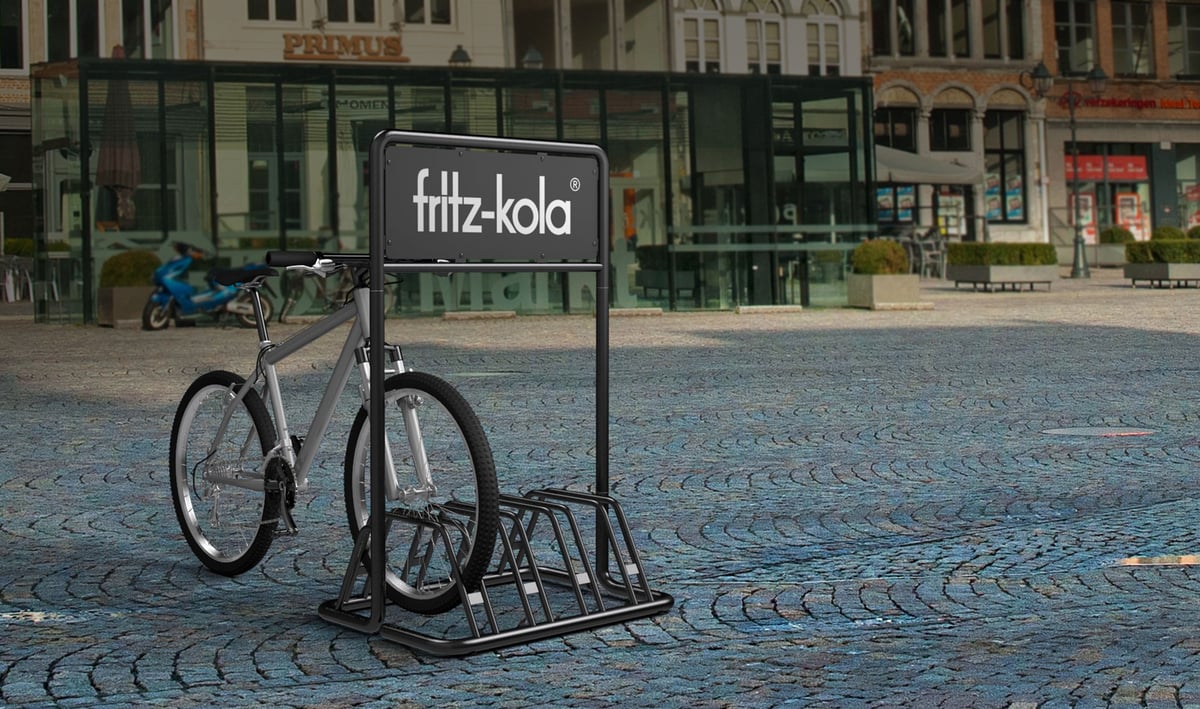 Fritz-Kola Multifunctional Branded Signage - Design by Dekkers
Today, modern outdoor branding materials go further than a branded stand or an umbrella with a logo. To stand out, brands need to be on top of their game to win over the competition. Learn more about the latest outdoor marketing materials and trends here.
Digital signage is widely used by marketeers and brand builders the past years but this trend is expected to exponentially increase mainly due to three factors: new features, lowered costs and demand for sustainable solutions.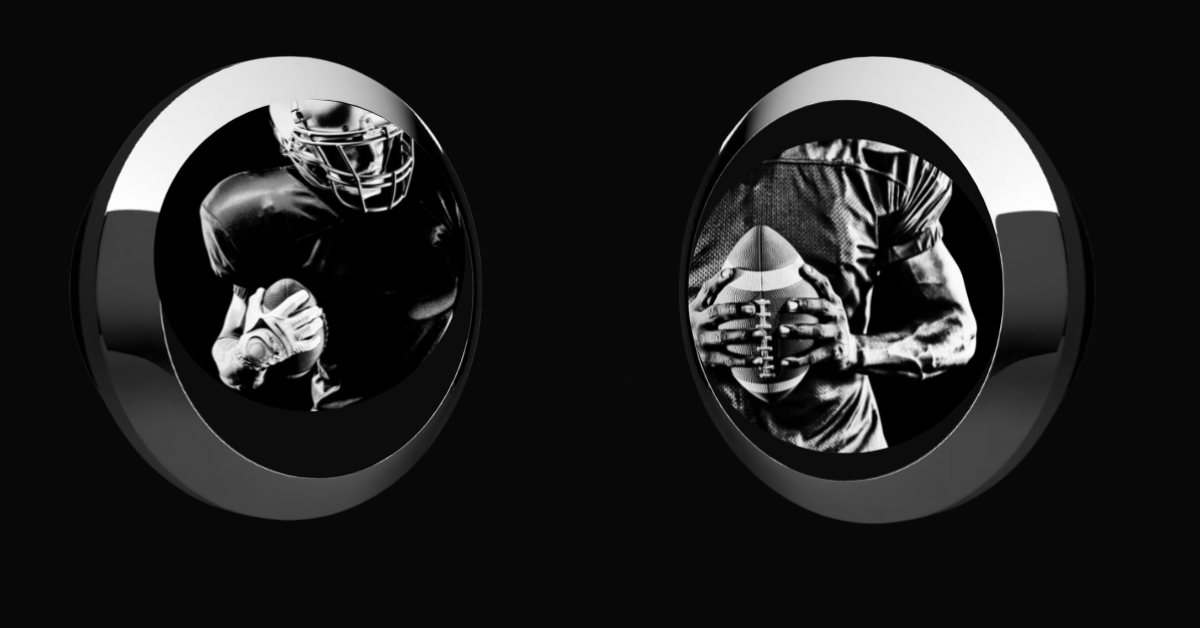 The Digital Tap Lens with Sports Content - Design by Dekkers
Digital Signage: Win with Instant Brand Content on All-Sized Products
Today, digital signage comes in all shapes and sizes. The wide variety of execution and the advanced graphics that are portrayable on these physical products makes it a highly valued technology that brands across industries are now applying to their (trade) marketing mix.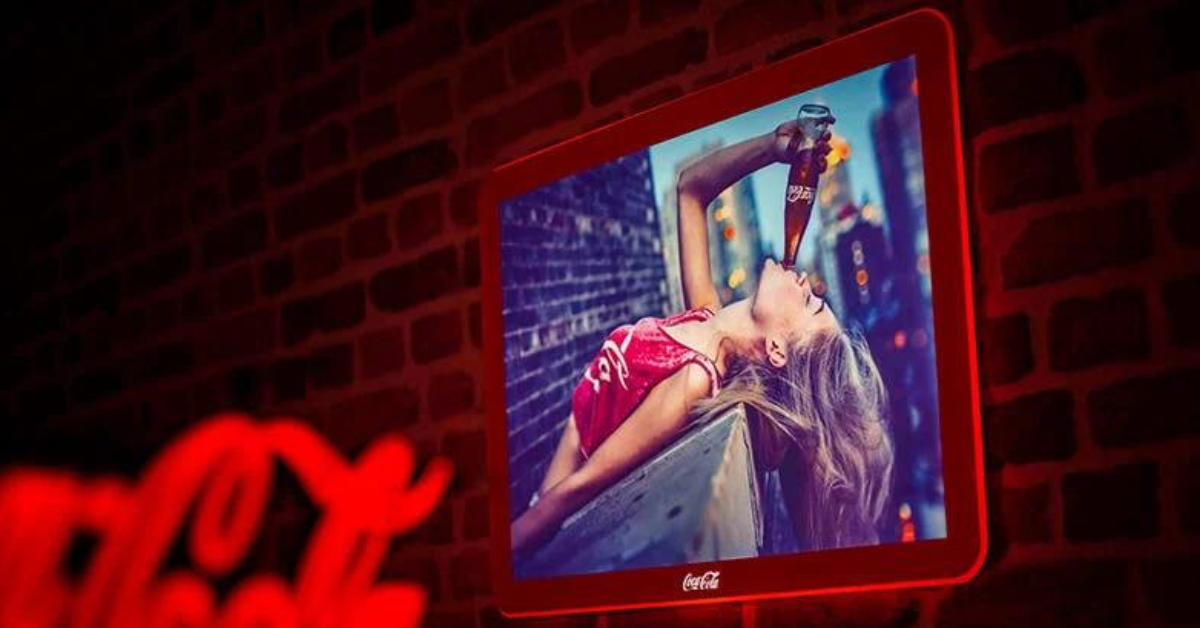 From a small interface such as the tap lens on a bar to a digital bar art or wall installation, you can immerse your target audience in the brand or opt for selected and customized marketing messages that are relevant to the moment.
Are you fan of premium poster frames to get your message across? Why not add digitial poster frames to your marketing mix? Share relevant, quality and engaging content sharing instantly.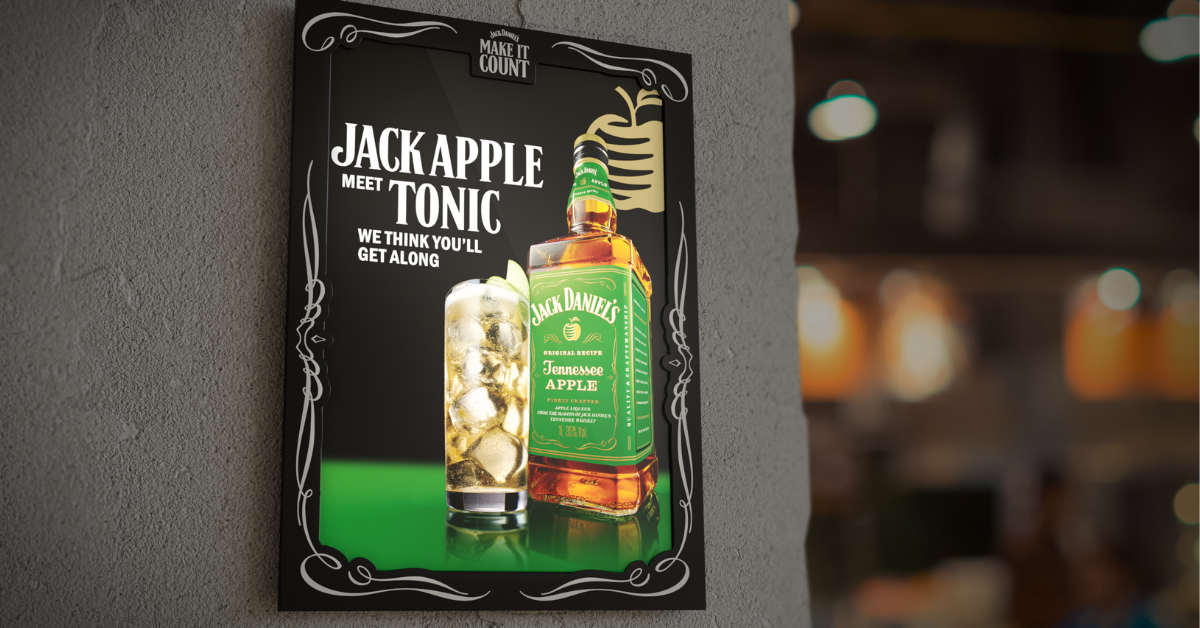 Jack Daniel's Customized Poster Frame - Design by Dekkers


One crucial benefit of digital signage is that you lower your emissions and lead production time when using digital content. That means more flexibility and a more future-planet-conscious approach. Check out the latest innovation: The Digital Tap Lens with Instant Content Sharing possibilities to get an idea of the possibilities.
Fast Climber:

Sustainable Signage
Maximum Brand Visibility, Minimum Environmental Impact
Last but not least, due to the high demand for more future and planet friendly solutions the fastest growing product category is sustainable signage. Sustainable signage refers to all the developments made in design, materials, execution, and packaging to achieve an aesthetically captivating product with minimized emissions, and product-life improvements such as circularity.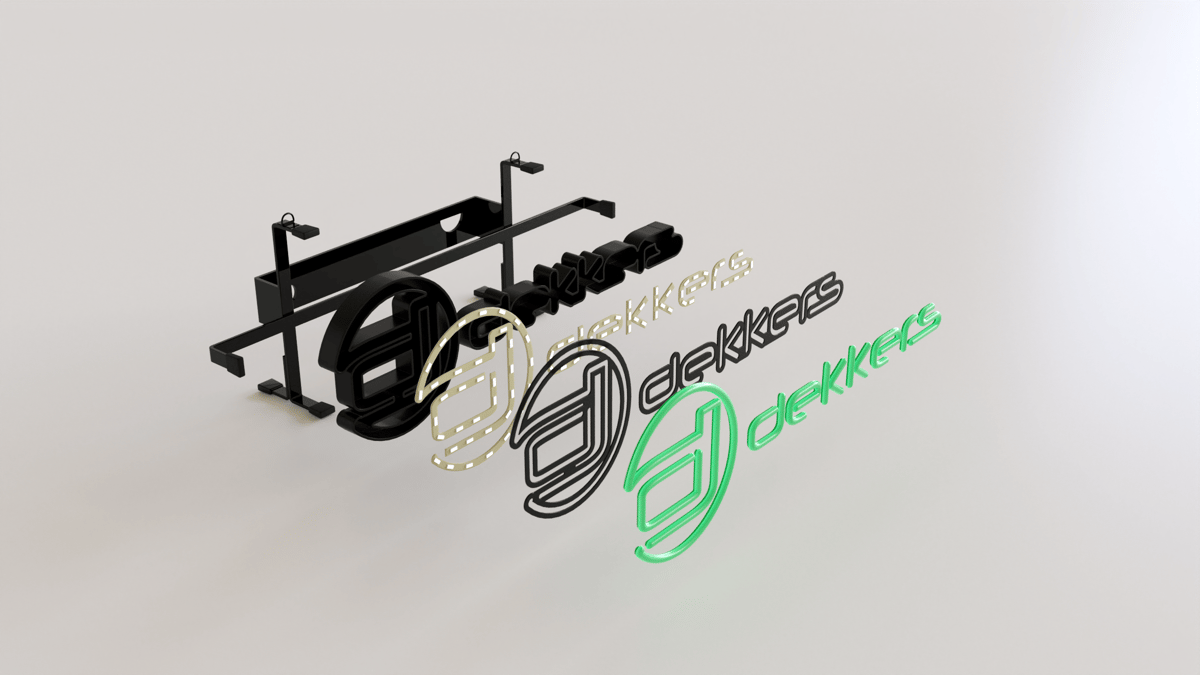 Dekkers Brand 3rd Generation LEDNeon (Modular Design) - Design by Dekkers
One of these sustainable product innovations that are expected to become a top seller is the 3rd Generation LEDNeon. By identifying the biggest contributor to emissions during production (certain raw materials), the emission per item can be drastically decreased by replacing it with recycled materials.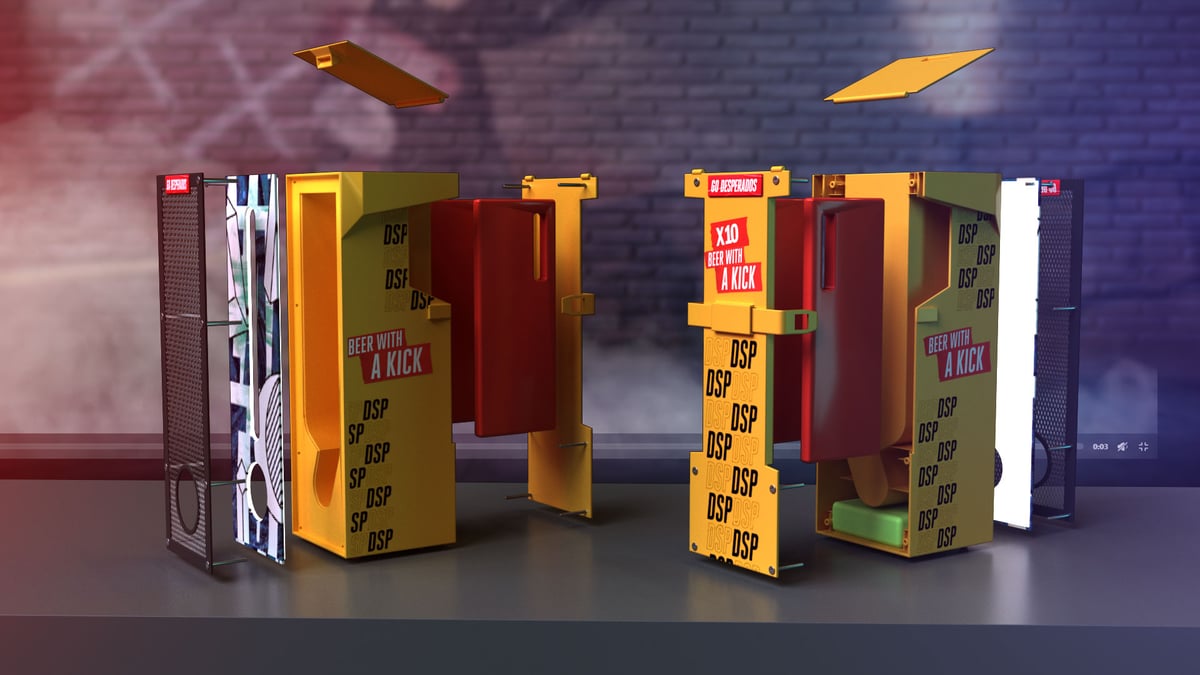 Desperados Can Tower (Modular Design) - Design by Dekkers
This is one example of how adjustments in design, production but also packaging, or transport can lower the overall negative impact of a product on the environment. Dekkers switched to a modular design approach to new product development which accelerates circularity and lengthens product life. Read more about the benefits of modular design here.
Want to know more about our sustainability commitments? Check out Dekkers' sustainability plan together with the key topics on product emissions and circularity.